Description
Training from the BACK of the Room!
SAVE $200 with the Early Bird discount! Hurry though, only 10 available.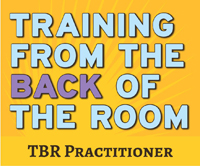 Give your training a jump start into using the most advanced brain-based learning techniques to help your students retain and learn more in their time with you! In this popular two-day train-the-trainer program you explore how the human brain really learns, which is very different from traditional assumptions about learning. And you experience the most current "cognitive neuroscience" – the brain science behind all effective instructional design and human learning.
During the class, you'll practice six powerful learning principles based on the best of brain science, which you can then apply every time you train, teach, or coach others. You'll collect dozens of interactive instructional strategies you can use with any topic and any group of learners. You'll use the 4Cs Map – a powerful 4-step instructional design and delivery model – to create a training specific to a topic you teach. And you'll also receive a 55-page resource workbook that is only available with this program, as well as copies of Sharon's best-selling books: "Training from the BACK of the Room!" and "Using Brain Science to Make Training Stick."

Top 5 take-aways from this 2 day class:
1. All the brain-based interactive strategies that you'll experience during the class are content-independent, meaning that you can use them right away with any topic and any curriculum (even the most technical, dry, or boring subjects).
2. All the learning activities that you'll collect during the class are from 1- to 5-minutes in length, which means that they're easy to insert into any class, even the content-heavy ones.
3. You'll experience everything you'll be learning about, including all the brain science principles that make learner-centered, brain-based instruction so successful and exciting.
4. You'll design one of your own classes or training programs, using your own topic, your trainer's toolbag strategies, and the instructional design model called "The 4Cs Map." And you'll receive peer feedback to help you polish what you've designed.
5. You'll leave with an awesome collection of resources: 2 books and 1 workbook; a trainer's toolbag full of strategies you can use immediately; the 4Cs Map; innovative and interactive ways to use PowerPoint; fun learning aids; and dozens of other digital resources to enhance your own teaching and training skills.
PLEASE NOTE: Discounts are available for groups or both former and current military service members. There is also a special discount for public school teachers. If you are interested in these, please email brian@scrum360.com.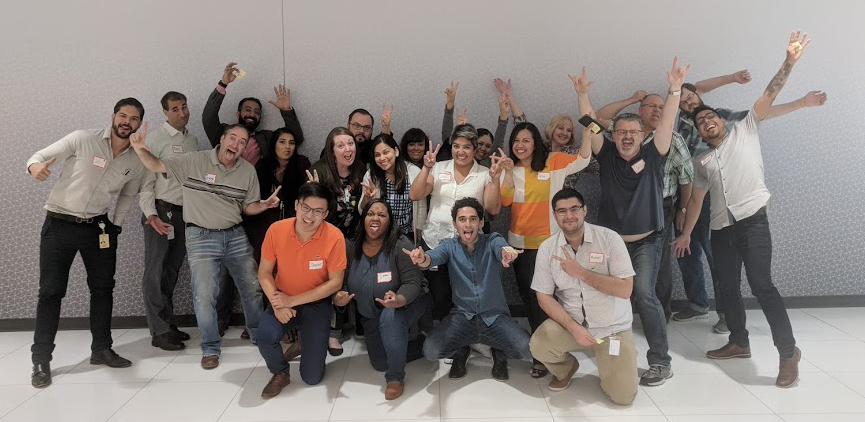 With your admission, you will receive:
Two days of hands-on instruction in an energetic, highly interactive environment

A 55-page workbook that is only available to those who attend this program

Sharon Bowman's best selling book "Training from the BACK of the Room!

65 Ways to Step aside and let them Learn"

Sharon Bowman's newest book "Using Brain Science to Make Training Stick"

Breakfast and Lunch both days as well as coffee, water, sodas and snacks.

A certificate of completion, suitable for framing

A collection of reuseable brain-based learning exercises and tools you can use in your own training
Have Questions?
We're happy to answer any questions you might have about this training. Just email us at brian@scrum360.com.
About the Certified Trainer

Brian Milner - TBR-CT, CSP, CSM, CSPO
Brian has been in the software development industry for over 20 years and has worked with Scrum teams for over 10 of those years. He is a professional Scrum/Agile trainer and coach where he employs Training from the Back of the Room principles in each of his training classes. He has spoken for numerous corporate training events and has been a featured speaker for industry gatherings. Brian brings his experience from training hundreds of classes to the TBR class where he can share the practical, hands-on experience of making the best use of Sharon's principles. Brian lives in the Dallas area with his wife and two daughters and spends his vacations exploring National Parks with his family.

Partner: Improving
Improving is a technology management and consulting services firm deeply rooted in our commitment to establishing trust — not only with each other but with our clients, partners, communities, and others. We aspire to do this through creating transparency, delivering results, continuously improving, clarifying expectations, and keeping our commitments.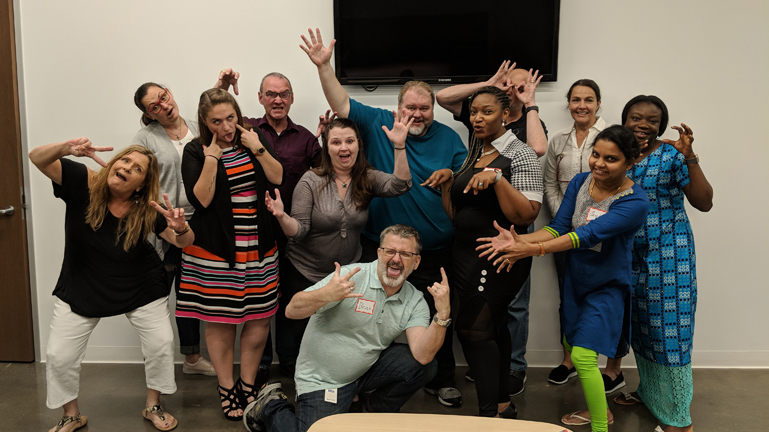 Organizer of Training from the BACK of the Room! - DALLAS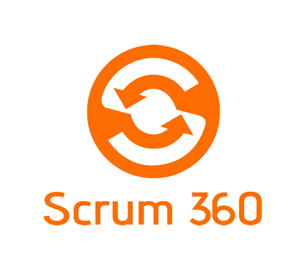 Scrum 360 
Agility comes full circle
Scrum 360 is a full service training, coaching, and consulting services company. As our name suggest, we specialize in helping you get the most from the Scrum Framework and from Agile principles. We offer half day, full day, or 2 day training options on site to train your team in the Scrum. The '360' part of our name means that we don't consider our job complete when you leave our classes. We want to be involved with helping you along your Agile journey, whatever that looks like for you. We're more than happy to discuss how we can partner alongside you to ensure a smoth Agile adoption. We also hope you will see us as a resource for continued learning materials, guides, and instruction as the Scrum landscape evolves over time. Please contact us for more information at brian@scrum360.com.