Training from the BACK of the Room (2 Days)

Saturday, November 9, 2019 at 8:00 AM

-

Sunday, November 10, 2019 at 5:00 PM (EST)
Event Details
Are you tired of giving death by powerpoint training or presentation? Did your participants forget most of what you covered the next day? Did the training or presentation content feel like an information overload with little to no activities? Are you looking for a better way to deliver training or presentations?
If the answer is yes to any of these questions, join us for a 2-day Training from the BACK of the Room (TBR) workshop. Whether you are a trainer, instructional designer, an agile coach or someone who wants to improve presentation skills, this workshop is for YOU!
Overview
In the two-day workshop, you will explore how the human brain really learns, which is very different from traditional assumptions about learning. And you experience the most current "cognitive neuroscience"  – the brain science behind all effective instructional design and human learning.


What will you learn and take away?
Practice six powerful learning principles based on the best of brain science

Apply these principles every time you train, teach, or coach others. 

Collect dozens of interactive instructional strategies you can use with any topic and any group of learners. 

Use the 4Cs Map – a powerful 4-step instructional design and delivery model – to create a training specific to a topic you teach.

Receive a 55-page resource workbook that is only available with this program.

A copy of Sharon Bowman's best-selling books: "Training from the BACK of the Room!" and "Using Brain Science to Make Training Stick."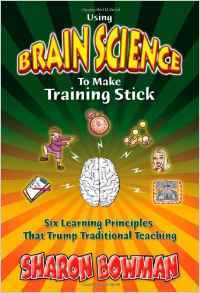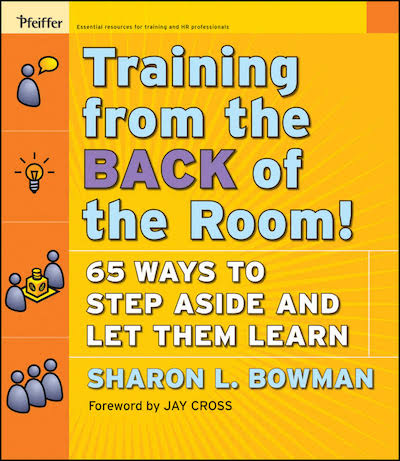 You will also get a TBR certificate and an invitation to join a TBR lifelong learners community on slack.

About the Trainers: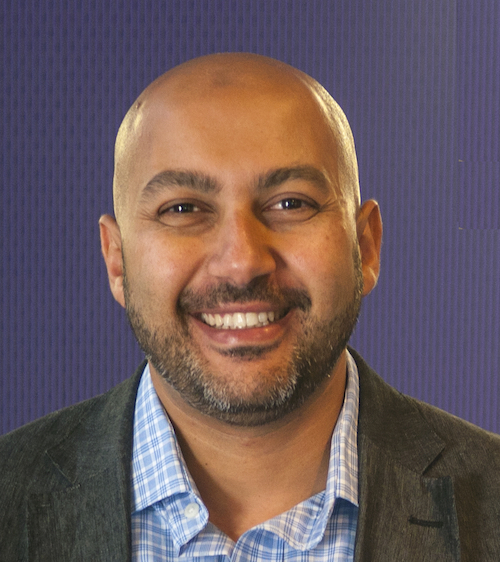 Salah Elleithy is a Facilitator, Trainer and an Agile / Co-Active Coach on a mission to spark courageous curiosity with a twist of play. Salah gets the most joy out of sparking curiosity in learning and experimentation. He believes that learning is key critical to individuals, teams and organizations agility. Over the past two decades, he has worked with organizations aspired to become better at produce delivery and designing a community (culture) of learning. He designed and delivered hundreds of workshops focused on product delivery using agile pracrices. Salah also work with leaders and executives with the focus on improving engagement across the organization. He's a TBR trainer, OSA trainer and an ICAgile authorized trainer. Salah is an aspired author and continue to write and share his thoughts and experience on his blog. 
Salah is the Founder, Coach and Learning Facilitator with SparkAgility. He is passionate about enabling individuals, teams and organizations agility. He organizes and facilitatesAgile NOVA, a community of life long learners in the DC metro area.

Connect with Salah on LinkedIn or Follow him on Twitter.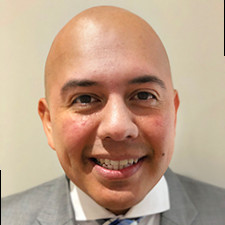 Aland Acuna is a Lean-Agile Enterprise Coach, Trainer and Speaker. His passion is creating fun, engaging and memorable learning experiences that spark creativity and innovation in the learners. Aland has found that the way we learn is directly reflected on how we are taught, and this is why he have always loved using various brain science-based principles and accelerated learning techniques to enhance his trainings with executive, management and development teams. Aland is a TBR Trainer, ICAgile authorized trainer and Scaled Agile Consultant, SPC 4. As an expert facilitator he has helped create and implement Agile transformation strategies for numerous programs and teams. Aland has also led trainings in Design Thinking, Team Dynamics, DevOps implementation, Test Driven Development Strategies and Agile Leadership workshops. Aland is also the CEO of Acuna Consulting Inc, an Agile solutions company that focuses on coaching, consulting and training in the areas of Enterprise Agile Transformation, Leadership and Cultural Development, Test Automation and DevOps. His company was just awarded 50 Top Tech Visionary at Interon Conference in Las Vegas and US Business Week Technology Elite award for Best Customized Agile Solutions Provider 2019.
Save This Event
When & Where

Homewood Suites by Hilton Columbia
8320 Benson Dr
Columbia, MD 21045


Saturday, November 9, 2019 at 8:00 AM

-

Sunday, November 10, 2019 at 5:00 PM (EST)
Add to my calendar
Organizer
SparkAgility is a leadership, agile coaching and training company with a focus on improving individuals, teams and organizational agility.