Description
TRANSITION TOWNS: From oil dependence to local resilience..
This event is a launch training for starting a Transition Town group. We welcome people from Bluffton, Ohio and beyond to join us for this inspiring weekend. Everyone will be warmly included. Financial assistance is available. Please ask questions, and let us know if you want to apply for a scholarship, have any specific food needs, or would like to be hosted in a home for the duration of the training by emailing transitionbluffton@gmail.com.
Our meeting times for the workshop are 10-5 Saturday, February 25 and 9-4 Sunday, February 26.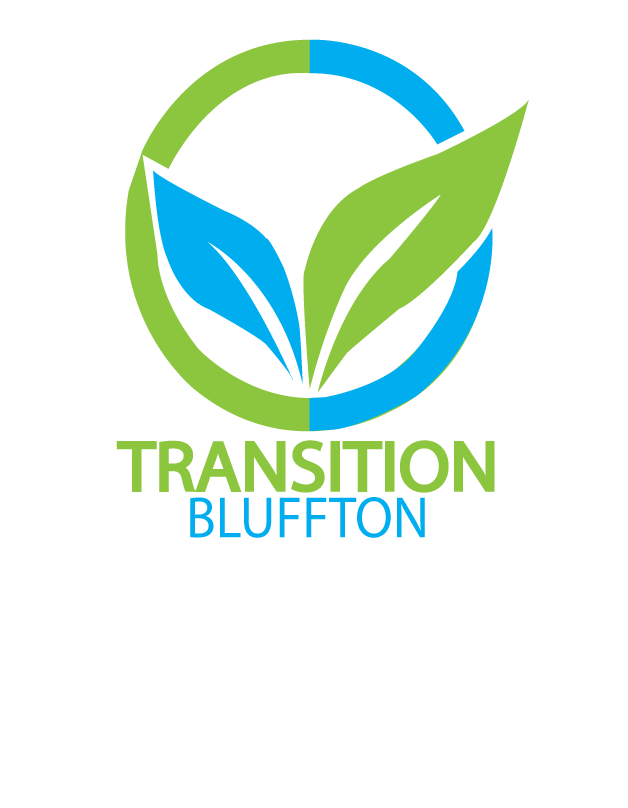 As we face the challenges of peak oil, climate change, and economic contraction, the Transition movement (Transition initiatives) is a positive approach that focuses on local solutions and building community resilience. Training for Transition is the popular, in-depth experiential workshop created by the global Transition Network. The course describes how to set up, run, and maintain a successful Transition initiative. It is packed with imaginative and inspiring ways to engage your community, and delves into both the theory and practice of Transition that has worked so well in hundreds of communities around the world. It meets the training criteria recommended for local initiating groups to become an internationally recognized Transition initiative.
Through this course participants will:
Discuss the context for Transition Initiatives -- the current global situation that includes climate change, peak oil, resource depletion, and economic contraction;

Understand and be able to use the Transition model – including the ingredients of Transition, the seven principles, and the larger Transition process that engages many community members in addressing the critical issues affecting our communities to build local resilience;

Learn how to inspire positive action, facilitate collaboration, set up a successful initiating group, reach diverse sectors of your community, and unleash an exciting and inspired expansion of transformational work in your community;

Facilitate a visioning process;

Know how to organize effective Transition meetings and gatherings;

Learn tools for supporting both the outer work of transforming your community's dependence on oil, coal and other fossil fuels, and the inner and interpersonal work that is essential to resilience and collaboration;

Understand the purpose and components of an Energy Descent Action Plan;

Be able to give an effective and inspiring description of the Transition movement;

Network with other people interested in Transition in your area;

Develop initial action steps for yourself and your locality; and

Connect to others in this rapidly growing, positive, global movement!
This training will be a mix of presentation and visual media, participatory discussions, small group work, and practical planning that you can take home and use. Participants are invited to share their experience and learn from others in the course.

People interested in learning about the Transition movement in greater depth, leaders who are already creating a Transition Initiative in their community, and leaders of community groups who wish to be resources for the Transition movement in their locale.
Required Reading:
Transition Primer (click here to download/read for free)
Recommended Reading:
The Transition Handbook: From Oil Dependency to Local Resilience, by Rob Hopkins