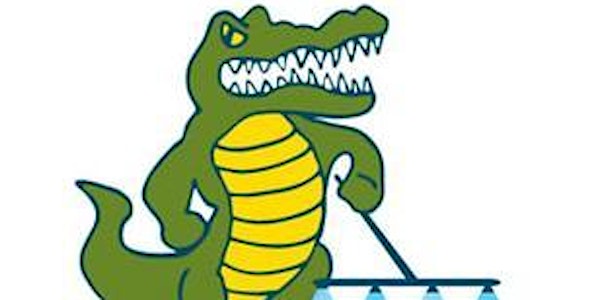 Training and Certification Exam for Limited Pesticide Licenses (LCLM & LLO)
When and where
Location
UF/IFAS Leon County Extension 615 Paul Russell Road Tallahassee, FL 32301
Refund Policy
Refunds up to 1 day before event
Description
Limited Commercial Landscape Maintenance (LCLM) & Limited Lawn & Ornamental (LLO) Training & Exams
This training will provide the CEUs needed to renew an existing LCLM or LLO license or the CEUs, instruction, and administering of the certification exam for those who need to obtain a LCLM or LLO license.

Contact:
Genice Harris, UF/IFAS Leon County Extension
850-606-5200 or genicer@ufl.edu
Fees:
$30/person (includes lunch) for all attendees payable to UF/IFAS Leon County Extension (companies can combine payment for multiple employees) through Eventbrite.

$150 testing fee payable to FDACS for exam students only; payments cannot be combined, one check per student per exam. Online payment available, and encouraged, through FDACS - see instructions below.
Materials for day of Exam (only needed for those not paying online through FDACS website):
Exam students must bring
Passport sized full face photo (1.5" x 1.5")
Current photo ID (driver's license, i.e.)
For LCLM exams only: Certificate of Insurance with a minimum aggregate of $500,000 (DACS Form 13654 http://forms.freshfromflorida.com/13654.pdf or Acord Form used by Insurance Agents). Certificate holder name must be:
Fl. Dept. of Ag & Consumer Services (FDACS)
Bureau of Licensing and Enforcement
3125 Conner Blvd, Bldg. 8
Tallahassee, Florida 32399-1650
This training is an opportunity to earn CEUs in the following categories:
Limited Lawn & Ornamental, Limited Commercial Landscape Maintenance, Ornamental & Turf, Private Ag, or General Standards CORE.
For renewal CEUs only, participants can attend until the lunch break to earn 4 CEUs.
If you need to test for Limited Commercial Landscape Maintenance (LCLM), you must attend all day to earn the 6 CEUs required to take this exam. Exams will be available for LCLM and LLO (Limited Lawn & Ornamental) pesticide licensing.
Instructions for FDACS online payment:

Go to the following site - https://pesticideexam.ifas.ufl.edu/ and choose "Apply for Examination". This takes you to the FDACS License website. If you have not paid online before, you will need to set up a user login account.
Once you're logged in, choose structural/residential pest control. Then click on Exam sign up.
Make sure to choose the right license/exam – Limited Government/Private Lawn and Ornamental Pest Control (LLO) or Commercial Landscape Maintenance Personnel (LCLM).
The next step will be time consuming if you have several employees. You can make them do it but if you are paying, it may be best to have whoever can use the pcard enter in their information. Another way to do it would be to have them fill out the personal information with the payment person nearby who can then take over. You will need to enter name, driver's license number, birthday, home address, work address, home phone, work phone, and a pin number (for accessing FDACS site and CEU information later). If you don't want to set up a login for each employee, you can use your login and just change the email address in the personal information section.
On the next screen, check that all information is correct. It's important to make sure names and addresses are correct for recordkeeping in the future – submitting CEUs, etc. Name must match legal name on driver's license.
Check all of the agreement boxes and hit submit. This takes you to a new screen where you can pay with a card.
After paying you will be able to print out a receipt with a voucher number and DTN – digital tracking number. This is how I will know you payed and I will submit the voucher with the tests to FDACS.
Agenda
7:30–8:00 Registration
8:00–8:30 Welcome & Paperwork
8:30–9:20 Florida Laws & Licensing, Statutes 482 & 487, FDACS, Penalties, Signage, Requirements, Renewal
9:20–10:10 Proper Application of Pesticides for Water Protection, Environmental Fate of Pesticides, Non-Point Source Pollution
10:10–10:25 Break
10:25–11:15 Weed Control in Plant Beds, I.D. and Management
11:15–12:05 Pest I.D. & IPM, Mouthparts, Common Insects, Strategies, Control Options
12:05–1:00 LUNCH PROVIDED, Renewal CEUs Issued
1:00–1:50 Label Reading, Label is Law, Calculations, Exceptions to Label, MSDS Requirements
1:50- 2:40 Safety & Handling, PPE, Storage, Disposal, Spill Control
2:40–2:55 Break
2:55–3:30 Review and Questions
3:30 Exams