Description
In this webinar, our topic is How to train your sales team to get 85 qualified sales demos a month with $0 spent on ads! Guest speaker: Shawn Finder, CEO Autoklose.
It's every sales person's dream: how do I get 3X more leads into the top of my funnel while spending half the amount of time and money. After all, breaking through and getting that first meeting is critical in sales. Salespeople have to be persistent enough to engage their prospects, while still trying to convert warm leads into closed won sales.
How does a salesperson do it?
Automate as much as you can to have the leads automatically booked on your calendar while you are closing deals. Autoklose CEO Shawn Finder (Who still does demos time to time) will discuss exactly how he built a process that gets each of his sales reps a minimum of 20 demos a week. Whether you are a sales leader managing SDR's, or and SDR looking to get more demos, this is the webinar for you!
In this webinar, you will learn:
Process: How to add social selling touches into your follow-up sequence to get more demos.

Software toolkit: Which software's helped us automate our sales outreach process to get 85 demos a month.

Best practices: The best way to automate your follow-ups with both warm & cold prospects.
REGISTER NOW!!
Can't attend live?
Register anyway. The webinar recording will be sent to everyone who registers for the program!
---
About Our Guest Speaker - Shawn Finder, CEO Autoklose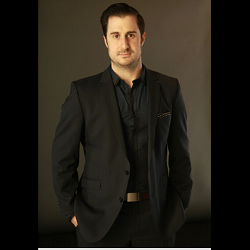 Shawn founded ExchangeLeads in 2013 which helps companies build custom lists for outreaching new prospects.
In early 2018, he parlayed ExchangeLeads into his second start-up called Autoklose that is a new revolutionary sales automation platform that is used by 3000+ sales professionals around the world to help save them save hours a day and automate the tedious tasks sales people do on a regular day.

Shawn has used his sales strategies over the years to:

• Bring ExchangeLeads from 0 to Breakeven in 5.5 months.
• Launch Autoklose with 3018 prospects ready to purchase before the product was developed.
• Fill sales rep's calendars with an average of 38 meetings a week
• Increase his clients by over 300% month over month.

SPECIALTIES: Lead Generation, Sales strategy implementation, Sales coaching, Keynote Speaking, Bringing ideas to life.
Connect on LinkedIn
Website: https://autoklose.com/