Train the Trainer for Certified Enterprise Agile Coaching Masterclass Online

Friday, November 29, 2019 at 5:00 PM

-

Friday, December 6, 2019 at 8:30 PM (PST)
Event Details
Certified Enterprise Agile Coaching Masterclass 
This class is for those who want to deliver Certified Enterprise Agile Coaching Masterclass with LAI-EAC Certification.
The agenda of the course will be to review the Lean Agile Institute's curriculum and prepare you to teach this curriculum in a classroom setting. Each attendee will be presenting a part of the course and will receive feedback from the Trainer and the peers.
The participants will also need to present a case study demonstrating the Coaching outcome or outcome of leading an organizational change.
At the conclusion of the course, each student will have fulfilled the educational requirements to be a Trainer for the mentioned course.
PREREQUISITES
It is recommended to have at least 2 years of experience in Agile Coaching or Agile Leadership or have LAI's Certified Agile Coach & Facilitator (LAI-ACF) credential or any other Agile Coaching Certification.
The participant should also have previous training experience. TBR (Training from Back of the Room) would be an advantage.
CURRICULUM AND SCHEDULE
The workshop will take place in 3.5 hours sessions with a total of 2 sessions. 
Session No.

Topics Covered

Schedule

 

1

Nov 29, 2019

 

Introduction to Lean Agile Institute curriculum and teaching model.

Introduction to different techniques for brain-based learning and interactive teaching.

 

 5:30 PM – 8:00 PM PST

 

2

Dec 6, 2019

 

Presentation of Case Studies

Presentation by different participants.

 

5:30 PM – 8:00 PM PST 
CERTIFICATION AND BENEFITS
With this course, you will receive:
1. Trainer Certification for Enterprise Agile Coach from Lean Agile Institute and eligibility to organize this course from Lean Agile Institute.
3. Licensed Course Material to teach the classes with the payment of nominal license fee per license.
The Trainer Certification will be renewable after one year with a payment of $750.
WHAT YOU WILL RECEIVE
Course Workbook
The course includes coffee Breaks and Lunch.
Cancellations & Refunds
Substitutions are accepted at any time. Cancellations must be notified by email and refunds will be provided according to the following:
We reserve the right to postpone or cancel this event if there are less than 5 registrations or if presenters are unable to attend due to illness. If necessary, you will be notified no later than 5 days prior to the event and all registration payments will be refunded promptly. We will not be responsible for any other costs incurred.
Know your Trainer:

 LinkedIn: https://www.linkedin.com/in/ravneet-kaur-3724365/
Ravneet Kaur, Enterprise Agile Coach & Trainer, Accredited Kanban Trainer and Coach
Ravneet is an Enterprise Agile Coach and engaging Trainer favoring hands-on and experiential learning approaches. She is currently working as a Master Trainer with the Lean Agile Institute.
She's the co-creator of the "Enterprise Agile Coaching Competency Framework" pioneered by the Lean Agile Institute, which is the only framework that defines the Enterprise Agile Coaching profession today.
She has trained and certified people in Agile Way of Working in the USA, Europe, Australia, and India, including the Management and Leadership Teams, Product Managers, Product Owners, and Scrum Masters, Development Managers and Development Teams.
She has supported several Agile Transformation including for organizations like Philips, Bosch, Hella, Daimler, Royal Bank of Canada, Deutsche Bank and Gillig.
She coaches organizations, including C-level Executives, Management and Teams to adopt lean-agile principles, culture, and practices. She coaches organizational leaders to become servant leaders.
Her vision is to help everybody in the organization to have a better work-life balance. This vision manifests in her constant attention to the people who do the work we value, their stress levels, their ability to embrace their passions, and their ability to fully engage as adults and professionals doing meaningful and rewarding work.
She constantly works towards improving processes. As a culture and organizational change agent, she helps drive change in the organization and helps the organization transform and adopt a Kaizen Mindset. She works as a servant leader with other change agents in the leadership team and other coaches to make the maximum impact and gain the greatest benefit.
She interacts with people to get the issues resolved and facilitates Executive workshops, internal and external meetings, and sessions ranging from Planning Sessions, Risk Analysis, and Inspect & Adapt Program Retrospectives. Being an unbiased listener and logical thinker, she takes these sessions to logical conclusions, capturing the relevant data and information. She also facilitates communities of practice and leadership team discussions.
Certifications
Master Trainer for Lean Agile Institute (LAI) Certified Courses

Training from Back of the Room (TBR) Trainer

Lean Kanban University (LKU) Certified Accredited Kanban Trainer (AKT)

LKU certified Kanban Coaching Professional Masterclass (KCP)

iSQI Certified Trainer for Practitioner in Agile Quality (PAQ)

iSQI Certified Trainer for Certified Agile Business Analyst (CABA)

iSQI Certified Trainer for Certified Agile Essentials (CAE)

ICAgile Certified Instructor

ICAgile Certified Enterprise Agile Coach (ICP-CAT)

ICAgile Certified Agile Coach (ICC-ACC)

ICAgile Certified Agile Facilitator (ICC-ATF)

Certified SAFe Program Consultant 4.0 – (SPC4.0)

Project Management Institute-Agile Certified Practitioner – (PMI-ACP)

Project Management Institute- Project Management Professional – (PMI-PMP)

Certified Scrum Professional (CSP)

Certified SCRUM Master (CSM)

Certified Scrum Product Owner (CSPO)

ISTQB® Certified Tester

ETSI Certified TTCN-3® Expert

OMG-Certified UML Professional™ (OCUP)

Intel Certified Project Manager

Intel Certified Leader as an Expert
Organized by: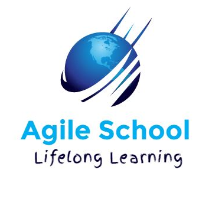 In Partnership with: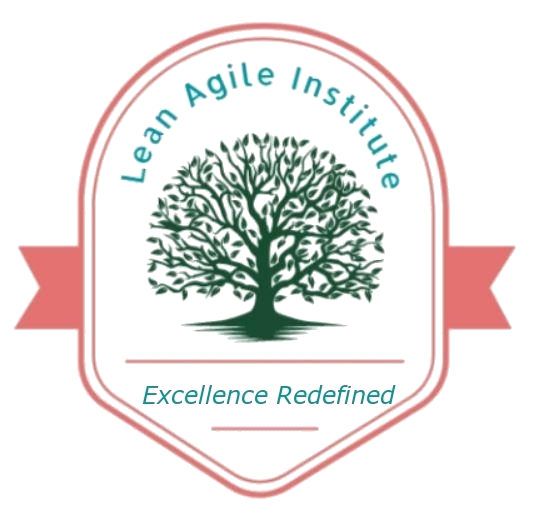 For any query, please write to us at contact@agileschool.org
visit our site www.agileschool.org
or call us +1-510-258-2345
When
Friday, November 29, 2019 at 5:00 PM

-

Friday, December 6, 2019 at 8:30 PM (PST)
Add to my calendar
Organizer
"It's not your aptitude but your attitude that determines your altitude"
Since the foundation in 2016,  Agile School offers agile guidance to the organizations and individuals that help them deliver.
Whether you're introducing agile  Scrum. Kanban or SAFe to your organization or want to make good teams great, we can help you succeed with agile.
To leverage the benefits that Agile brings to Corporate & Organizations, Agile School supports teams, programs, and management in adopting the Agile way of working.
Focusing on short-cycled value delivery, we use our expertise and experience.
Agile School provides effective training, pragmatic coaching and organizes events to ignite, sustain, and reinforce the Agile mindset.
Agile School provides a variety of services that can help any organization adopt and improve their use of agile processes and techniques in order to build extremely high-performance development organizations.
Whether you are interested in coaching, consulting or training, we can help.
Objective
The objective of the company is to render personal services and to take on complete projects in the fields of IT, Management, Digital Transformation, Agile Transformation, Telecommunications, New Media, the Energy sector and Banking.
Our aim is to find the ideal solution for companies of all sizes and from all sectors.
By choosing our company as a business partner you benefit from our experience, our national and international contacts, and cooperation partners.
In providing these services we have constantly made a considerable contribution to reducing costs and increasing efficiency for our customers.
Our long-term success is based on the wide range of solution methods we can apply to handle your individual requirements.
 Agile School provides the following certified training & workshops on a public & private basis.
Scaled Agile Framework (SAFe) Training and Certifications

iSQI Certified Agile Business Analyst (CABA)

iSQI Certified Agile Essentials (CAE)

iSQI Certified Agile Tester (CAT)

PMI Agile Certified Practitioner (PMI-ACP)

PMI certified Project Management Professional (PMI-PMP)

Certified Kanban Trainings (TKP, KMPI, KMPII)

Management 3.0

DevOps Fundamentals

The Phoenix Project – DevOps Simulation

ICAgile Certified Enterprise Agile Coaching Masterclass (ICP-CAT)

ICAgile Certified Agile Coaching Workshop (ICP-ACC)

ICAgile Certified Agile Facilitator Workshop

Training from Back of the Room

Product Delivery Planning Workshop

Lean-Agile Vision and Effective USer Story Writing Workshop

Feedback Culture in Agile Environment
Please contact us to discuss how we can help you Succeed with Agile.
Agile School Inc.