Trails of Hope & Terror Film Screening, presented as part of series Films A...
Description
Films Across Borders: Stories of Migration
This film series showcases inspiring stories of courage, hope and determination as international voices and perspectives are portrayed via dramatic features, documentaries and shorts.
Millions of migrants, Countless stories, 25+ films, 10 venues.
All listings: www.filmsacrossborders.org.
Watch the series film trailer here.
Wednesday, December 6 at 7:00 pm.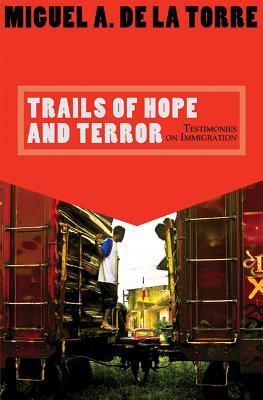 Trails of Hope & Terror (53 minutes; in English; directed by Vincent De La Torre)
Trails of Hope & Terror explores the historical and economic reasons for our current immigration crisis and how politicians have used this issue to get elected. Documentary covers stricter border agent behaviors, Obama and Trump soundbites, "No More Deaths" Samaritan laws, private federal prisons, gang members deported to El Salvador, and sanctuary issues. 2014

Preceded by two animated shorts:
--About A Wall portrays two children who want to play together despite a growing wall. (Italy, 2017, 3 minute animation; directed by Hermes Mangialardo)
--The Wall illustrates attempts by a grandmother and her grandson to surmount a seemingly endless wall. (Australia, 2017, 6 minute animation; directed by Nick Baker and Tristan Klein)
Parking is free after 5 pm. SIS underground garage is at Nebraska and New Mexico avenues. For futher information or questions, contact Lydia Schindler at LydiaS@american.edu.