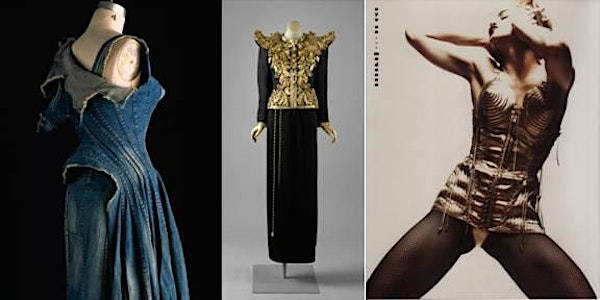 Trailblazers
When and where
Location
CUNY Graduate Center 365 5th avenue New York, NY
Refund Policy
Contact the organizer to request a refund.
Description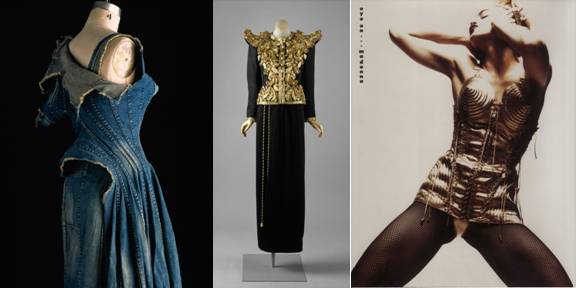 Trailblazers
For information:
Call: +1 646-485-1952
Email: info@artinitiatives.com
Trailblazers embark on a journey to astound when it seems that nothing dramatically new is possible, leading us on a journey, of which the final destination is unknowable. What we can know, however, is that their achievements expand our conception of the possible and transform our world. In the 2015 Fashion Conference, we focus on those who fearlessly set out to transform that which had been deemed immutable—be it a garment, material, jewel, or method of production—into the new, the truly innovative.
Receptions and book-signings complement lectures, panels, and conversations.
Among the presenters
(as of October 9, 2015):
Andrew Bolton, Curator, The Costume Institute,
The Metropolitan Museum of Art
Denim icon Adriano Goldschmied
Franҫois Girbaud, legendary fashion designer, who with his wife Marithé, brought a new approach to fashion; more popular and industrial, notably with the jean which they rethink and redesign yearly
Robin Givhan, Pulitzer Prize winning fashion critic for the Washington Post, and author of the recent The Battle of Versailles
Teri Agins, author who has covered fashion for over 30 years; her most recent publication is Hijacking the Runway, How Celebrities are Stealing the Spotlight from Fashion Designers
Pat Cleveland, legendary model
Nanette Lepore, designer
Maria Cornejo, designer
Freddie Leiba, fashion authority and style curator
Gary A. Wassner, CEO and principal, Hilldun Corporation, known as the company behind some of Seventh Avenue's most prestigious fashion companies
Dennita Sewell, Curator of Fashion Design, Phoenix Art Museum
Lauren Indvik, Editor-in-Chief, Fashionista.com
Ariel Foxman, Editorial Director, Instyle and StyleWatch
Kate Davidson Hudson, Co-founder, Editorialist
Alexandra Steigrad, media editor, WWD
Sarah L. Scaturro, Head Conservator, The Costume Institute, The Metropolitan Museum of Art
Walter T. Wilhelm, Chairman, WWA Advisors LLC, a boutique consulting firm focusing on soft goods
Susan J. Ganz, CEO, Lion Brothers
Patricia Figueroa, Executive Director, Cámara de la Industria Textil, Confección y Zonas Francas de El Salvador (CAMTEX)
Hebe Schecter, President, Fabric Division, Kaltex America
Jean Hegedus, Global Business Director – Denim and Wovens, Invista
Jeffrey P. Silberman, Professor and Chairperson, Textile Development and Marketing Department, FIT; consultant, International Cotton Advisory Committee Secretariat, and Executive Director, International Forum for Cotton Promotion
Emma McClendon, Assistant Curator of Costume, The Museum at FIT and curator of the forthcoming exhibition, "Denim in Fashion"
Ariele Elia, Assistant Curator of Costume and Textiles, The Museum at FIT and co-curator "Global Fashion Capitals"
Elizabeth Way, curatorial staff member, The Museum at FIT, and co-curator, "Global Fashion Capitals"
Igal Kaptsan, VP Product Management, 3DVIA
Alyson Walsh, author of the highly acclaimed blog "That's Not My Age" and and Style Forever: The Grown-Up Guide to Looking Fabulous
Peter Hubbell, Founder / CEO BoomAgers and author, The Old Rush: Marketing for Gold in the Age of Aging and the forthcoming Getting Better with Age: Improving the Way Marketers Market in the Age of Aging
Despina Papadopoulos, Wearable Technology Director, WWA, founder of Studio 5050 and Principled Design
Randy Harward, Vice President of Materials, Under Armour, Inc.
Susan S. Szenasy, Publisher/Editor-in-Chief, Metropolis Magazine
Bob Bland, CEO and Founder, Manufacture New York and Brooklyn-based community advocate
Timo Rissanen, designer committed to zero-waste fashion, Assistant Professor, Design and Sustainability, Parson School of Design and co-author, Shaping Sustainable Fashion
Mickey Boardman, Editorial Director, PAPER Magazine
Teresa Frye, owner and President, TechForm Advanced Casting Technology and authority on platinum
Chi Huynh, founder and creative force behind trailblazing jeweler, Galatea
Rio Uribe, designer
Gabi Asfour, Creative Director and Founder of fashion/art collective threeASFOUR
Susan Chandler, Chief Merchandising Officer, Scott Kay
Kathy Grenier, Public Relations/Marketing Director, The Cultured Pearl Association of America
Jose Hess, jewelry designer
Matt Isaacson, Director of Product Development, Lashbrook
Roxanne Lowitt, photographer
Mark Messura, Senior Vice President, Global Supply Chain Marketing, Cotton Inc.
Bradley Rothenberg, Co-Founer nTopology Inc.
Hisano Shepherd, little h designer
Jeremy Shepherd, CEO, Pearl Paradise.com
Lindsey Unterberger, Executive Digital Editor, Glamour
Caitlin Weiskopf, Executive Director, ShopBAZAAR
Withdrawal and refunds: Notice of withdrawal must be made in writing to Initiatives in Art and Culture, 333 East 57th Street, Suite 13B, New York, New York 10022 or via email to info@artinitiatives.com. No refunds will be made after November 1, 2015.
Photos: Jean Paul Gaultier, Gold Bustier as worn by Madonna. Hair, Peter Savic; make-up, Joanne Gair; and styling, Freddie Leiba. Photo: Jean Baptiste Mondino, 1990. Yves Saint Laurent, Evening Ensemble, spring/summer 1980. Jacket of black silk gazar embroidered with gold metallic thread, gold beads, and silver sequins; skirt of black silk satin with gold lamé. The Metropolitan Museum of Art; gift of Diana Vreeland, 1984 (1984.607.28a-c). Image © The Metropolitan Museum of Art. Junya Watanabe, Dress, spring 2002. Collection of The Museum at FIT. Photo: William Palmer.