Actions and Detail Panel
Trailblazers and History-Makers Wine and Food Experience
Wed, March 22, 2017, 2:00 PM – 2:00 PM CDT
Description
Join us on a culinary and wine journey through California led by 1st Level Sommelier Wallace Levy McKeel, Mayor Jacques Roy and the Spirits team.
6 delectable tastes developed and prepared by Mayor Roy paired with 6 revered wines from California's best vineyards.
Seating is extremely limited for this special event.
MENU
Pork Belly Luger-style | Thick cut with a fanciful demi-glace version of the famed tomato horseradish sauce
Paired with Seghesio Home Ranch Zinfandel (2013) Anderson Valley
---
Artichokes Creolaise Dressed with Fresh "Microgreens" and reggiano | Artichokes, the California staple with microgreens, balsamic reduction, walnut vinaigrette, reggiano cheese
Paired with Merry Edwards Sauvignon Blanc (2015) Russian River Valley
---
"Euro" Tart | Tomato tart in a simple, uni-European style
Paired with Heitz Cabernet Sauvignon (2012) Napa Valley
---
Pâtes au Homard Velouté | Pasta with sage, sauce noisette-homard, fruits of the sea
Paired with Paul Hobbs Chardonnay (2014) Russian River Valley
---
"Frenched" Lamb or Venison Rib Chops, Mint and Juniper scented Reduction | State Secret, simply "the truth" Aromatics, florals and herbs accent a perfect demi glace
Paired with Shafer Merlot (2013) Napa Valley
---
The FInal Act
Paired with Kistler Pinot Noir (2013) Russian River Valley
---


WALLACE LEVY MCKEEL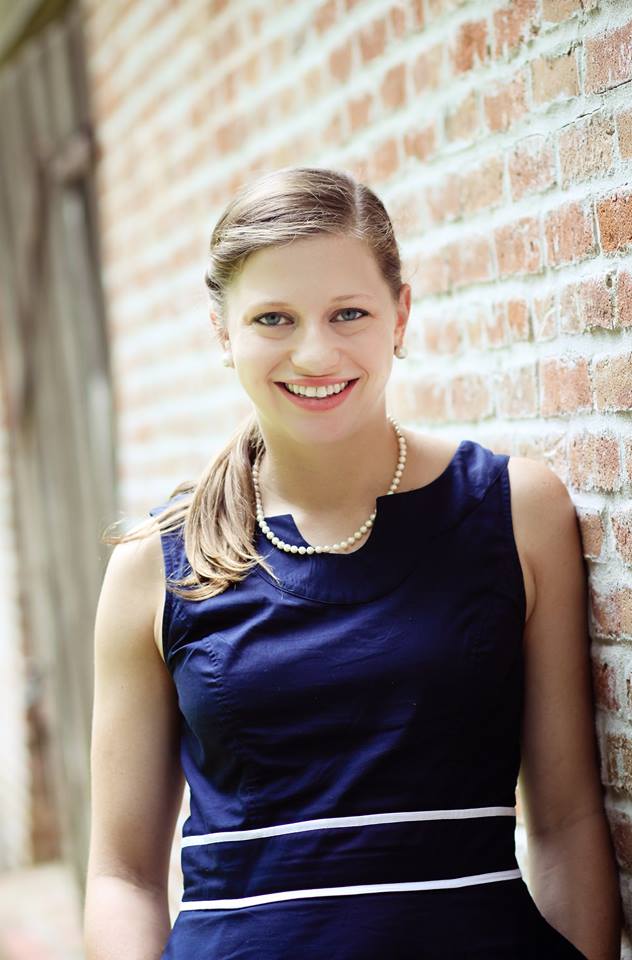 Wallace Levy McKeel is a native Alexandrian with a passion for fine food and drink. She currently works for an import-distributor based in New Orleans called Purveyor of Fine Wines. She is a Certified Specialist of Wine, 1st Level Sommelier, and 2nd Level Wine and Spirits Education Trust Award-holder. Wallace first cut her teeth in the world of fine wine while living in New Orleans and working within some of the oldest, most trusted import and distribution houses learning the trade and its history. Practical skills of pairing and service were honed while working at Emeril's Delmonico. Continuously curious and passionate about the category of fine drink, Wallace continues to write on the subject of fine wine with Food Republic, Shreveport Magazine, and on her own blog, Pond and Parlor. Equally important to her mission is education and entertainment. Spreading the good news of wine is of high priority; especially proving that good wine and good food don't have to be expensive, exclusive, and over-thought.
JACQUES M. ROY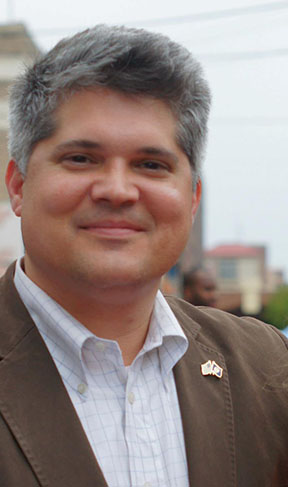 In 2006, Jacques Roy was elected as Alexandria's 23rd Mayor, and he has served in that capacity since becoming one of the youngest mayors in Alexandria history.
His tenacious, hands-on, and proactive approach to City government has resulted in a number of sweeping and transformative changes, from new quality-of-life initiatives to reinvestment in infrastructure long deferred. Alexandria is moving into the 21st century at an intense pace, establishing itself as an innovator in public policy, infrastructure investment, smart growth, workforce development, public-private partnerships, and urban renewal.
Jacques Roy is a lifelong resident of Alexandria. He and his wife of fourteen years, Wendy, have one daughter, Catherine Marie, and one son, Jude-Michael. Jacques Roy holds a Bachelor of Arts in political science and a Juris Doctor.
During his undergraduate time, Jacques also was honored to work under the tutelage of Baton Rouge's famed chef, Joey DiStefano. Jacques continued taking catering jobs and other opportunities cementing what would become his avocation: the culinary arts. While his vocation became the law and government, Jacques has not stopped cooking for people professionally and for charitable benefit, with his offerings topping fundraising and auctions. With his childhood friend, Lee Gwinn, Jacques continues to partner with local talent to bring wine dinners and culinary innovation to his hometown of Alexandria. A true avocation for him, culinary arts remain an everyday part of Jacques' life, and he continues to educate himself and study the world's cuisines, cultures, and especially pairings of food with wine. While he leans toward a French structure, Jacques oftentimes fuses offerings from other countries as reimagined and, oftentimes, deconstructivist dishes.