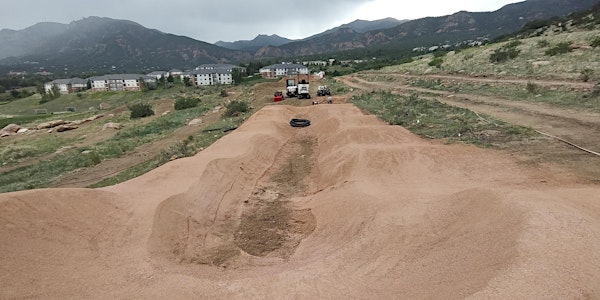 Trail Love and RIDE! New Cresta OS pumptrack and skills trail tuneup
Location
Skyway Park Elementary School
1100 Mercury Drive
Colorado Springs, CO 80905
Join us for a break-in tuneup of the new Cresta Bike Park, the day before the official ribbon cutting with Mayor Suthers.
About this event
This work will be be brooming, watering, packing and beefing up a few drainage points. After the dig we will ride the park! and make sure it's OK for the ribbon cutting the next day.
Trail Love in collaboration with partners Cheyenne Mtn High School MTB team and Kids on Bikes.