Description
Join us for a one-day, single-track event that brings together a collection of the world's leading marketing experts. Traffic Think Tank LIVE will focus on delivering tactical sessions on SEO, content marketing, conversion optimization, and analytics. Not only that, but the event will break away from the traditional "sit and listen" format, introducing a smaller, more intimate setting that facilitates greater networking, the ability to chat directly with speakers (and other attendees) during a roundtable session, and to have your specific challenges addressed.
There will be a hard cap of 150 attendees, with 50 spots reserved for non-Traffic Think Tank members, to ensure that you have the opportunity to speak with the team, community, speakers, and to get your hands on some TTT swag. There will also be a full breakfast and lunch provided at the event as part of your ticket.
Traffic Think Tank LIVE is Sponsored By...

---


Updated Event Agenda
7:45-8:40: Breakfast + Registration
8:45-9:00: [Opening] Matthew Howells-Barby, Ian Howells & Nick Eubanks
9:00-9:35: [Presentation] Paul Shapiro: How Anyone Can Leverage APIs for SEO
9:35-10:10: [Presentation] Cindy Krum: Mobile-First Indexing: Everything You Need to Know
10:10-10:25: Break
10:25-11:25: [Roundtable Session] Matt, Nick and Ian
11:25-12:00: [Presentation] Joel Klettke: How to Fix Your Own Funnel
12:00-13:00: Lunch
13:00-13:15: [Product Demo] Ahrefs
13:15-13:50: [Presentation] Ryan Stewart: Tripling Online Sales for Ardent Cannabis in 6 Months (Case Study)
13:50-14:25: [Presentation] Nadya Khoja: Growth by Content: Driving Massive Traffic Without a Big Budget
14:25-14:40: Break
14:40-15:15: [Presentation] Kirsty Hulse: Everything I Learnt from Growing a Million Dollar SEO Agency Without Making a Single Hire
15:15-15:50: [Presentation] Britney Muller: Machine Learning & Automation in SEO
15:50-16:00: Break
16:00-17:00: [Live Q&A Session] Matthew Howells-Barby, Ian Howells & Nick Eubanks
---


Traffic Think Tank LIVE 2019 Speakers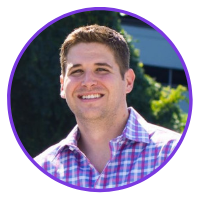 Nick Eubanks
CEO @ From The Future & Co-Founder of Traffic Think Tank
Nick founded his first company at age 19, and sold his first business at age 24. Now, he consults on SEO strategy to billion-dollar businesses as the Founder and Chief Strategist of I'm From the Future. Because free time is overrated, he wrote and sold a 47-post blog for $100K on a whim, and launched multiple infoproducts in niches he had less than no experience in that netted over $500k in revenue.

When it comes to technical SEO and information architecture, Nick's the one guy you definitely want to have on your team—and now, you do.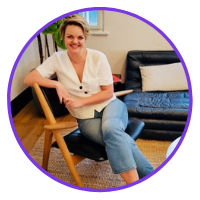 Kirsty Hulse
CEO @ Manyminds
Kirsty is an SEO, content and PR expert with over a decade of experience defining search strategies for some of the world's leading brands. As the Managing Director of successful SEO agency Manyminds, she has worked with household global brands such as Virgin Atlantic, Claire's, Wayfair, and Provident Financial, alongside agile start-ups such as Comtec, Masternaut and CEX, all whilst working from her bedroom. She's a renowned speaker on SEO, business disruption, innovation and leadership, and is the author of the bestselling book 'The Future is Freelance'.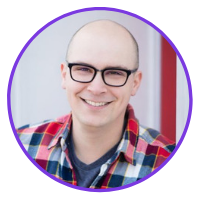 Joel Klettke
Founder @ Business Casual Copywriting
Joel is a freelance conversion copywriter and strategist from Calgary, Alberta. He runs Business Casual Copywriting, where he's helped clients like HubSpot, InsightSquared and WP Engine turn more visitors into customers. He also owns Case Study Buddy, a done-for-you case studies service that helps clients capture and share customer success stories.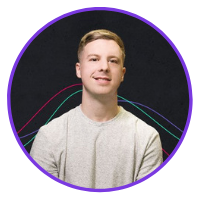 Matthew Howells-Barby
Director of Acquisition @ HubSpot & Co-Founder of Traffic Think Tank

Matthew has built his entire career on his ability to drive results. After years of leading digital campaigns at some of the most respected agencies in the UK, Matt was hired as HubSpot's Global Head of SEO. Within six months, he'd grown organic traffic by more than 50%. Within two years, it'd skyrocketed over 200%. As HubSpot's Director of Acquisition, he's helped the company more than double sitewide conversions.
Matthew also advises on acquisition for startups and tech firms like BuildFire (0 to 1MM visitors in 9 months) AppInstitute (300% increase in organic traffic in 3 months), Deputy, and Lumanu. He's been a keynote speaker on stages like MozCon, SearchLove, INBOUND, and GrowthHackers. And he's just getting started.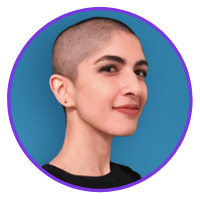 Nadya Khoja
Chief Growth Officer at Venngage
Upon realizing that her decision to pursue a theatre degree would lead to a life of little to no financial growth, Nadya decided to complete a Masters Degree in Digital Media. Soon after that, she began her work at Venngage, a graphic design and data visualization platform, where she was told she would be trained in digital marketing en lieu of her lack of experience.
Nearly four years later and Nadya is now Chief Growth Officer at Venngage and still wondering when she will get the training she was promised. She has written for and been featured in publications such as Forbes, The Next Web, Huffington Post, Entrepreneur, Mashable, Wired and CBC News, and spends her free time working on her new web-series, Drunk Entrepreneurs.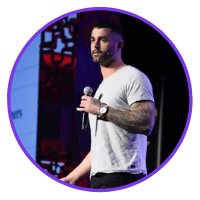 Ryan Stewart
Partner @ From The Future
Ryan is the founder of WEBRIS (acquired) and a partner at From The Future, a boutique digital marketing consultancy. With over 10 years of marketing experience, both as a consultant and business owner, he brings a wealth of experience to the table.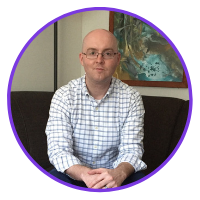 Ian Howells
Director of SEO @ LendingTree & Co-Founder of Traffic Think Tank

If you've never heard of Ian Howells, it's because he'd probably prefer it that way. He's more of a "shut up and rank sh*#!" guy. Since '99, he's competed in and dominated in the fiercest niches and darkest corners of the web (think: poker, pills, and… you know.)
His agency work began in 2007, eventually landing him at Red Ventures where he managed a book of business worth millions per month. He now leads SEO at LendingTree, where his career depends on ranking for terms like "car loans" and "debt consolidation." If there's a loophole, Ian can find and exploit it. He was using your new favorite tactic five years ago. Buckle up; it's going to get real.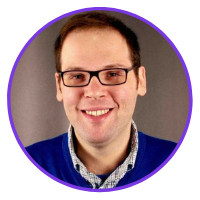 Paul Shapiro
Director of Strategy & Innovation at Catalyst
Paul is a technical SEO specialist. Currently the Director of Strategy and Innovation in Catalyst's (a GroupM/WPP Agency) Data Science department in Boston, and co-runs the /r/BigSEO community on Reddit, known for their industry AMAs. Alongside this, he is a founder of Online Geniuses, a Slack Chat based community for internet marketers.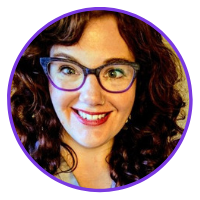 Cindy Krum
CEO of MobileMoxie
Cindy Krum is the Chief Executive Officer of MobileMoxie, LLC (Previously Rank-Mobile LLC), which launched in 2008. For the past 10 years, she has been bringing fresh and creative ideas to her clients, regularly speaking at national and international trade events about mobile web marketing, mobile SEO and app SEO. Her company launched the first mobile-focused SEO tool set and APIs to help other SEO tools provide better insights about the mobile market and use-case.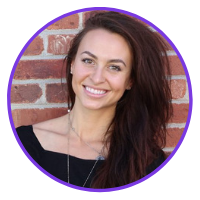 Britney Muller
Senior SEO Scientist @ Moz
Britney is the Senior SEO Scientist at Moz. She's a Minnesota native who moved to Colorado to fulfill a dream of being a snowboard bum! After 50+ days on the mountain her first season, she got stir-crazy and taught herself how to program, then found her way into SEO while writing for a local realtor.