Location
Playa del Carmen
Solidarity H. Ayuntamiento City Hall
Av. 20 Norte between 8th and 10th streets. Centro
Playa del Carmen, ROO 77710
Mexico
Come join us, hear real food stories and learn how cooking is a protecting way of Living. Sharing and Love are the main Ingredients.
About this event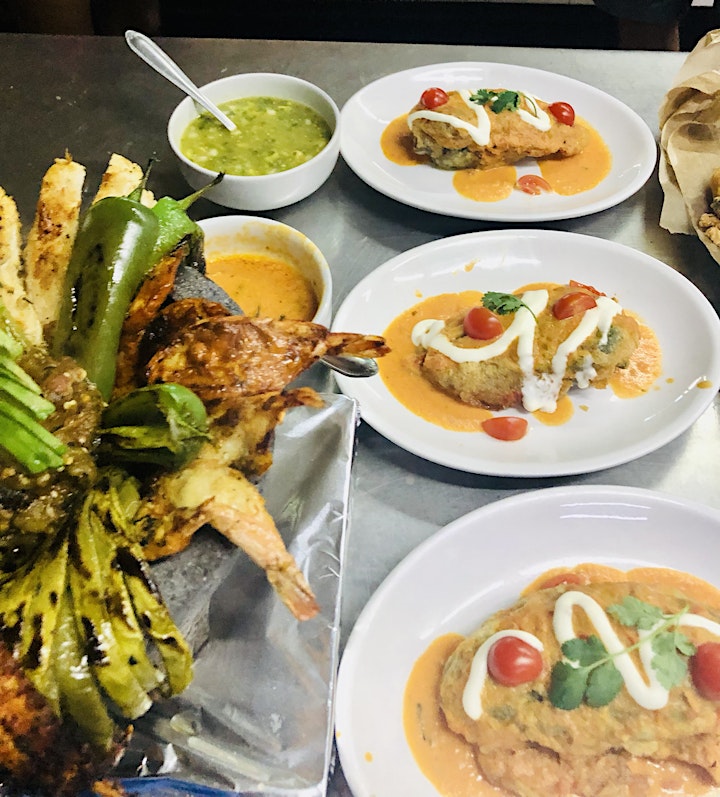 This Experience intends to show why UNESCO recognizes The Traditional Mexican Cuisine as a World Gastronomical Heritage or "An Intangible Cultural Heritage of Humanity." It is full of scents and flavors been carried on for generations by the practicing of a protective way of living. Understanding The Mexican Cuisine is understanding region identities filled of scents and flavors. Understanding Mexico is understanding MI CASA ES TU CASA.
First we start Preparing Aguas Frescas (refreshments), then preparing Antojitos Mexicanos (sort of -Fusion-Flavored Entrees of Pre-hispanic and Spaniard influences).
Next, The Main Course;
We'll prepare a Traditional Mexican Dish; Chiles Rellenos, Pipian Paste, Mole Paste, etc. Seafood Lovers will prepare a Cielo, Mar y Tierra Molcajete; Octopus, Shrimps, Flank Steak & Chicken served in a Volcanic Rock Mortar -Optional Surcharge for Red Snapper or Lobster based upon your choice & weight is available. Also we will prepare the side dishes to accompany our main course. I believe Traditional Mexican Cuisine is mostly based on corn and different types of chili peppers.
Finally Meal Time. Either of the option you've chosen is accompanied with Authentic and flavored Mexican wine of selected Winery or any other drink of your choice.