Description
You are cordially invited to taste the Traditional Turkish Manti (dumpling) while learning how to paint on the water with Water Marbling Art demonstration.
Also, guests will have a chance to make their own art pieces and take them home after the demonstration.
( Suggested donation is $5 for Art of Ebru)
Please RSVP by February 25th, 2017
Traditional Turkish Manti:
Manti, which is also referred to as Turkish ravioli may vary in size and shape depending on the region from which it comes. They may be boiled, steamed, baked or fried, but the recipe itself is fairly standard. A classic pasta dough is rolled out and filled with a mince of either lamb or beef and onions and spices then folded and cooked. It is then served topped with a garlicky yogurt sauce and sprinkled with sumac, red pepper, oregano or mint.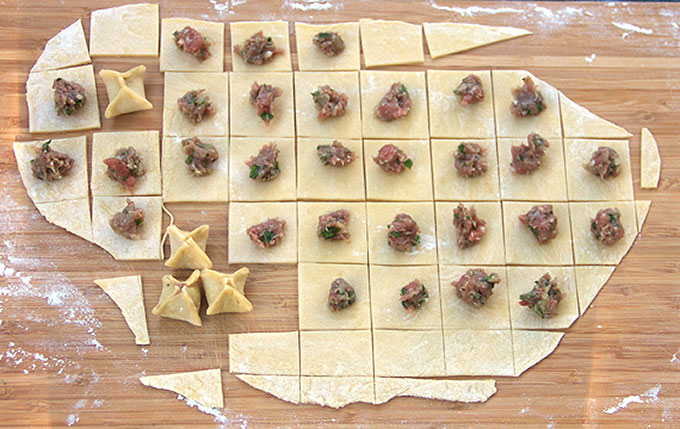 The making of manti is nothing short of a family affair. Ladies get together rolling, filling and folding these dumplings, spending hours gossiping about the latest news. Aunts and sisters, mothers and daughters, the making of manti is a group effort. Especially if the dish is being served to celebrate a wedding or engagement. However, it would be just as common to make for the family dinner. While dried manti is sold in little shops and at neighborhood bazaars, there is nothing more comforting than homemade manti, it's almost certainly the extra infusion of gossip that is homemade manti's secret ingredient.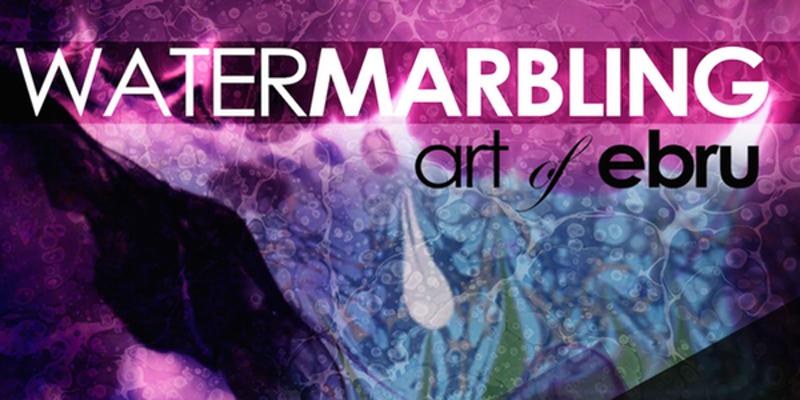 EBRU: The Art Of Paper Marbling; Ebru is a traditional Turkish art of paper decoration by spreading paints, which do not dissolve in water, with brushes made of horse hair and rose wood on dense water that is thickened by gum-tragacanth.

The word Ebru origin comes from Persian language (Ebri-eyebrow or Ab-ru-face of water) Ebru in Turkish which means marbling. It isn't known exactly when or where Ebru art started but the early examples are from the 16th century in the Ottoman-Turkish era and spread from the east to the west by way of Silk Road and other trade routes same as like paper.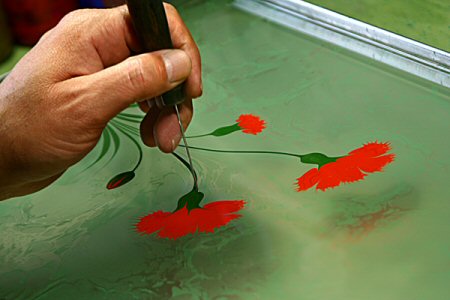 For centuries, Ebru was an art form found only inside the covers of books. The basic technique which, throughout all its historical variations, has never changed. The process is always the same: paints are made to float on the surface of the water where they are manipulated into designs and then transferred to a sheet of paper. In order to make this happen, the artist must learn to control the behavior of the paint. Ebru artists knowledge and skills, as well as the philosophy behind this art, are transmitted orally and through informal practical training within master-apprentice relationships. Achieving basic skills in Ebru takes about two years.