Description
Hello Austin! Join us for a professional instruction on trading strategies using the trend following approach. This local webinar will cover beginning to advanced lessons in charting tools for global markets. Interact with fellow traders in our live session on your own pace and at the comfort of your home or office. For your convenience, the evening webinar will be recorded and distributed to all ticket holders.
The trend following approach is a simple form of technical analysis, which can be applied to all markets: stocks, foreign exchange, commodities and cryptocurrencies. We will uncover details on timely indicators used to structure trades based on price trend and momentum, for both short and long-term strategies.
Learn How to Use TradingView Charting Tools
Construct and Apply Technical Indicators
Study Price Trend and Momentum
Global Macro Outlook
Live Scan of Various Markets
Read my January Market Insight to learn more about the Trend Follwing approach and some quantitative studies. This webinar is a continuation of our previous Cryptocurrency Trading for Beginners session. The response was great and I am excited to grow our community!
Why the Lion?
Disciplined traders have similar characteristics. We are brave hunters, protective of our capital and determine our own level of success. You will notice the connection to trend following.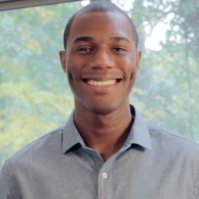 Damanick Dantes, CMT

My specialty is breaking down macro-economic inputs, which will help identify trading opportunities across global markets. I love what I do, with a strong passion for trading. Dantes Outlook is a professional platform; built to educate, share and interact with a global audience of fellow market operators.