Join us for the annual W.T. Trailer Park BBQ. This one is going to be one to remember!
About this event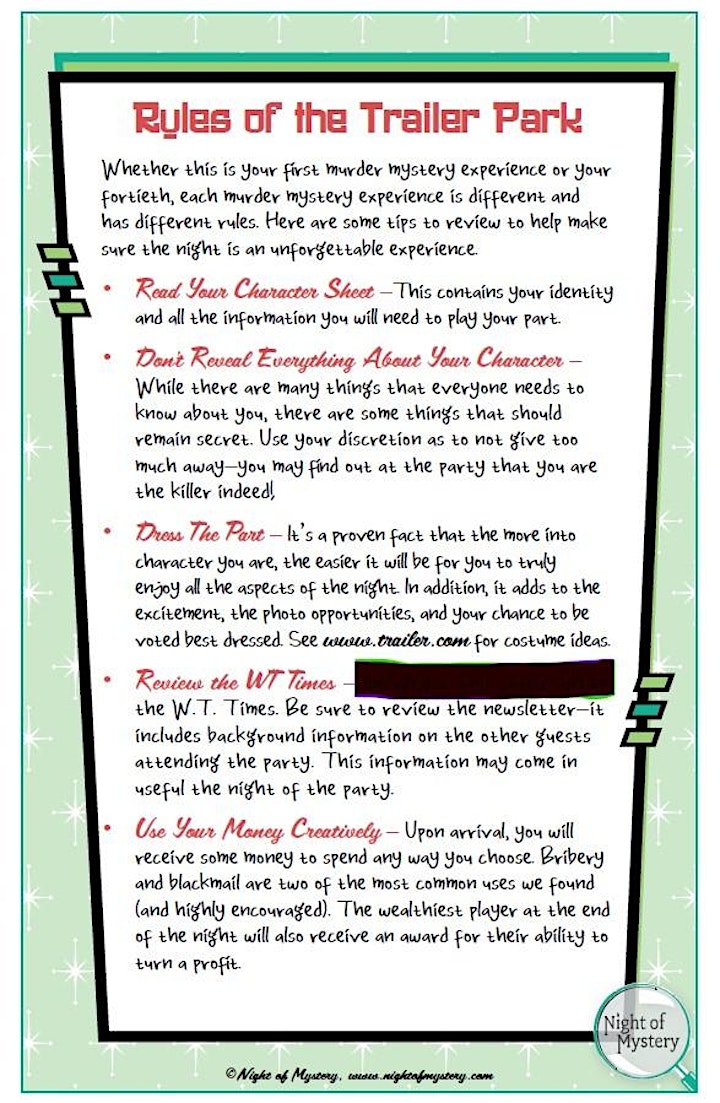 W.T. Trailer Park is well known in the community and by law enforcement for its parties, fights, double crossing and shady happenings, making this BBQ a recipe for disaster. There will be FOOD & BOOZE on the menu plus the ill-mannered residents (ALL OF YOU)!
Be on the lookout for the members of the Yusef-Khan Grotto. We have heard they are the best looking Grotto in the realm and residents at W.T. Trailer Park.
With this crowd together and the Halos & Horns Sisterhood riding into town, something is bound to happen to send one of the guest over the edge...and another one to their death.
As the night unfolds, you will have to defend your innocence while figuring out which one of the fellow party guests is to blame for the murderous misadventure.