Tradeshow Bootcamp | Small Business Series

Wednesday, June 20, 2012 at 4:00 PM (PDT)
Event Details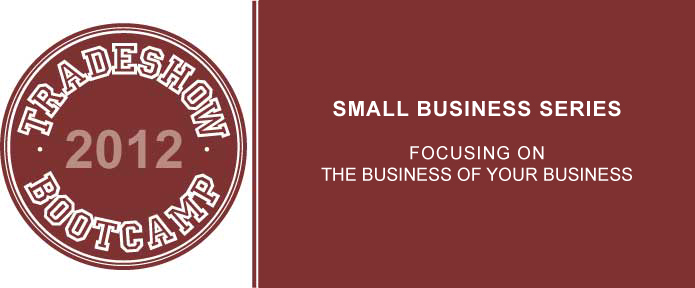 Tradeshow Bootcamp's Small Business Series will dissect what it takes to run a successful stationery business.  We won't be chatting about tradeshows, but rather we'll be talking about the business of the business – all the things you need to have in order before you even consider exhibiting at a tradeshow.   So, whether you're selling online, at local craft fairs or wholesale to stores, this series of workshops will focus on best practices for running a small stationery business.
All workshops are conducted via teleconference calls, with the exception of the Business Tools workshop which will be held via webinar.  Each workshop lasts one hour including approximately 15-20 minutes of Q&A with the speakers. Space is limited in each workshop to ensure an intimate setting where everyone's questions can be answered. 
TSBC Small Business Series attendees will receive:
Live workshops with industry veterans and experts in the creative industry.

  

People who have first-hand experiences building creative businesses.

Access to workshop recording(s) so that content can be revisited when needed

Handouts + resource guides for each workshop, detailing best practices, vendor recommendations and other key take-aways

Access to exclusive Tradeshow Bootcamp Small Business private Facebook group, where alumni and speakers network, share resources and keep the conversation going.

A supportive network of industry colleagues who openly share their experiences in an effort to pay it forward.
WORKSHOP SCHEDULE:
BUSINESS PLANNING:  Building Your Road Map | Wednesday, June 20 at 4pm PT / 7pm ET
Started your business without a plan?  You're not alone.  Many stationers start without a formal business plan.  Yet, the successful ones realize quickly that they need a road map to help outline company goals and plans for growth.   Your business plan does not need to be overly detailed, but there are some basic components that you should be thinking about in order to keep your company on track and focused on where you want to go. 
This workshop will set the stage for the rest of the TSBC Small Business workshops and Katie Hunt (Kelp Designs) will discuss:
 

Key components to a simple, yet effective business plan

 

Dissect fancy business terms like 'target market' and 'sales channels'

 

Planning for company growth and creating action steps to get there

 

Q&A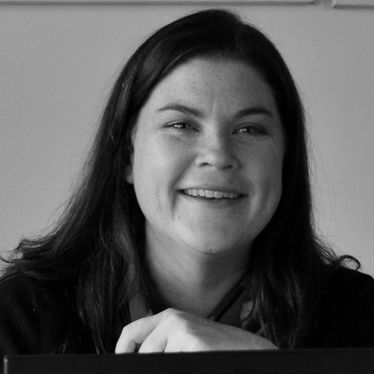 Katie Hunt is the founder of Tradeshow Bootcamp and the owner of Kelp Designs, a Southern California based stationery studio that designs and manufactures boxed notes, imprintables and accessories that are carried in stores nationwide.  Katie earned her MBA in marketing and finance from Loyola Marymount University and has spent the last 12 years coaching small businesses on marketing and business development strategies, while buiding Kelp Designs.   Katie has a passion for creating, a mind for business and a strong desire to help others succeed.   Follow her on twitter at @kelpdesigns + @tradeshowcamp
__________________________
STATIONERY PRODUCTS:  Industry Standards + Best Practices | Wednesday, June 27 at 4pm PT / 7pm ET
Regardless of how you sell your stationery products, you want to be in-line with industry standards when it comes to card sizes, quantities, pricing and even your packaging to some degree.   Lori Dunbar (Marzipan Inc) and Rachael Hetzel (Pistachio Press) will lead the discussion and share their experiences with:
Industry standards for greeting cards and boxed notes

Printing methods – letterpress, offset and digital

Pricing considerations to accommodate growth (wholesale, sales reps, etc).

Package your products to represent your branding

Q&A
Lori Dunbar is the owner of Marzipan Inc, an extensive stationery line of embellished greeting cards, letterpress cards, custom imprintables and photo cards.  Her cards are sold online and in stores internationally.  Lori has been working in the stationery industry for more than 11 years and brings a wealth of knowledge to the table.  Follow her on twitter at @marzipan_inc
Rachael Hetzel is the founder and co-owner of Pistachio Press, a Rochester, NY based letterpress studio and retail store front specializing in producing fine stationery, social invitations and limited edition prints, which are sold online and in stores internationally.  In addition to running Pistachio Press, Rachael teaches fine art at the University of Rochester.   Follow Rachael on twitter @pistachiopress
__________________________
CUSTOMER SERVICE:  Creating a Great Customer Experience  | Wednesday, July 11 at 4pm PT / 7pm ET
Producing high quality products is always a top priority, but clear communication, follow-through and strong customer service are equally important in creating a positive experience for your customers.  Julie O'Brien (Sweet Paper) and Claudia Smith (Fig. 2 Design) will share their tips for providing top notch customer service including:
Over delivering on promises / managing expectations

Professional communications

Creating a great user experience

Q&A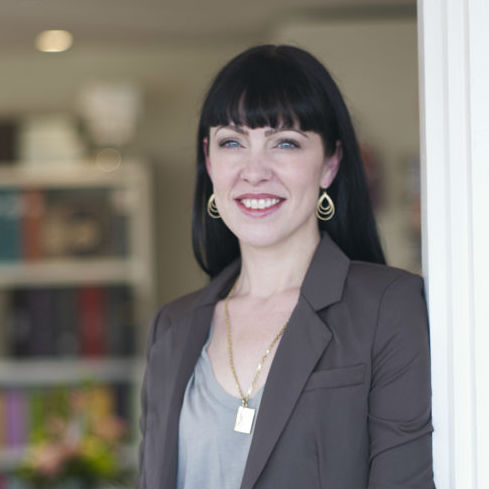 Julie O'Brien is the co-owner of Sweet Paper, a stationery boutique in La Jolla, California. A consummate organizer, perfectionist and lover of all things celebratory, it is no surprise that Julie's first career was in the event planning industry. It was always the paper part of events, from the invitations to the thank you notes, that she loved most. After a brief stint in corporate America and a not so brief stint having babies (4 to be exact), Julie decided to return to her first love- paper! Joining forces with her sister Theresa, the two founded Sweet Paper in 2010 and have since been doing their part to keep the art of inviting alive, one party at a time.  Follow Julie on Twitter at @sweet_paper
As the graphic designer and founder of Fig. 2 Design, Claudia Smith has always had a love for color and type. Her passion for design is rooted in her desire to help others slowly embrace color... baffled that so many are "afraid" of it. Fig. 2's approach to design is always clean, crisp, and colorful with an emphasis on good customer service. Fig. 2 offers full custom design as well as a collection of wedding invitations, greeting cards, boxed sets, and gift wrap.  Claudia attributes TSBC as part of her success and confidence in exhibiting at NSS and taking her business to the next level.  Follow Claudia on Twitter at @fig2design
 __________________________
LICENSING: How Does It Work?   | Wednesday, July 18 at 4pm PT / 7pm ET
Designers turn to licensing for different reasons – an additional revenue stream, a way to test out a new look or a different design asthetic, a chance to work with different materials or printing techniques, or simply an opportunity to design without having to manufacture the product.  But how does it all work?  And, how do you find licensing opportunities?  Katy Greenspan (Cardstore.com) will discuss:
Different types of licensing opportunities

Benefits to licensing

Things to consider before licensing

How to position yourself well for licensing opportunities

Q&A

   
Katy Greenspan is the new Artist Community Director at Minted.com, an online store offering stationery and invitation designs licensed from a global community of indie designers. Prior to this, she was with Cardstore.com for five years, where she worked on licensing designs from greeting card and stationery companies of all sizes   Katy has served on the Board of Directors for the Greeting Card Association and is currently an active member.  In 2012, she was the Louie Awards Committee Chair, responsible for organizing the submission and judging process, as well as the Awards Gala held during the National Stationery Show.  Follow Katy on twitter at @katygreenspan
__________________________


SALES REPS: How Does It Work?   | Wednesday, July 25 at 4pm PT / 7pm ET
Working with sales reps can be a wonderful way to help grow your wholesale business. But it takes more than a sample deck to hook a good sales rep.  How do you know if your business is ready to work with sales reps?  And, what do you need to have prepared before you approach a sales rep?  Carina Murray (Crow & Canary) will walk us through the ins and outs of working with sales reps including:
How does it all work?

What do I need to prepare before I work with a sales rep?

What is a typical commission paid to a sales rep?

What do sales reps look for when scouting new lines?

Q&A
Carina Murray is the founder and principal sales rep for the travel-based repping agency Crow and Canary, currently representing a diverse line up of independent designers, letterpress, screen-printed and hand embellished cards companies. Carina is a frequent speaker on business related topics pertaining to the stationery industry.  She contributes to design blogs such as Design*Sponge and Oh So Beautiful Paper, and has been profiled on numerous stationery and business blogs.  Follow Carina on Twitter at @crowandcanary
 __________________________
 
BUSINESS TOOLS: Save Time and Sell More   | Wednesday, August 1 at 4pm PT / 7pm ET
Whether you're selling through multiple channels or just one - managing your contacts, inventory and finances can be the last thing you want to spend your time on.  What if there was a way you could be more organized, efficient and obtain valuable insight on how each of your channels or reps are performing? In this session you'll learn about business tools and applications that will help make managing your business easier, so you have more time to design and make your products.  Discussion will include:
Managing inventory for multiple sales channels in one spot

Accounting tools – collecting receipts, capturing expenses

Contact management – clients, vendors and the like

Q&A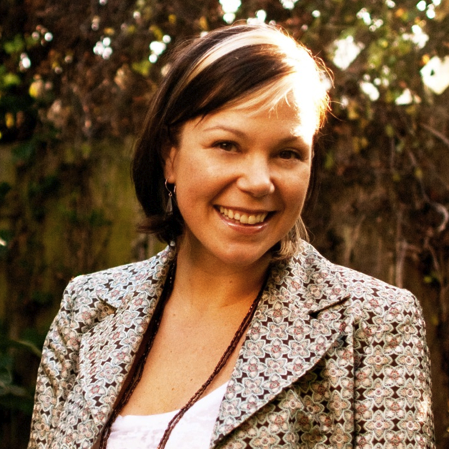 Willo O'Brien is Co-Founder and VP of Marketing at Stitch Labs, a design-focused business tool for entrepreneurs who make and sell products. She has a passion for empowering fellow small business owners to optimize their systems so they can save time and sell more. Blogging for over a decade on WilloToons.com, this year she premiered WilloToons Connect, a video series featuring fellow successful artists whose craft has evolved into a business. Follow her on Twitter at @WilloToons + @StitchLabs
__________________________
BUILDING RELATIONSHIPS: Vendors, Colleagues + Customers   | Wednesday, August 8 at 4pm PT / 7pm ET
It is a small world, and the stationery industry is no exception.  Business etiquette, professionalism and building strong, lasting relationships with industry colleagues, vendors, wholesale clients and customers are crucial.  Discussion will include:
Building solid relationships with printers, suppliers and other vendors


Business etiquette and maintaining professional boundaries

Balancing friendships & professional relationships


Q&A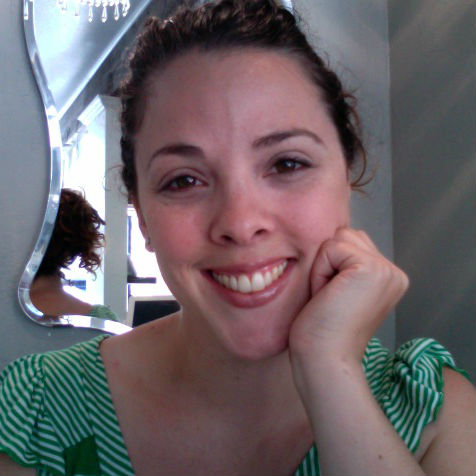 Amber Ellis-Segiune is the owner of Flywheel Press, a graphic design letterpress studio and retail store front in San Mateo, CA.  Amber produces letterpress greeting cards, business collateral and custom wedding and social stationery, which are sold online and in stores nationwide.  Amber firmly believes in paying it forward and sharing her experiences in an effort to help others.  In addition to her work at Flywheel Press, Amber is in the process of launching an after school art program to teach children about printing and running a business.  Follow Amber on Twitter at @flywheelpress
 __________________________
SELLING WHOLESALE:  Are you Ready?  | Tuesday, August 14 at 4pm PT / 7pm ET
Selling your stationery products to the wholesale market is not something you should jump into casually.  Like everything we've discussed throughout the Small Business Series, you want to make sure you have a strong handle on the business of your business before you reach out to wholesale buyers.  This program will conclude our series and will bring together a number of things we've talked about throughout the course.  Lori Dunbar (Marzipan Inc) will return to discuss:
Things to consider before jumping into the wholesale market

Overview of how wholesale works

Sales Tools to have in place

Preparing your products for wholesale


Q&A
Lori Dunbar is the owner of Marzipan Inc, an extensive stationery line of embellished greeting cards, letterpress cards, custom imprintables and photo cards.  Her cards are sold online and in stores internationally.  Lori has been working in the stationery industry for more than 11 years and brings a wealth of knowledge to the table.  Follow her on twitter at @marzipan_inc
-----
Tradeshow Bootcamp was founded by Katie Hunt of Kelp Designs, but made possible by many supportive folks in the stationery industry!  Tradeshow Bootcamp evolved from the fact that we are members of a very collaborative industry and the belief that the more we can share with one another, the stronger our stationery community will become.  Below are links to everyone involved in the TSBC Small Business Series – be sure to stop by and say hi.
TSBC Print Sponsor:
TSBC Small Business Series Speakers: