F.I.R.E Investing, T.S.P. Investing & DA FAM introduces Traders Lounge, live training and networking event for Investors
About this Event
ATTENTION ATL ENTREPRENEURS AND HUSTLERS
6/7 Figure Earners Will Be Sharing How They Left Corporate through Investing, E-Commerce, Binary Options & More.. During A Pandemic.
This Wednesday come learn the importance of financial freedom and ways to fire your boss before the end of 2021.
Live Trading Informational and Training !
Lounge Portion Begins around 8:30
Hookah and Drinks can be purchased!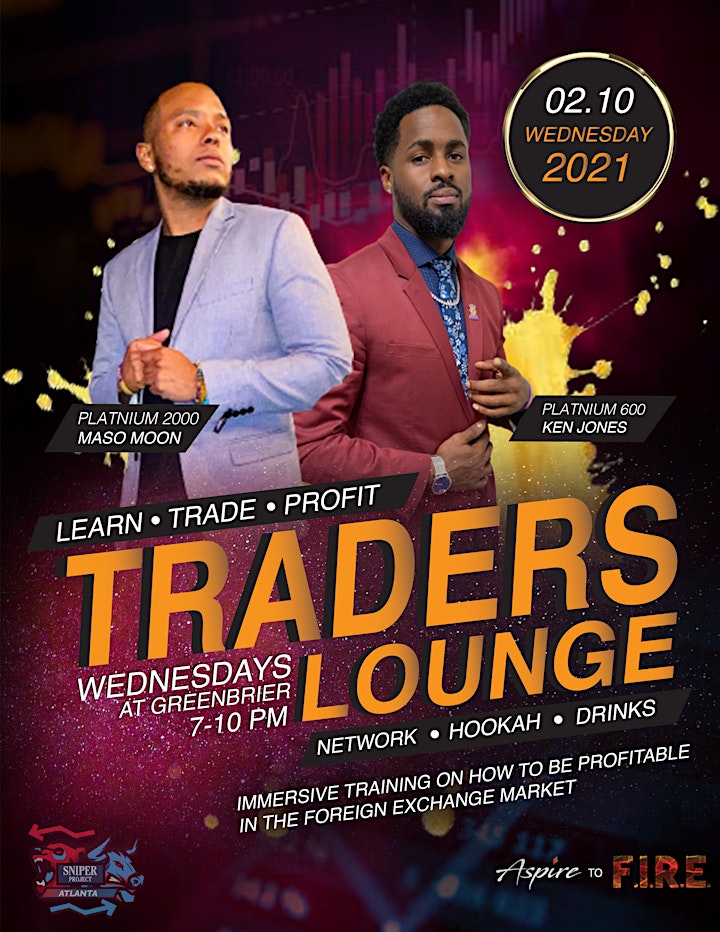 Event Space is By Macy's on the Topside By Checkers and the Police Station. It Sits in the corner right next to Macys