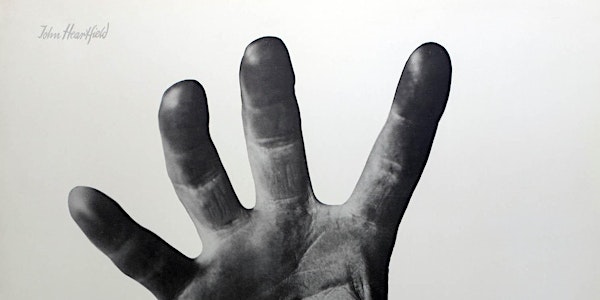 Trademark John Heartfield
Exploring political photomontage artist John Heartfield's talent for trademarks
When and where
Location
Four Corners 121 Roman Road London E2 0QN United Kingdom
About this event
The photomontage artist John Heartfield famously made bracing political pictures in a time of crisis. His cut-and-paste compositions lampooned his opponents such as Adolf Hitler, praised his heroes such as Vladimir Lenin, and generally reflected his moment's distorted shape. At the core of his work, however, stood not just the artist's passionate politics but also his sober lessons in trademarking, which he had learned as a student of advertising design before the First World War.
Professor Andres Zervigon (Rutgers University) joins us to discuss Heartfield's extraordinary talent at making trademarks for both his allies and adversaries alike. His talk will consider how Heartfield's appropriation and reuse of other people's photographs enabled him to commandeer the carefully fashioned brands of others and turn these symbols to his own advantage. The result was a unique form of photomontage that maintains its persuasive power even today.
Andres' talk will be followed by a Q&A, chaired by Professor Steve Edwards (Birkbeck, University of London)
This event is part of Four Corner's current exhibition, HEARTFIELD: ONE MAN'S WAR, revisiting the father of photomontage, John Heartfield.
Supported using public funding by the National Lottery through Arts Council England & the Barry Amiel & Norman Melburn Trust
Image: John Heartfield, The Hand Has Five Fingers, 1928. © The Heartfield Community of Heirs / DACS 2019