Trade/itions | Honoring African Spiritual Traditions!
Description
On Saturday, September 23rd, 2017, we will channel our ancestors, using celebration as a tool of liberation through the annual Trade/itions. The multimedia event will explore contemporary manifestations of the African Spiritual traditions that enslaved Africans brought to the west during the Trans-Atlantic Slave Trade. Using the lenses of gender, culture, commerce and technology, Trade/itions will offer a collaborative space for spiritual growth and community development.
Presented by the Caribbean Cultural Center African Diaspora Institute (CCCADI), in partnership with Aaron Davis Hall of the City University of New York, Trade/itions will feature performances, panel discussions, film screenings, and kids activities, from traditional spiritual leaders, activists, artists, experts, and community organizers.
Panels: Lemonade and Iron, Web Worship, Transacting Tradition, Human Rights in Human Rites, Rhythm Ascensions.
---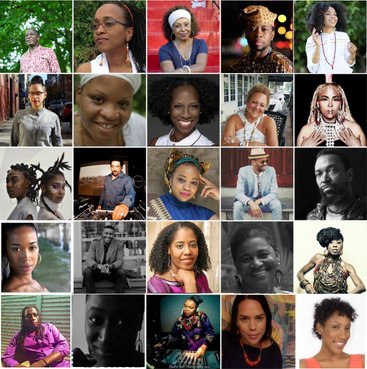 From left: Dr. Jacob Olupona, Dr. Rachel Harding, Dr. Marta Moreno Vega, Seyi Adebanjo, Eliciana Nascimento, Loira Limbal. Dr. Funlayo E. Wood, Kwayera Archer, Gloria M. Rodriguez, Navasha Daya, Oshun, DJ Carlos Mena, Dowoti Desir, DJ Rich Medina, Roger BonairAgard, Maya Louisa, Frank Malloy IV, Ayoka Wiles Abel, Valnizia Pereira, WUNMI, Neg Mawon, Dr. Akissi Britton, DJ Sabine, Marinieves Alba, Sheridon Booker, among others.
---
TRADE/TIONS WILL FEATURE PERFORMANCES BY: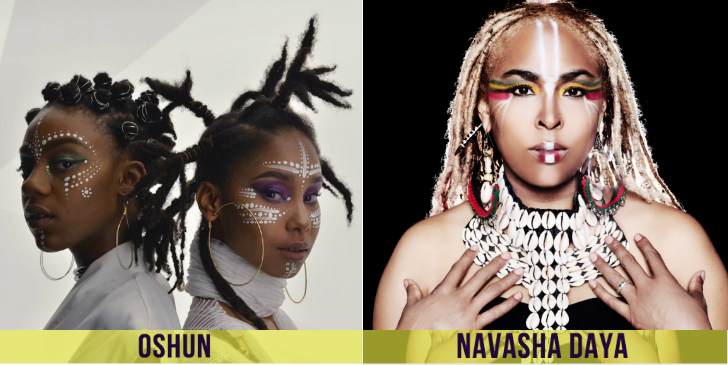 ---
*In response to the devastating conditions Hurricane Harvey and Irma has wrought in the Caribbean, Texas, and Florida, the Caribbean Cultural Center African Diaspora Institute will be donating a portion of the proceeds from the Trade/itions Concert towards Hurricane Relief responsible organizations.
*Donations for Caribbean Hurricane Relief will be accepted during the event.
---
For more information on panels, participants, performances, and activities please visit the Trade/itions webpage: http://www.cccadi.org/tradeitions.
---
Community Partners:
UNESCO Center for Peace; U.S. Federation of UNESCO Clubs, Centers, and Associations; Ifetayo Cultural Arts Academy
Special Thanks to:
Advisory Partner: Afro-Atlantic Theologies and Treaties Institute.
Major Support for Trade/itions is provided by:
Andrew Mellon Foundation, New York State Council on the Arts, New York City Department of Cultural Affairs and New York City Council Speaker Melissa Mark Viverito.
---
*Program Subject to Change