Description
Trade Ideas Summit 2017: Affiliates by the Sea

Join us at the beautiful Cape Rey Hilton on the coast in Carlsbad, CA for Trade Ideas Summit 2017.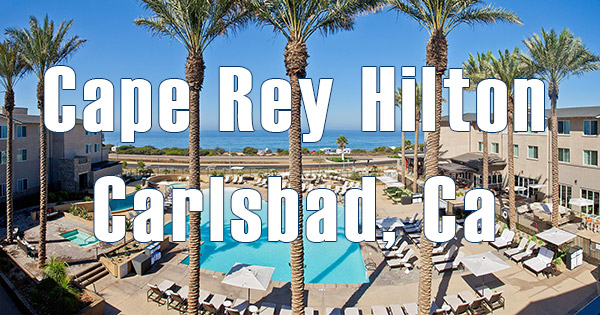 Why the Trade Ideas Summit?
Learn more about Trade Ideas, the direction of Financial Technology in 2018, and marketing methods to grow your referral partner commissions from Trade Ideas and your other partners.
Over the last 2 years, Trade Ideas has experienced tremendous growth in subscribers and revenue, and our valued referral partners have been a huge part of this continued success. We want to share what we've learned and what we're planning for the FinTech industry with you, our referral partners, at this event.
We meet on Saturday September 30th for 'Affiliates by the Sea' day focused just on you, our partners. Then stay for the Sunday October 1st 'Search for Holy Grail' event and meet active investors who are there to learn about today's trading and investing trends.
As an innovator and thought leader that is driving the future of the FinTech industry, Trade Ideas is bringing together influencers and investors this fall for a fantastic networking and education event.
Who should attend?
Are you a referral partner who would like to learn how to grow your commissions, learn relevent marketing techniques, and meet the Trade Ideas team? You should try to come to the event.


Agenda for Saturday September 30, Affiliates by the Sea
9:00AM Registration, Coffee
10:00AM Welcome—Dan Mirkin: New Trade Ideas Revival
10:30AM Scott Olson: How Trade Ideas Grew Subscription Revenue Over 500% in 2 Years
11:00AM Skip Shean: Generate More Leads and Revenue
12:00PM Marissa Goodbody: Best Practices for Referral Partners
1:00PM Lunch
2:00PM Introduction to Trade Ideas Vision Plugin for Wordpress
2:30PM How to Build Your Lead List Using Partnerships
3:00PM Jamie Hodge & Steve Gomez: Advanced Trade Ideas Workshop
4:00PM Scott Olson: Marketing Tricks Workshop
5:00PM Happy Hour Cocktails
Speakers include:
Skip Shean: Formerly of E*Trade, optionsXpress, and tradeMonster. Skip helps your company generate more leads and revenue online.
Dan Mirkin: CEO, Founder of Trade Ideas
Marissa Goodbody: Referral Partner Manager, Client Relations, Trade Ideas
Scott Olson: Director of Marketing, Trade Ideas
Jamie Hodge: Director of Trader Education, Trade Ideas
Steve Gomez: Trader Education, Trade Ideas