Description
---


Questions:
Are you self-implementing EOS (Traction)?

Do you have new team members or managers that could use a refresher or an update on how best to use the EOS Tools?
Then you are in luck.



---
Kevin Armstrong - Certified EOS Worldwide Implementer since 2011 - and The Interdependent Training Group are providing a full day workshop on the primary Tools used in the EOS (Entrepreneurial Operating System) Toolbox, including:
The Accountability Chart,

The Scorecard,

The Five Leadership Abilities,

Rocks,

The Level 10 Meeting,

The 5-5-5, and

Delegate and Elevate.
*At the end of the day you will have a better understanding of the Tools, whether or not your company is in line with them and your next steps.
*The beautiful thing about the EOS Worldwide System is that by just properly using one Tool, your team and company will run better.
---
Who Should Attend?
Perhaps you have just read one of the EOS Books, and / or you have just started implementing EOS.

Maybe you are a manager who wants to better understand EOS.

Or, you want the owner of your business to better understand this system.
---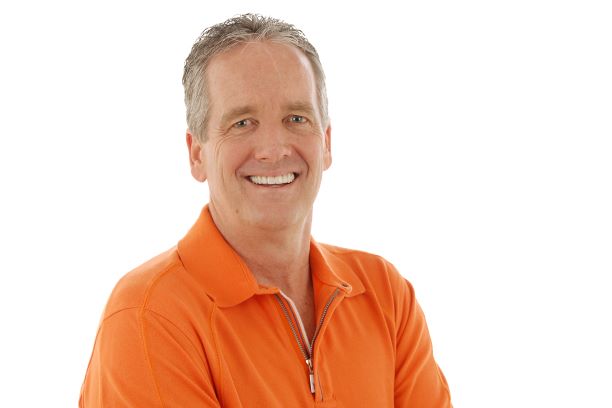 Kevin G. Armstrong has been working exclusively with business owners and their teams for over 20 years. 10 years ago he fell in love with the book Traction, hooked up with Gino Wickman in August of 2011, and hasn't looked back.
"We have gone from 14 implementers in 2011 to over 300 today around the world because the system works. To date, over 7,000 companies are running on EOS."
To date, Kevin has implemented EOS into over 200 companies in Canada and the United States. He has also helped thousands of entrepreneurs learn and begin implementing EOS at dynamic, value-packed keynote talks, in-depth interactive workshops and pier-group retreats.
"The feeling I get when a company properly implements EOS is the same feeling that an Artist must have after she completes a master piece. It just works."
Kevin is a key note speaker, entrepreneur, business advisor, certified EOS Implementer, author and a disruptor.
Even if you think you have a handle on the organization, bring your team to make sure. Business is like yoga…there is always somewhere new to go!
---


What Do People Say About Kevin's Workshops?
"In the past 40 years I have owned a business, I have never come across someone who can deliver such useful information for a business owner, leader or manager, in such an entertaining and enjoyable way, in such a short amount of time. Kevin knows his stuff."
Harry Watson, Founder, Metro Testing Laboratories, Ltd.
---

---


Questions? Feel free to contact:
Rachel Wolfe, Business Manager / Integrator
The Interdependent Training Group, Inc.
rwolfe@themiraclemanager.com
---