Description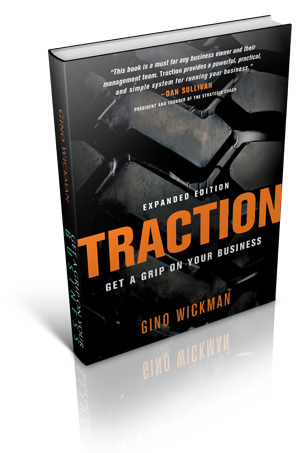 Traction: Introduction and Overview
REAL. SIMPLE. RESULTS.
A complete set of simple concepts and practical tools that have helped thousands of entrepreneurs
get what they want from their businesses...traction.
By mastering this simple way of operating, leadership teams of growth-oriented companies systematically and permanently improve.
BUSINESS OWNERS and EXECUTIVES, JOIN US for breakfast and an open discussion led by
Harlan Goerger, President | Ask HG | CEO Solutions | ClubE
Panelists include:
Roger Christianson, President | Christianson's Business Furniture
Wes Henry, CIO/Owner | True IT
Brady Nash, CEO | BNG Team
Kent Satrang, CEO | Petro Serve USA
DIFFERENT COMPANIES.
DIFFERENT INDUSTRIES.
SAME DECISION. SAME RESULTS!
Find out why these owners chose Traction!
Watch for our promotion in the upcoming Fargo Inc! Business Magazine