Description
The Texas Regional Alliance for Campus Sustainability (TRACS) is a network of faculty members, students and sustainability professionals supporting higher education in Texas by implementing climate change and sustainability solutions across campus operations, academic curriculum and off-campus fields of influence. TRACS facilitates collaboration between higher education institutions through a variety of means including the Annual TRACS Summit. TRACS is supported by volunteer members representing Texas colleges and universities.
Huston-Tillotson is proud to host the 2019 Summit, taking place on our campus in Austin, Texas from February 17-19, 2019. This year's theme is "Bringing Environmental Justice to Campus," so TX colleges and universities can share what they are doing to advance environmental justice.

The Summit schedule is listed below along with separate sign-up links for the Pre-Conference Field Trips and the Post-Conference activities: the lunch excursions and renewable energy workshop.

---
Conference Schedule
Most events will take place on the HT campus at 900 Chicon St., Austin TX 78702.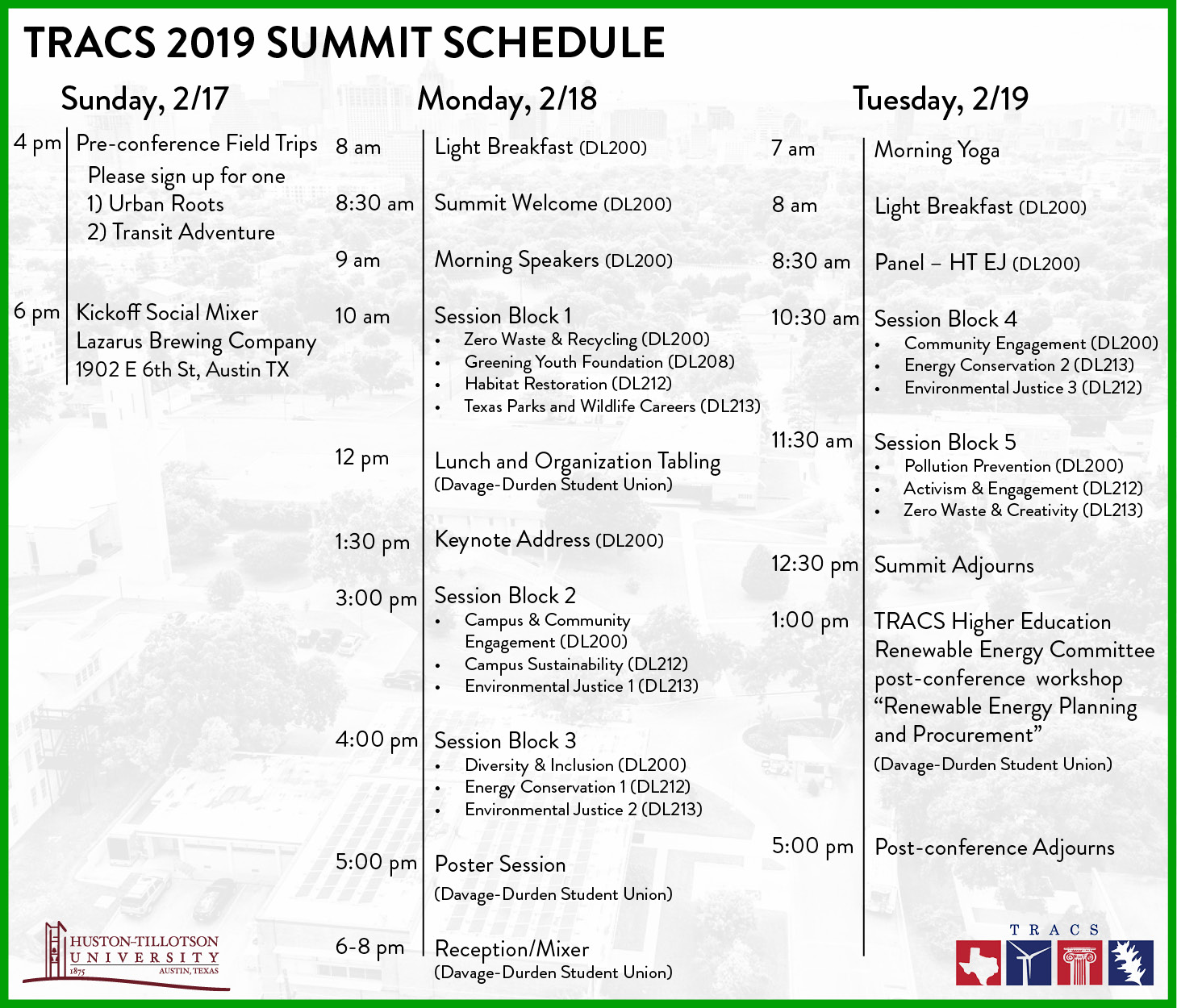 Map of conference locations in Austin
---
Sunday, Feb. 17

Pre-Conference Field Trips and Networking Mixer

Field Trips - Sunday, Feb. 17, 4-6pm
Join in one of the following activities to get to know Austin better and stretch your legs before the conference.
Field trip 1: Urban Roots

The first field trip is a LEARNING AND SERVICE excursion with
Urban Roots!
This Austin non-profit cultivates leadership skills through food and farming to transform the lives of young people and inspire, engage, and nourish the community. Join this excursion to visit their urban farm, learn about their program, and participate in a farm service activity.
* Please wear closed-toed shoes and clothes that can get dirty, are appropriate for the weather, and protect from plants (if sensitive).*
Field trip 2: Austin Transit Adventure

The second field trip is a TRANSIT ADVENTURE!
Capital Metro
invites you to take a guided ride to the new
Austin Central Library
and downtown Austin with a free Transit Day Pass -- so you can explore this Platinum LEED venue - one of
Time's 2018 World's Greatest Places
- and learn about other downtown Austin sustainability projects!
* Please wear comfortable shoes & be prepared to walk! *
Pre-Conference Networking Mixer
at Lazarus Brewery - Sunday, Feb. 17, 6-8pm
Join us on Sunday evening from 6-8pm for an informal networking mixer at
Lazarus Brewing
. Come mingle and get to know the conference participants before we dive in on Monday morning.
This event will follow directly after the Pre-Conference Field Trips.
---
Monday, Feb. 18 - Summit Day 1

All Summit events on Monday and Tuesday will take place on the Huston-Tillotson University campus (900 Chicon St., Austin, TX 78702)
Summit locations on campus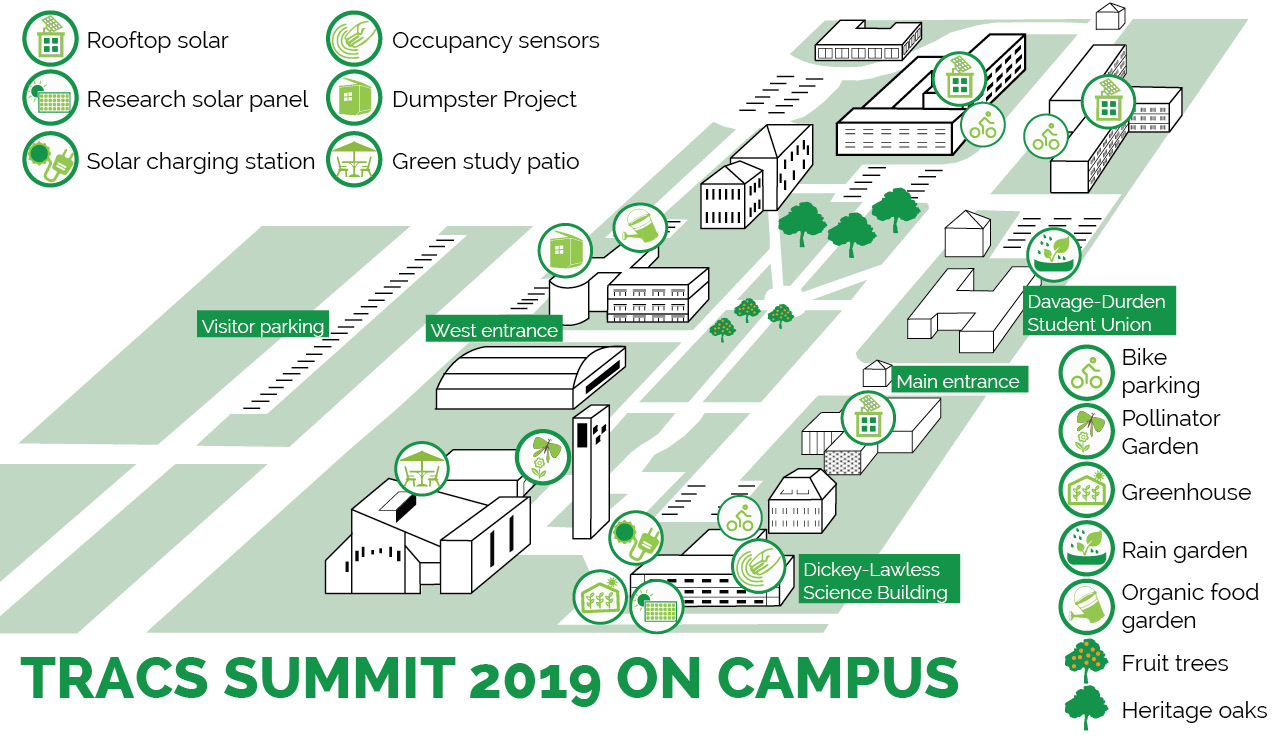 Visitor parking is available in the HT lot on Chalmers Avenue (seen on map of conference locations). Parking is free; no permit is required. Ample street parking is also available around campus. The parking lot is accessed via Chalmers Avenue, not through campus. No parking is available on campus unless arranged prior with the Summit organizers. The campus west entrance is located directly across from the visitor parking.
Sign-in will take place in the Dickey-Lawless Natural Sciences Building, along with all conference presentations. Lunch, poster session, and evening reception will take place in the Davage-Durden Student Union.
Breakfast, lunch, light reception snacks, and dinner will be provided to registered participants on Day 1.
Keynote Speaker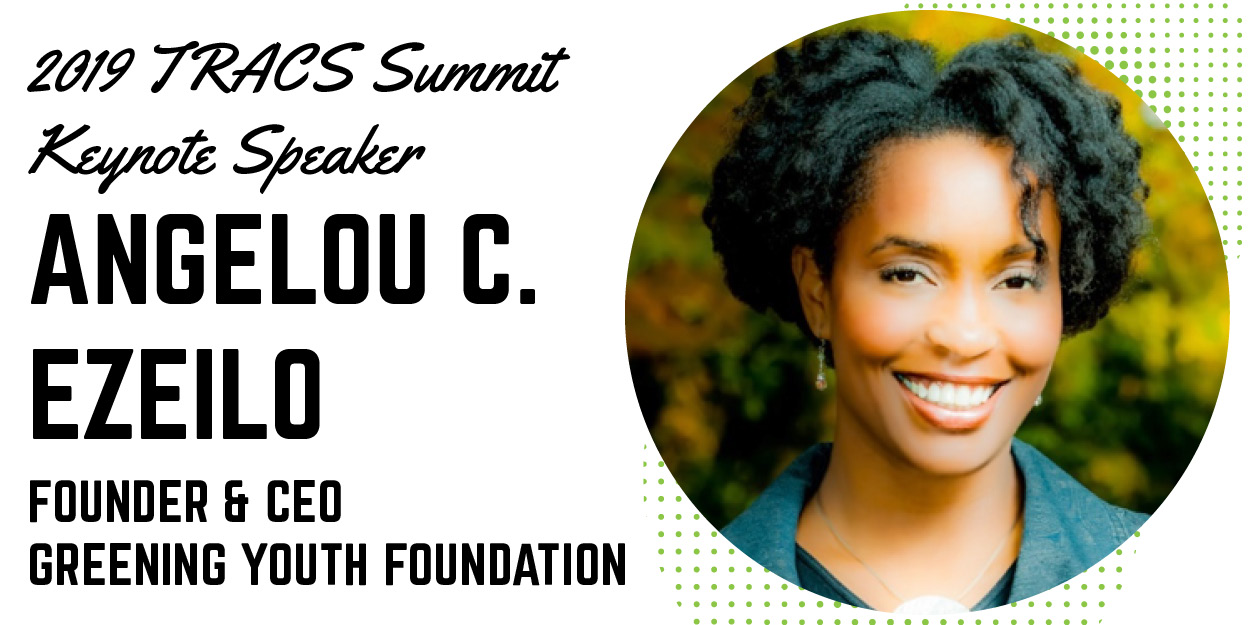 The Greening Youth Foundation's (GYF) mission is to work with diverse, underserved and underrepresented children, youth and young adults in an effort to develop and nurture enthusiastic and responsible environmental stewards. GYF's cultural based environmental education programing engages children from local communities and exposes them to healthy lifestyle choices in order to create an overall healthy community. GYF believes that youth and young adults from diverse backgrounds can greatly benefit from the career opportunities presented within the state and federal land management sectors. Accordingly, GYF continues to develop and strengthen partnerships with land management agencies to provide service and internship opportunities for youth and young adults thereby creating pathways to conservation careers.
Angelou Ezeilo is the Founder and CEO of GYF. She is a graduate of Spelman College, Georgia. She received her Juris Doctorate from the University of Florida, College of Law. After a brief stint of practicing law, it was through her work as a Legal Specialist for the New Jersey State Agriculture and Development Committee that Angelou embarked upon a career as an environmentalist. As a Project Manager for the Trust for Public Land (TPL), Angelou acquired land for preservation. While at TPL, Angelou realized the disconnect between the land that was being preserved and the education of people about that preservation—particularly as it related to our next generation. This was the impetus for the Greening Youth Foundation.
Learn more at gyfoundation.org

---
Tuesday, Feb. 19 - Summit Day 2

Morning yoga will take place at 7am in Jackson-Moody room 216. Mats will be provided. All other Day 2 Summit sessions will take place in Dickey-Lawless. Breakfast and snacks provided for registered participants on Day 2.
If not participating in Post-Conference Workshop, two options for Post-Conference Excursions have been arranged from 12:45-1:45pm. Summit attendees have the option of choosing either a bike or scooter tour free of charge to explore east Austin with a final destination at a group lunch spot.
Bike and scooter tours are being led by Ghisallo Cycling Initiative and Lime, respectively. Participants will be required to sign waivers.
---
Tuesday, Feb. 19 - 1-5pm

Free post-conference workshop on renewable energy planning and procurement
TRACS Higher Education Renewable Energy Committee (THEREC) is hosting a free post-conference "Renewable Energy Planning and Procurement" workshop on Tuesday, Feb. 19 from 1- 5 p.m. at Huston-Tillotson University. The workshop is open to any Texas higher education employee and to employees of any public or state agency. Get more information or register at www.dcccd.edu/REWorkshop
If you have questions, contact Georgeann Moss, chair of THEREC, at gemoss@dcccd.edu or 214-378-1823.
---


Lodging
1. SOLD OUT Hilton Garden Inn Austin Downtown/Convention Center
500 N Interstate 35, Austin, TX 78701
Rooms available: Doubles with 2 Queen Beds, group rate $159/night
Room block is full. Hotel may have regular availability, or please see other suggested local hotels below.

2. Guild East 6th at the Arnold
1621 E 6th St, Austin, TX 78702
The Guild is a boutique hotels located in a residential buildings -- offering 24/7 concierge services and the amenities of home. Virtual check-in and check-out.

Reservation information coming soon. Group Rate: $180/night
To make a reservation, please use this link.
Other Local Area Hotels
No room blocks are reserved at the following hotels, but they are conveniently located close to the Huston-Tillotson University campus if alternative arrangements are needed.

Super 8 by Wyndham Austin Downtown/Capitol Area

1201 North I-35 Austin, Texas 78702

Rates $75.60-$90/night

Native Hostel – boutique hostel with 4-bed and 6-bed dorms

807 E 4th St, Austin, TX 78702

$40/night (bunk) - $250/night (private room)

HK Austin

1807 East Cesar Chavez, Austin, Texas 78701

$138-$148/night private room; $56/night bed in shared room

La Quinta Inn Austin Downtown

300 East 11th St, Austin, TX 78701

$169/night and up

Hampton Inn & Suites Austin @ The University/Capitol

1701 Lavaca Street, Austin, Texas, 78701

$183/night and up

Hotel Indigo Austin Downtown - University

810 Red River Street, Austin, TX, US

$198/night and up

Hotel Eleven – boutique hotel with 14 rooms

1123 E. 11th Street

$209-$299/night

Heywood Austin – boutique hotel with 7 rooms

1609 E. Cesar Chavez St. Austin, TX 78702

$229-$289/night

Sheraton Austin Hotel at the Capital

701 East 11th Street,

Austin,

Texas

78701

USA

$276-$309/night
For more information and sponorship opportunities, contact Karen Magid (HT Director of Sustainability).