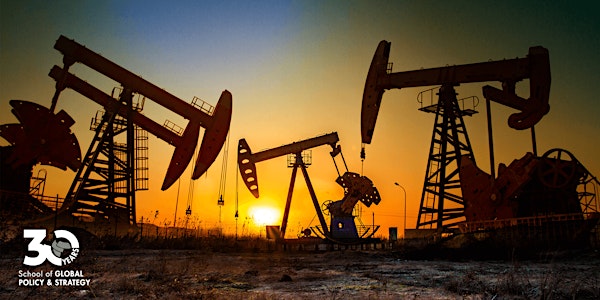 Tracking Mexico's Transformation: The Mexican Energy Sector
When and where
Location
Institute of the Americas Malamud Room 10111 North Torrey Pines Road San Diego, CA 92037
Description
The energy sector plays a critical role in Mexico's economy and development. The new administration must address salient challenges affecting the sector, such as the role of Pemex in the future of the country's energy security. The recent gasoline crisis underscores the importance of President Andrés Manuel López Obrador's (AMLO) proposed energy agenda. AMLO has stated he will push policies that modernize the state-owned oil company Pemex to address these challenges.
What tradeoffs will AMLO's administration face between investing government spending in energy infrastructure versus social programs? Is AMLO's energy plan the best strategy to assure Mexico's energy security? How will companies in the energy sector fare under this administration?
Join us on April 2 for a conversation with GPS Professor David Victor, Jeremy Martin, Vice President Energy & Sustainability at the Institute of the Americas, Enrique Hidalgo, president of ExxonMobil Ventures Mexico and Tania Ortiz Mena, CEO of IEnova, who will share their perspectives on the energy sector in Mexico, presenting their views on the policies proposed and implemented by AMLO's administration.
Cosponsored by the Institute of the Americas.
Location: Institute of the Americas Malamud Conference Room (directions and map). Closest parking will be at the Pangea Parking Structure (Pangea Drive at N. Torrey Pines Rd.) A parking permit is required and can be purchased at the pay stations.
Questions? Contact Arturo Chiquito.