Tracking Inventory in QuickBooks Desktop - From Purchase to Shipment

Thursday, March 1, 2018 from 11:00 AM to 12:30 PM (EST)
Event Details
This QuickBooks Inventory event is perfect if you:

Want to understand how to set up and use inventory correctly in QuickBooks Pro, Premier or Enterprise (QuickBooks Online inventory is not covered in this webinar)


Need to figure out why your current setup may be causing problems

Are confused by the differences between inventory parts, non-inventory parts, service items and other charges (assemblies, groups, lot/serial tracking, multi-location tracking, and barcoding will be covered in my separate advanced inventory webinar)


Are interested in learning more about the various inventory reports that QuickBooks provides to help you manage your inventory

Need to understand the limitations of tracking inventory in QuickBooks and when add-ons may be needed



This QuickBooks Inventory webinar will help you:
Boost your comfort level with all the options available to you within the QuickBooks items and inventory lists

Increase your confidence in working with QuickBooks inventory every day

Develop a much better understanding of proper (and correct!) ways to deal with inventory and understand all of the different terminology used within QuickBooks inventory
What you will learn...
This event features a live demonstration of the QuickBooks item list, inventory items, non-inventory items, and much more relating to inventory.

A detailed review of each field within the QuickBooks item master and what it does

A review of how the purchase order cycle works from order to receipt
How the flow of information works between quote, sales order, and invoice
Deep dives into the various inventory reports in QuickBooks to help you understand how they work
         IMPORTANT NOTE:
This webinar will NOT be covering the Advanced Inventory module found in QuickBooks Enterprise, anything to do with inventory assemblies, or the inventory module found in QuickBooks Online
More benefits of attending:

You'll hear minimal "accountant-speak". I'll do my best to explain these QuickBooks features in easy-to-understand ways.
Share in a great deal of knowledge, insight and experience with QuickBooks.  Doesn't matter if you are using the 2012 or 2018 versions. Knowledge and topics applies to Pro, Premier or Enterprise versions of QuickBooks. I have been working with QuickBooks and inventory since 1999. (see note below about Online and Mac versions of QuickBooks). In fact, I have been responsible for managing $4 million of inventory, so I know exactly what you are going through.

The ability to ask questions during the event. I will do my best to get them answered either during the event or afterwards.
A link of the webinar content will be sent to all attendees. You can review and study the webinar materials as much as you like for 30 days from the date of the event.
Even better...
You won't have to leave the office - just tap into your web browser, get connected, and soak up the QuickBooks inventory knowledge you've been looking for. My expert insight will help build your confidence with QuickBooks!
Just purchase your ticket to my webinar using the handy registration section above. If you have any questions, please use the contact link on the page and I'll respond as quickly as possible to them.
Want to attend but can't make the date?
No problem - register anyway!
Here's why...
The live webinar will be recorded and a link sent to all paid attendees to review the content for 30 days from the date of the event. You can replay any or all of the materials as much as you like during that period.


Your Satisfaction is Guaranteed!
If you are not satisfied with your learning experience during my webinar, simply drop me a line and request a refund. Your webinar fee will be refunded in full - no questions asked.

Special notes for this webinar:
This webinar is NOT designed for those using Online or Mac editions of QuickBooks

Internet and phone connection required to attend the webinar

All times shown are Eastern Time.

Refunds only given for cancellations 24 hours or more in advance of the event.
Organizer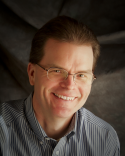 Scott has been helping businesses unlock the mysteries of QuickBooks, accounting, inventory, manufacturing/distribution and finance for over 35 years.
His easy-to-understand teaching style has helped hundreds of business owners, entrepreneurs, and bookkeepers gain clarity with QuickBooks, eliminate confusion, and be successful with their favorite software!
Some of Scott's credentials:
- Certified QuickBooks ProAdvisor
- Certified QuickBooks Enterprise ProAdvisor
- Certified in Integrated Resource Management (CIRM) from the American Production and Inventory Control Society (APICS)
- QuickBooks instructor in such venues as: Ohio Society of CPAs, Ohio Small Business Development Center, Lakeland Community College, Intuit Town Hall Meetings
- CPA
- Worked with QuickBooks software for 20+ years and in business finance and accounting for 35+ years.