Trackd Presents a night of live music
About this event
Night of live music with the following artists:
OTTO , Ocean, and TherryiJ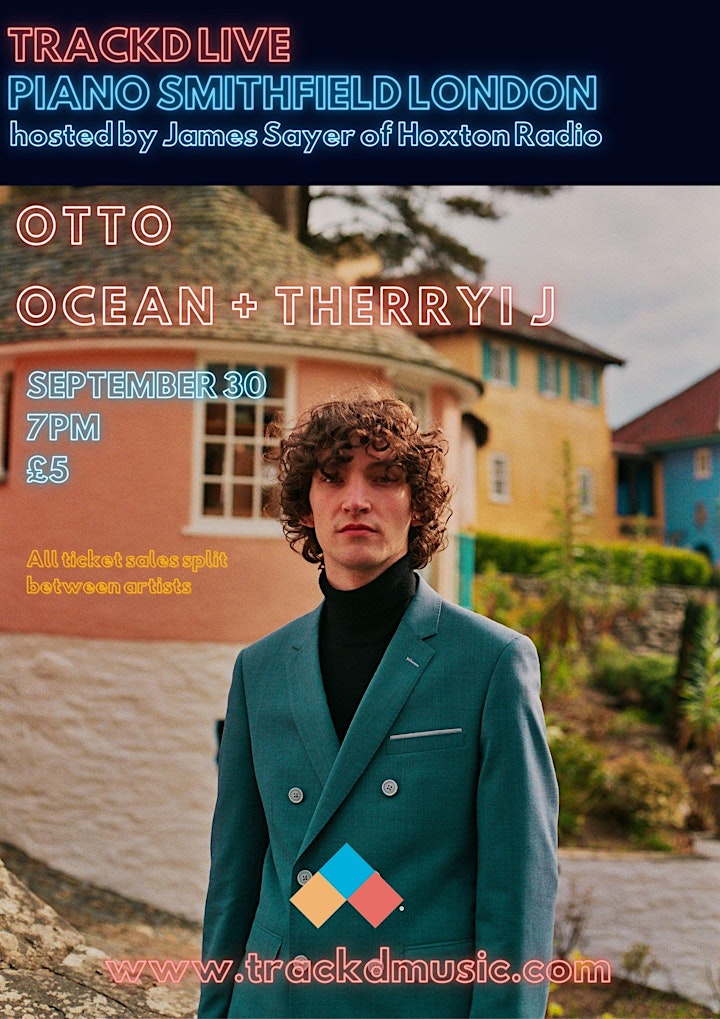 Organiser of Trackd Live (Hosted by James Sayer of Hoxton Radio)
Trident Cloud Limited is a company that has designed and developed Trackd. 
What is Trackd?
Trackd is the worlds first 8 Track ideas studio in your pocket. Songs start here.  With the app you can Create Music & Collaborate as easily as sending a text.  Trackd was created to remove the fuss from recording so the artists can focus on the most important thing - the song. We have built all the tools you need to discuss projects, write and record a great song with ease; swift multi-tracking nimble mixing, song notes, a metronome and more.  There is no setup needed - just hit record, and play.
It's Social
Tracked has already reached a global audience with users writing either by themselves or with others in as far away places as Sydney to Seattle City and Belize to Brighton. Trackd launched the iOS version first because most artists (and aspiring artists) are on iOS already. Android is coming this year. There are over 250,000 active users to date.
A Little Bit of Rock n Roll History Behind Trackd
1968, the brothers Norman and Barry Sheffield opened the worlds first 8 Track Studio in London - Trident Studios. Trident was the pinnacle of great technology and artists like The Beatles, David Bowie and Queen created amazing work there. Norman Sheffield discovered and signed Queen and Russell Sheffield Trackd's CEO is Norman's Son.