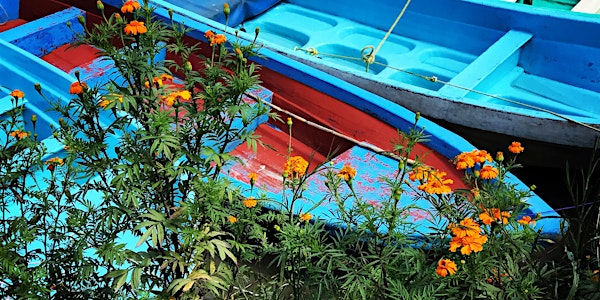 Tracing the Journey to Wholeness with Melinda Rothouse, Ph.D.
This nine-week, workshop-based class will explore the Jungian / depth psychological journey of creativity and individuation.
Refund Policy
Contact the organizer to request a refund.
Eventbrite's fee is nonrefundable.
About this event
Nine-week class: Sundays from 4:00-6:00 pm, July 18-September 19, 2021 (excluding Labor Day weekend - Sept. 5th).
"The act of consciousness is central; otherwise we are overrun by the complexes. The hero in each of us is required to answer the call of individuation. We must turn away from the cacophony of the outerworld to hear the inner voice. When we can dare to live its promptings, then we achieve personhood. We may become strangers to those who thought they knew us, but at least we are no longer strangers to ourselves."
― James Hollis, Jungian Psychoanalyst and Author
This experiential, workshop-based class, presented over a series of nine weeks, will explore the Jungian and depth psychological journey of individuation. According to Carl Jung, individuation is the process of becoming a separate, whole self that each of us experiences during the course of our lives, as we move through the stages of child and adult development. It involves incorporating unconscious material into consciousness and integrating the various strands of our being in a process of discovery and self-realization.
Drawing inspiration from Jungian psychoanalyst and writer Clarissa Pinkola Estes's book Women Who Run with the Wolves, participants will trace their own journeys of individuation with the help of Estes' chapter "La Selva Subteranea: Initiation in the Underground Forest." Each week we will read and discuss a section of the chapter, with time allotted for individual reflection, journaling, and creative expression as well as dialogue and discovery. Melinda will act as coach and facilitator of this journey.
About the Presenter
Melinda is a professional creativity, leadership, and career coach, consultant, educator, and facilitator based in Austin, Texas. She holds a Ph.D. in Psychology with a Specialization in Creativity Studies from Saybrook University, as well as Master's degrees in religious studies and performance studies. Her doctoral research focused on using on mindfulness and contemplative arts to facilitate creativity and collaboration among groups and organizations. She the founder of Austin Writing Coach and co-founder of Syncreate, which offers creativity coaching, consulting, workshops, and retreats designed to enhance creativity in life and work, and to foster communication, collaboration, and community. Melinda is the author of A Mindful Approach to Team Creativity and Collaboration in Organizations: Creating a Culture of Innovation, published in 2020 by Palgrave Macmillan as part of the Palgrave Studies in Creativity and innovation in Organizations book series. She is also a longtime meditation practitioner and mindfulness educator, and leads contemplative arts and photography workshops and retreats both in the U.S. and internationally.