Tracing Neutrinos Through the Cosmos: 2018 Westbrook Free Lectureship
Description
Join us for our 2018 Westbrook Lecture:
Tracing Neutrinos Through the Cosmos
by Dr. Naoko Kurahashi Neilson, Drexel University
Saturday, November 10, 2018. Museum opens at 1 p.m.; talk begins at 3 p.m.
Annual Member Reception follows the talk - free for members, $10 for guests.
The Universe has been studied using light since the dawn of astronomy, when starlight captured the human eye. However, a different kind of telescope located at the geographic South Pole observes the Universe in a unique way: in high-energy neutrinos. Naoko Kurahashi Neilson, assistant professor of physics at Drexel University, is part of the global IceCube experiment. In July 2018, IceCube made international news when scientists announced that they had traced a neutrino's likely origins for the first time--to a blazar almost 4 billion light-years away. This talk will explain what these extreme neutrinos are, the extreme astrophysics we study using them, at extreme energies, and why the IceCube lab is in such an extreme location.
The Wagner's museum will be open from 1 p.m. until the talk begins at 3 p.m. Our Annual Member Reception will take place after the talk with wine, beer, and refreshments in the museum. The reception is free for members, $10 for guests. We strongly encourage you to RSVP separately for the member reception by calling Alison Hansen-Decelles, Development Manager, at 215-763-6529 x11.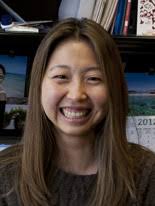 About the Speaker:
Naoko Kurahashi Neilson is an assistant professor of physics at Drexel University. She has published over 100 peer-reviewed articles, including in Science, in the field of neutrino astroparticle physics. She currently works on the IceCube experiment, the world's largest neutrino detector buried deep in the glacial ice at the geographic South Pole. She has been interviewed by many media outlets such as NPR and BBC radio on her travel to the South Pole and on exciting science results announced by IceCube in recent years. Portrait photograph courtesy of Drexel University.
Image: The IceCube lab in 2017, Martin Wolf, IceCube/NSF.
---
About the Annual Westbrook Lecture: Dr. Richard B. Westbrook, Trustee of the Wagner Free Institute of Science from 1884 until his death in 1899, established the Westbrook Free Lectureship as a means to encourage open discourse on scientific subjects, especially "disputed questions in science and theories of Evolution." Since 1912 when the series began, Westbrook lecturers have included some of the most distinguished scientists and scholars of the past 100 years, among them oceanographer Sylvia Earle, anthropologists Nina Jablonski and Margaret Mead, and educator John Dewey.
Organizer of Tracing Neutrinos Through the Cosmos: 2018 Westbrook Free Lectureship
Founded in 1855 in Philadelphia, the Wagner Free Institute of Science is dedicated to providing free public education in science. Its programs include free courses and lectures, field trips and lessons for children and museum tours for all ages.The evening science courses are the oldest program devoted to free adult education in the United States.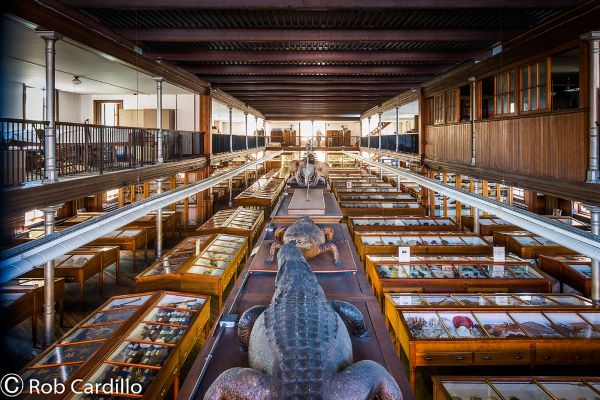 The Institute's Museum houses more than 100,000 natural history specimens, a collection begun by founder William Wagner in the early 19th century and expanded by the renowned scientist Jo
seph Leidy in the 1880s.Completed in 1865, the Wagner's National Historic Landmark building is essentially unchanged since the late 19th century and includes a Victorian exhibition hall filled with fossils, shells, minerals and mounted animal skeletons and skins displayed in original wood and glass cabinets. The Museum is typically open to visitors Tuesdays - Fridays, 9 AM to 4 PM but is currently closed because of COVID-19. In the meantime, we hope you'll join us online!