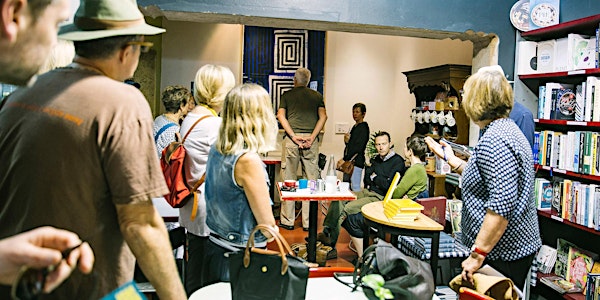 TRACE 11am Laid Back Lunchers Tour
When and where
Location
4AAA Kurilpa Kiosk 155 Boundary Street West End, QLD 4101 Australia
Description
There will be two guided walking tours of the exhibition on each Saturday of the show (10, 17, & 24 August). One tour starts at 9 am and the other at 11 am. Please check the time and date of your tour carefully before booking your ticket.
Please arrive 10-15 minutes before the tour starts to check-in. The tours will depart promptly and we wouldn't want anyone to miss out.
Due to the size of some of the shops and depending on how busy they are at the time, the whole tour group may not be able to enter a shop all at once or at that point in time. We encourage you to come back to any businesses and use the TRACE Tracker or brochures for an individual experience.
We strongly advise you to bring a hat and some water and apply sunscreen and can't wait to take you on a TRACE 2019 walking tour.