About this Event
Doors 7pm
Show 8pm
$12 Adv
$15 Day Of
Our bio
Every story begins somewhere. Ours began in the mountains of Flagstaff, Arizona. We were originally a group of strangers who found each other through a deep love for music& story telling. Over the years we have become a family, writing not just our music together, but our lives. Our sights are set on being students of story with one another and loving people through our craft. Through our music, we explore the questions that haunt us, the pain that marks us, and the hope that redefines everything for us. We invite you into the conversation, build withus, find your place at the table.
About our new album ­ "Grey Fidelity"
The grey inconclusive nature of life felt paralyzing at times this year. In the midst of liminal spaces, fidelity was a reoccurring hope where there weren't conclusions. And though we often operated out of a grey area of knowledge, it became an ongoing observation that fidelity to hope seemed more important than having answers. Fidelity toour marriages seemed more important than being right or getting our way. Fidelity to vulnerability seemed more important than protecting ourselves from the inevitable pain of community. Fidelity to social justice and human rights seemed more important than protecting our image or privilege.
Our hope for these songs is to invite you not into certainty, but into devotion to hope. A place we tried to operate in despite not being able to know or see the full outcome of that devotion.
These are the poems of our year of "Grey Fidelity".
http://www.towrsmusic.com/
https://www.facebook.com/towrsmusic
https://twitter.com/towrsmusic­
https://instagram.com/towrsmusic/
http://www.bandsintown.com/Tow'rs
https://open.spotify.com/artist/3LcpRDABINyBTa4V1s9Hql
B.R. Lively
Eager to trade a rooted, restless life at home for new horizons, indie-folk songwriter B.R. Lively decided to hit the road in the summer of 2016…for good. Leaving town in a renovated 1991 Winnebago named Joanie, he began making his way across the country.
_
It was a new way of life — a whirlwind of blue skies, campsites, national parks, state routes, driveways, and mile markers, with new landscapes flashing by the windshield at highway speed. Lively felt transfixed, transformed, inspired. He'd literally unplugged himself from his world back home, now living in a cozy, wood-paneled vehicle equipped with solar paneled electricity. Along the way, he finished writing songs for his first solo album, Into the Blue.
_
Released on October 6th, 2017, Into the Blue is a cinematic record rooted in folk music, Southern Gothic soul, and the therapeutic rush of the open road. There are sweeping string arrangements, folk anthems, Motown-inspired rhythms, Nick Drake-worthy acoustic guitars, and slow, stripped-down ballads. At the center of the mix is Lively himself: a self-taught singer and multi-instrumentalist who isn't afraid to shine a light on the lessons learned during his physical and spiritual journey.
_
It started with a shatter. Cracks spread and splintered, heartbreak crumbling the hardened walls of ego. Absent this learned protection, Lively's sense of self dissipated. Rather than empty, this left him feeling open, buoyant, as though his insides had been cleared of long-standing debris. With openness came expansion. His heart, mind, entire consciousness seemed to have been awaiting room to grow and his still-tender soul proved fertile. This album chronicles that journey; it is an awakening and an invitation. It marks a distinct and conscious shift from Lively's previous projects. No longer is he simply concerned with playing an instrument, Lively is learning to become one.
_
Lively launched his career as a teenager in Dallas, Texas, cutting his teeth with a string of club gigs in Deep Ellum. He headed east after graduation, settling in Athens, GA, to attend college and broaden his horizons. Several years later, Into the Blue finds him returning (briefly) to central Texas, where he recorded the album's 11 songs alongside producer Gordy Quist (the frontman of Texas' own Band of the Heathens), longtime friend Thomas Avery (who wrote the album's lush string arrangements), and Band of Heathens members Scott Davis and Richard Millsap. The most electric, nuanced project of his career, Into the Blue turns Lively's experiences — both at home and on the road — into what he calls a "sonic journey of spirit."
_
"That first year on the road was a time of immense self-discovery," says Lively. "I've been focused on practicing a more conscious way to live in this world with awareness, integrity, and respect for other people, myself, and the Earth. Suffering can be a catalyst for change, and for me, getting my heart broken gave me the opportunity to deepen the relationship with myself and explore the openness of a renewed and transformed mind within my music and my life."
_
Tracks like "Oh These Eyes," "Lonesome," and "Minute by Minute" are inspired by the breakup itself, while "Summertime Sky," "Free Of," and "Are We in it For the Gold?" find Lively making perceptions about the world at large. The result is an album that's both intimately personal and widely universal. Released independently, Into the Blue marks a new chapter in a story that's still unfolding, offering up melodic plot twists, sympathetic characters, and a narrator who doubles as one of the folk scene's most promising up-and-comers.
_
Lively lives on the road, traveling the country, to share what is his most pure, heartfelt creation to date. He attempts, through his music and lifestyle, to connect not with our surface selves, but with our often silenced and forgotten souls.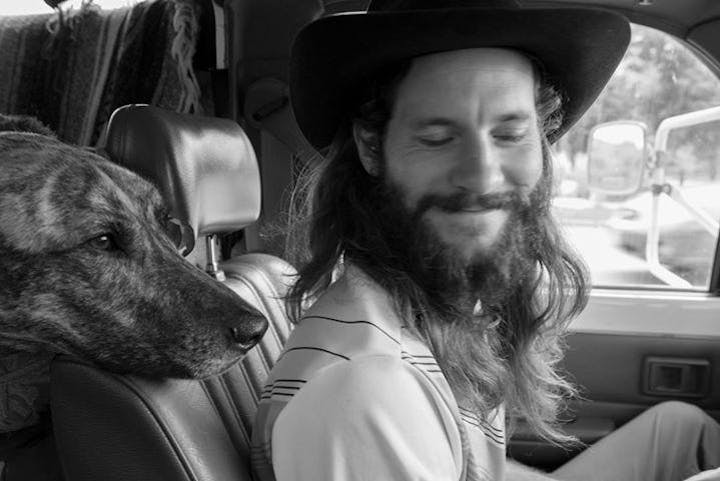 Performers
Date and Time
Location
Refund Policy