A special Women's History Month play reading series that addresses the challenges faced by women from the 18th century to today.
About this event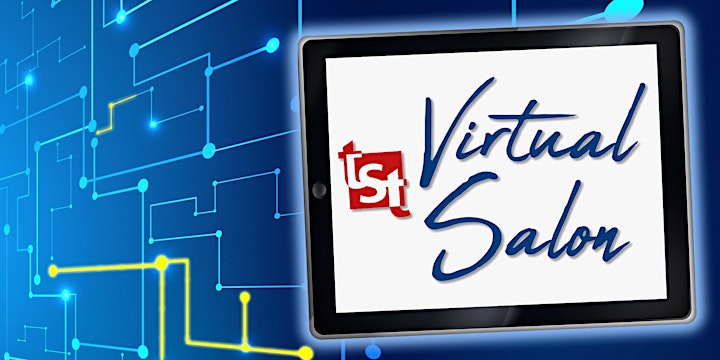 Towne Street Theatre (TST) presents HERstory, a play reading series for Women's History Month that celebrates and reveals the often overlooked experiences of diverse women throughout American history. During the live online reading of five original short plays, audiences are immersed in women's lived experiences during some of our nation's most controversial times. The Chinese Exclusion Act of 1923, Thomas Jefferson's relationship with 14-year old slave Sally Hemings, and current day unrest over centuries-old racial inequality are some themes that are examined in HERstory. The show does not shy away from difficult topics, and audience members will leave pondering how they can make a positive difference in the lives of women and girls today.
ABOUT THE HERstory PLAYS
1913 by Madeline Puccioni
What if suffragist leader Alice Paul had listened to Mary Overton and Ida B. Wells and included "colored women" in the historic Women's Parade of 1913?
Director: Nancy Cheryll Davis
Cast: Samantha Clay, Starina Johnson, Valaira Sa-Ra, Michele Tannen
Empress, Written and Performed by Tiffany Oglesby
During quarantine, a woman becomes reacquainted with herself and enjoys who she's become.
Director: Nancy Cheryll Davis
Expression of Regret by Christine Toy Johnson
Three Chinese American women wonder if the end of the Chinese Exclusion Act and the U.S. government's apology for it will make it easier to breathe.
Director: Alice Tuan
Cast: Debbie Fan Nancy Ma Lee Chen Norman
Happy Tuesday by Carmelita Maldonado
During Tia Sylvia's weekly visit with her niece Christina, secrets are revealed that will change the family forever.
Director: Carmelita Maldonado
Cast: Jacqueline Castaneda, Sylvia L. Chavez, Maricella Ibarra
Harlem by Jordan R.Young
Ruby offers an erotic guided tour of her neighborhood—or a how-to lesson in the art of making love to a woman of color.
Director: Nancy Cheryll Davis
Cast: Ella Turenne
Partner of by Rachel Carnes
In 1787 Monticello, Virginia, 14-year-old Sally Hemings is made ready by her mother and the ghost of her grandmother to accompany Thomas Jefferson, 30 years her senior, to Paris.
Director: Nancy Renee 
Cast:Teressa Taylor, Veronica Thompson, Shannon Foster
Produced by:
Nancy Cheryll Davis, Nancy Renee, Teressa Thompson, Veronica Thompson, Kristina Roth, Maimouna Camara
Organizer of Towne Street Theatre Presents: HERstory | Celebrating Women's History Month
Towne Street Theatre,L.A.'s Premiere African American Theatre Company,was founded in 1993 with a mission to produce and develop original works reflective of the African American experience. Towne Street continues to be an oasis for creativity and imagination; a theatre that helps to bridge the cultural divide by bringing artists and audiences of all colors and ethnicities together.
Contact Information Below:

 213•712•6944