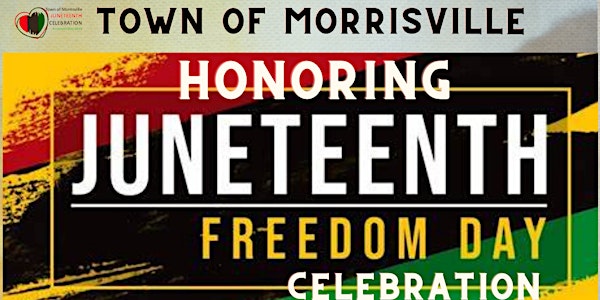 Town of Morrisville Juneteenth Celebration Event
The Town of Morrisville is thrilled to announce its annual Juneteenth Event on Saturday, June 10, 2023 - 11AM to 3PM Come Celebrate With Us!
By Town of Morrisville (Barron & Katrina Damon)
Date and time
Saturday, June 10 · 11am - 3pm EDT
Location
Cedar Fork Community Center 1050 Town Hall Drive ## B Morrisville, NC 27560
Agenda
11:00 AM - 11:45 AM
Town of Morrisville Juneteenth OPENING CEREMONY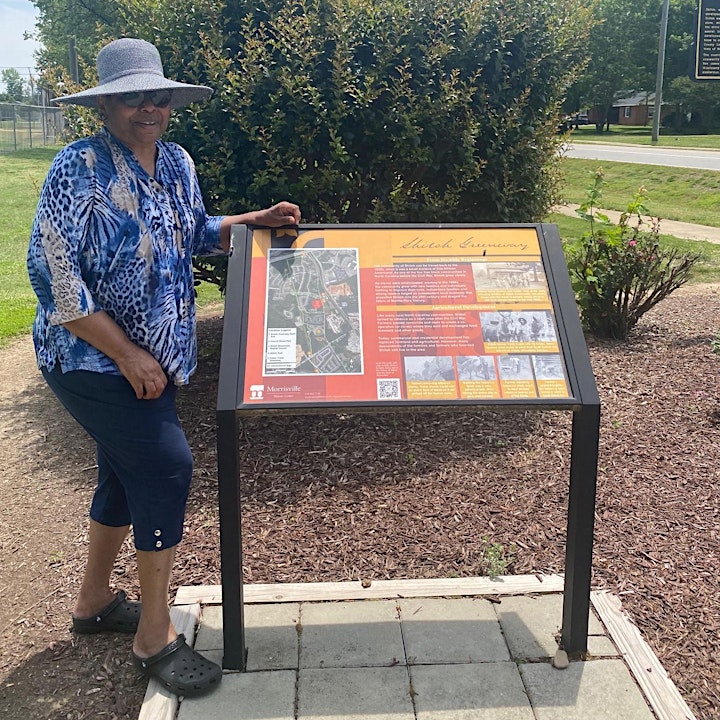 Katrina Damon
---
Come early and help to celebrate the Opening of the Town of Morrisville's Juneteenth! Be informed, encouraged and inspired as the community joins together in unity to Honor, Celebrate and Educate - F...

About this event
The Town of Morrisville is thrilled to announce its annual Juneteenth event celebration on June 10, 2023, from 11AM to 3PM. The event, which commemorates the emancipation of enslaved African Americans in the United States, will take place at Cedar Fork Community Center, 1050B Town Hall Drive, in Morrisville
Juneteenth, also known as Freedom Day or Emancipation Day, marks the day in 1865 when Union General Gordon Granger arrived in Galveston, Texas, and announced that all enslaved people were free, two and a half years after President Abraham Lincoln's Emancipation Proclamation. Juneteenth has since become a national holiday and a symbolic day to honor the resilience, strength, and achievements of Black Americans throughout history.
The event will feature a wide range of activities and entertainment, including signature presentations by the US Colored Troops, live music performances, art exhibitions, food vendors, cultural displays, a kid's corner, and health & wellness awareness booths, featuring Shepherd's Care Medical Clinic,the energetic Zumba Camp and more. There will also be opportunities to learn about the history and significance of Juneteenth through educational exhibits and presentations. We expect to attract a diverse audience of all ages, including families, community leaders, and local dignitaries.
The event is open to everyone. Bring the whole family and enjoy a day of fun-filled activities, including games, arts and crafts, face painting, and more. Families are also encouraged to bring their friends, and neighbors to join in the festivities. The Town of Morrisville Juneteenth Committee also invites local businesses, community groups, and organizations to participate in the event and showcase their products, services, and initiatives.