Town Hall Meeting for the Dawes Centre for Future Crime at UCL
Description
The Dawes Centre for Future Crime at UCL has been set up following a £3.7m grant from the Dawes Trust. The centre has extensive funding available (including PhD and cross-disciplinary project funding) over the next five to ten years to develop application-focussed research designed to meet the challenges of the changing nature of crime.
Professor Shane Johnson, Director of the centre, and Professor Richard Wortley, Director of the UCL Jill Dando Institute of Security and Crime Science, would like to invite the UCL community to attend a Town Hall meeting to launch the centre, discuss its vision and strategy, and how the funding may be accessed.
In a very real sense 'crimes of the future' are an emergent property of the advance of civilisation. It is not a question of if new criminal opportunities will be exploited, but when and how. The Dawes Centre for Future Crime aims to address these questions directly, to both forecast the nature and spread of such crimes, and propose methods for tackling them effectively before they become established.
Programme
13:00 Sandwich lunch served for all those attending
13:45 Introduction, Professor Richard Wortley, Director, UCL Jill Dando Institute
13:50 Welcome address, Prof Nigel Titchener-Hooker, Dean of Engineering
14:00 "The crimes they are a changing", Prof Ken Pease, UCL Jill Dando Institute

14:15 Vision and opportunities of the Dawes Centre, Prof Shane Johnson, Director of the Centre

14:30 "The Search for Emerging Technologies: the centre's first project", Prof Paul Ekblom, UCL Jill Dando Institute
14:45 Panel discussion with discussants from wider UCL community, chaired by Prof Gloria Laycock, UCL Jill
Dando Institute

15:30 Q&A
15:45 Close
This event is free to attend, but you need to register.
____________________________________________________________________________________________
Speaker profiles
Professor Shane D Johnson
Director of the Dawes Centre for Future Crime at UCL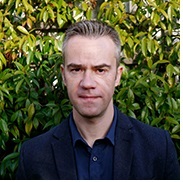 Professor Shane D Johnson is Director of the Dawes Centre for Future Crime at UCL. He has published more than 120 papers and book chapters on urban crime problems, extreme events (e.g. insurgent activity and civil violence), event forecasting, and the design against crime. He actively works with the police and other agencies and sits on the Home Office Scientific Advisory Council.
Professor Kenneth Pease OBE

Ken Pease OBE is a Chartered Forensic Psychologist and former Professor of Criminology at Manchester University. He has published on a wide range of crime topics and since 1979 has from time to time written about possible crime futures.
Professor Paul Ekblom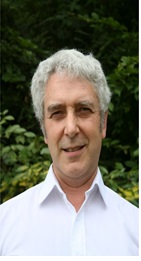 Paul Ekblom is visiting professor at Department of Security & Crime Science UCL. Previously Professor of Design Against Crime at University of the Arts London and Home Office researcher, his interests include horizon-scanning, crime, design and technology, and co-evolutionary arms races applied to crime and terrorism.
Professor Nigel Titchener-Hooker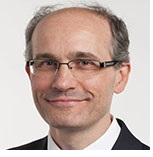 Nigel Titchener-Hooker is Executive Dean of the UCL Faculty of Engineering Sciences. He leads the EPSRC Centre for Innovative Manufacture in Emergent Macromolecular Therapies. He was elected a Fellow of the Royal Academy of Engineering in 2008 in recognition of his pioneering work on biopharmaceuticals manufacturing and was awarded the Donal Medal for contributions to Biochemical Engineering.