A key entry point of the client-consultant relationship is the RFP -- or request for proposal. Come share your wishes and perspectives!
About this event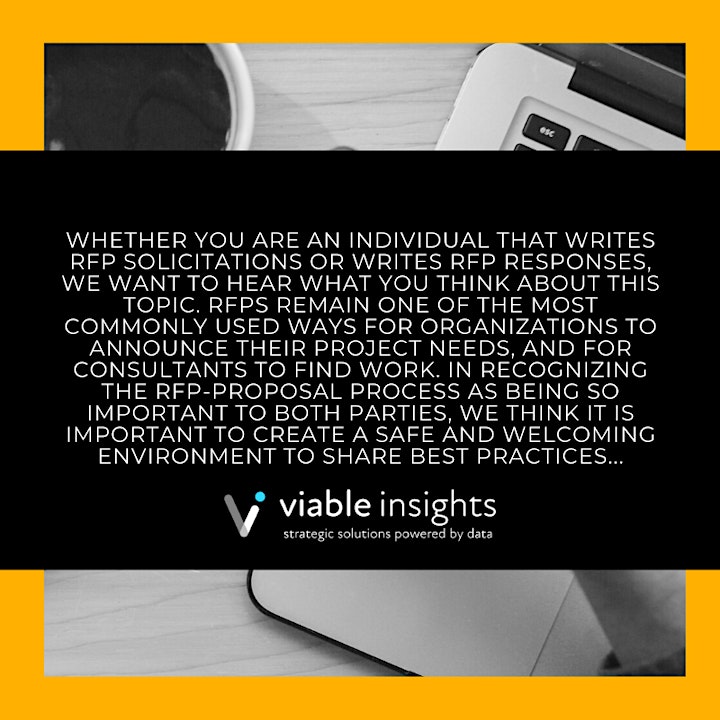 You'll learn…
The perspectives and struggles of those that prepare RFPs and those that respond to them--including expectations that each party has of the other
About resources (human or otherwise) that can help you make the RFP-Proposal experience more effective
Whether you are an individual that writes RFP solicitations or writes RFP responses, we want to hear what you think about this topic. RFPs remain one of the most commonly used ways for organizations to announce their project needs, and for consultants to find work. In recognizing the RFP-Proposal process as being so important to both parties, we think it is important to create a safe and welcoming environment to share best practices, pitfalls, and a "wish list" of sorts that would--if executed--make the entire experience a smoother one.
Be sure to read the full post and participate in the survey prior to the event -- click here to participate!