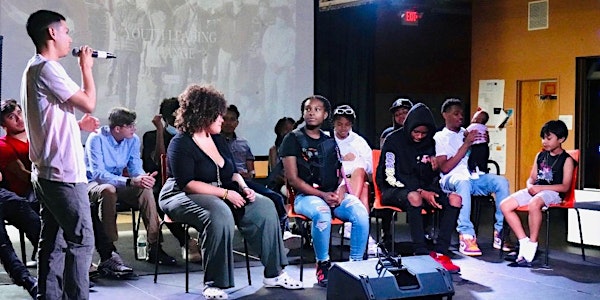 Town Hall: Elevating Youth Voices to Redesign Middle School
Join us for a town hall elevating the voices of youth and their findings on the potential for redesigned student-centered middle school.
When and where
Location
High School for Recording Arts 1166 University Avenue West Saint Paul, MN 55104
About this event
20,000 Minnesota youth (ages 10-17) are arrested annually. Many more will be arrested over their teen years, and a huge share of all under-resourced youth encounter disciplinary systems in and beyond school. Youth input and other evidence suggest that the design of most schools contributes to youth disconnection as early as middle school. Yet the ideas, experiences, and leadership of youth closest to this challenge are not engaged in efforts to solve it!
That changes this year through the youth-led work of Bridgemakers, a Twin Cities organization that amplifies the voice and mentors the leadership of under-resourced youth to bridge America's toughest gaps. Led by two young leaders with community leadership and past justice involvement, the initiative is supported by the Center for Policy Design, Wilder Research, Youthprise, the City of Minneapolis Office of Violence Prevention and the Aspen Institute.
Come join us on Tuesday, September 27, 2022 from 4 pm to 7 pm for a public, televised Town Meeting to spotlight the project as a comprehensive case study, including project findings, recommendations, and youth-produced video documentary, celebrate the leadership demonstrated, and build momentum for the work ahead to expand personalized middle schooling.
This will be held at the High School for Recording Arts, 1166 University Ave. Saint Paul, MN 5510; refreshments will be provided.
Questions? Please contact:
Dr. Justin Pinn, justin@bridgemakersmn.org
Jose Perez, jose@bridgemakersmn.org
DJ Brooks, dj@bridgemakersmn.org