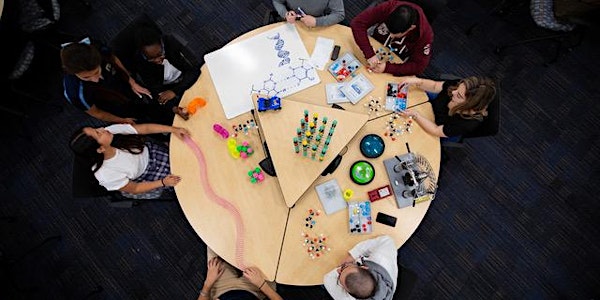 TOWN HALL: Advancing STEM Equity Through Research-Based Education Practices
Virtual Town Hall from the National Academies of Sciences, Engineering, and Medicine in partnership with Florida International University.
About this event
View event page: https://www.nationalacademies.org/event/08-05-2020/florida-international-university-virtual-town-hall-advancing-stem-equity-through-research-based-education-practices
The National Academies of Sciences, Engineering, and Medicine (NASEM) and Florida International University (FIU) invite you to join a virtual town hall to hear from FIU on how they are merging STEM education research and practice to instantiate the community change and institutional transformations necessary to establish equity for underrepresented students in STEM. FIU leadership, faculty, and students will engage in conversations on how STEM education research can critically inform equity-centered practices, and how FIU is implementing practices that promote academic success and strengthen STEM identity among underrepresented students.
This event is part of a series of town halls that NASEM is conducting in collaboration with MSIs to (1) promote the findings of a 2018 National Academies report (https://www.nap.edu/catalog/25257/minority-serving-institutions-americas-underutilized-resource-for-strengthening-the-stem), (2) hear from MSIs on how they are working to advance STEM workforce preparation, education, and research capacity, and (3) foster new discussions and solutions around these issues.
This event is supported by the Department of Defense HBCU/MI Program and the ECMC Foundation.
Live closed captioning will be provided during the webcast event.

Disclaimer:
This registration information is being collected via Eventbrite. Eventbrite is not affiliated in any way with, or endorsed by, the National Academies of Sciences, Engineering, and Medicine, and your submission via the Eventbrite website is subject to Eventbrite's privacy and terms of use.