Description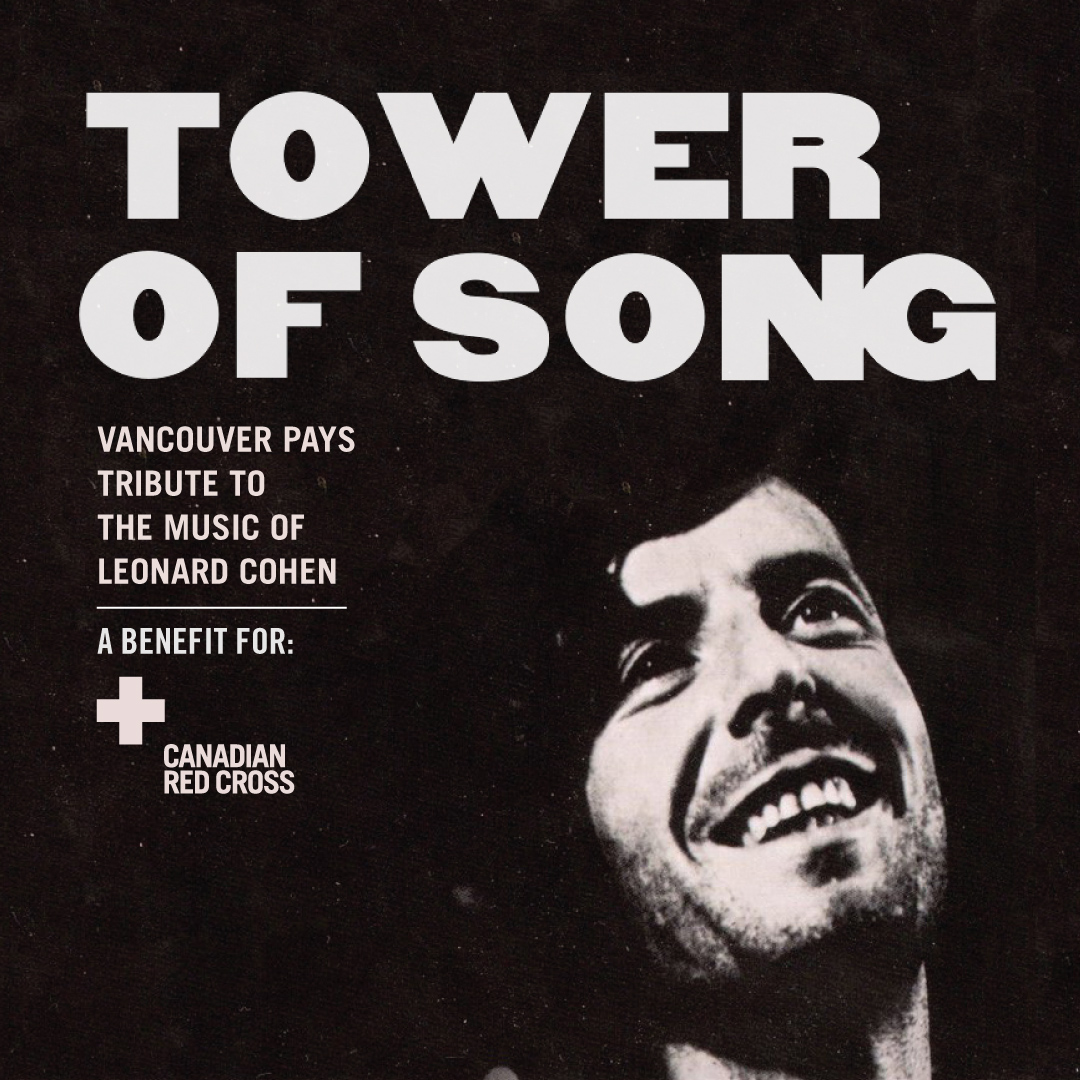 On November 7th 2016, our country lost icon, songwriter, poet and novelist Leonard Cohen.
Over a musical career that spanned nearly five decades, Mr. Cohen wrote songs that addressed — in spare language that could be both oblique and telling — themes of love and faith, despair and exaltation, solitude and connection, war and politics.
On December 22nd, the Vancouver Music community is coming together once again at The Fox Cabaret to celebrate the man and his music.
• • • Featuring performances from • • •
Nicholas Krgovich
Sam Lynch
Rodney DeCroo
Wallgrin
jo passed
SAVVIE
Michael & the Slumberland Band
Jesse Gotfrit
Colleen Rennison
Kevin House
Advanced tickets are $12 with proceeds donated to one of Mr Cohen's favourite charities, the Canadian Red Cross.
http://www.redcross.ca/