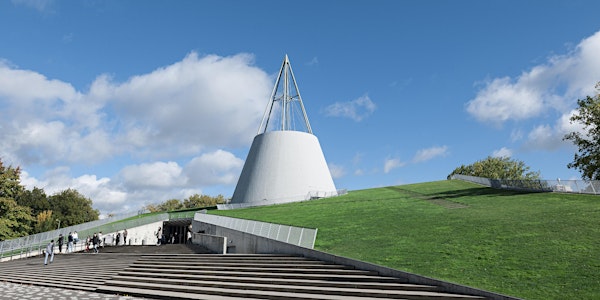 Towards cultural change in data management - data stewardship in practice
When and where
Location
TU Delft Bouwcampus Van der Burghweg 1 Building 26 A 2628 CS Delft Netherlands
Description
- How to achieve cultural change in research data management?
- Why is good data stewardship important?
- Why do we care and why should researchers care?
During this event, we will explore these issues. First, Danny Kingsley from the University of Cambridge will speak about research integrity and research reproducibility as the drivers for better data stewardship practices. This will be followed by case studies from TU Delft and from other organisations about the practical implementation of data stewardship. Subsequently, participants will be invited to take part in smaller focus groups and workshops on the topic. Finally, Kim Huijpen from the Association of Universities in the Netherlands (VSNU) will speak about rewarding researchers for doing quality research.
Who should come?
Research support staff caring about embedding good data management practices
Researchers interested in hearing about the benefits of good data management
Senior administrative staff
Funders and policy makers
Anyone willing to contribute to the discussion about cultural change in data management
What are the goals?
Exchange practice in embedding data stewardship across institutions
Inspire each other about what works well
Learn from national and international experts about the drivers behind good data stewardship agenda
Programme
09.30 - 10.00: Registrations and coffee


10.00 - 10.10: Opening remarks by Alastair Dunning

10.10 - 10.55: Keynote speech by Dr Danny Kingsley from the University of Cambridge: The 'end of the expert': why science needs to be above criticism

10.55 - 11.05: Vision for Data Stewardship at TU Delft by Marta Teperek


11.05 - 11.30: Coffee break


11.30 - 12.30: Case studies - Data Stewardship at TU Delft


12.30 - 13.15: Lunch break + signing up for interactive sessions


13:15 - 13:30: Maximizing flexibility and cooperation: Governance of Data stewardship at Utrecht University by Martine Pronk, Utrecht University Library
13:30 - 13:45 Institutional data stewardship changes the RDM landscape: experiences from the Radboud University, Inge

Slouwerhof, Radboud University Library

13:45 - 14:00 Research Data Management at Stockholm University by 'piecemeal social engineering' by Joakim Philipson, Stockholm University Library
14:00-14:10 Q&A
14.15 - 15.15: Parallel interactive sessions
---
Travel and accommodation
Directions and a list of hotels for which we secured a discount or special price.
---
Keynote speeches
Dr Danny Kingsley: The 'end of the expert': why science needs to be above criticism
Abstract: In 1942, Robert Merton wrote that "Incipient and actual attacks upon the integrity of science" meant that science needed to "restate its objectives, seek out its rationale". Some 77 years later we are similarly in an environment where "the people of this country have had enough of experts". It is essential that science is able to withstand rigorous scrutiny to avoid being dismissed, pilloried or ignored. Transparency and reproducibility in the scientific process is a mechanism to meet this challenge and good research data management is a fundamental factor in this.
Bio: Dr Danny Kingsley is the Deputy Director, Scholarly Communication and Research Services at Cambridge University Library. Her role has responsibility for managing funder mandates for open access and research data management. This includes working closely with colleagues within the University, the UK and internationally to ensure good policy development and implementation.
Danny sits on several committees and editorial boards and regularly publishes blogs and research papers and is invited to speak at conferences. Before moving to the UK she established the Australasian Open Access Strategy Group. This followed on from working for four years as the Manager of Scholarly Communication at the Australian National University, a natural extension of her 2008 PhD into the range of ways different disciplines engage with open access. She has worked as a science communicator for 15 years, including two years with ABC Science Online as a journalist for News in Science.
Danny regularly edits and writes for the Unlocking Research blog and Tweets enthusiastically. Her ORCID profile lists some publications and many of her presentations are available.

---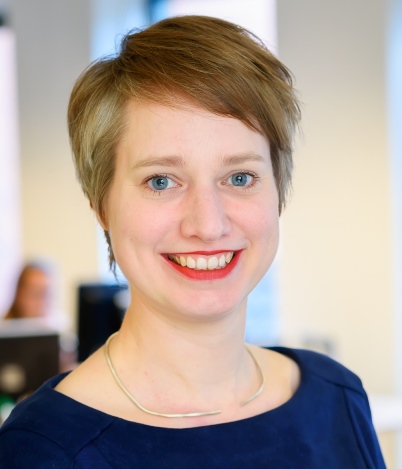 Kim Huijpen: Giving scientists more of the recognition they deserve
Abstract: Appreciating and rewarding scientists goes to the heart of the university. The current recognition and reward process has it's limitations. Education, societal impact, management competencies and Open Science could be valued more. This contribution will also focus on diversity in career paths and Team Science. Because these perspectives are crucial for a cultural change in the international science system.
Bio: Kim Huijpen works as a policy advisor at the VSNU. The VSNU – Association of universities in the Netherlands – comprises all fourteen Dutch research Universities and represents the universities towards the government, parliament, and governmental and civic organisations. Kim studied psychology at the University of Amsterdam and completed her studies with a Research Master's. Prior to joining the VSNU, she worked in various positions at Delft University of Technology. As a policy advisor at the Directorate of Strategic Development, she was -among other things - secretary of the university-wide integrity program.
At the VSNU, Kim Huijpen is primarily engaged in research policy. More specifically, she deals with quality assurance in academic research, research integrity and Open Science. Furthermore, she is project manager of the Recognition and Reward project that the VSNU started this year.
---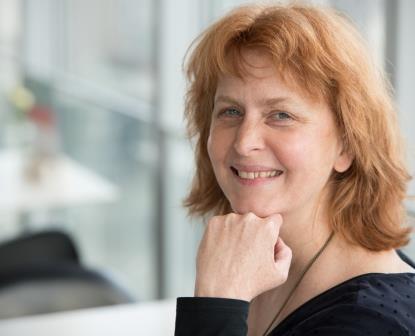 Ingeborg Verheul: Data Stewardship? Meet your peers!
Abstract: In 2017 UKB (the Network of University Libraries in The Netherlands) and LCRDM (National Coordination Point Research Data Management) started a series of Data Stewardship Networking Days. The aim is to provide a network for the people working in the new data professions. What is it and what are the benefits to participate in a network of peers at a national level?
Bio: Ingeborg Verheul coordinates the LCRDM @ SURF. She has a degree in Dutch languages and literature and book & library sciences and has worked in the cultural heritage sector for many years.
---
Note that this event is also part of an Erasmus exchange programme at TU Delft.