Description
RESERVATION WILL CLOSE at 16.00 on FRIDAY 2nd.
If not allowed to pre-register please come direclty on the event day and register on site.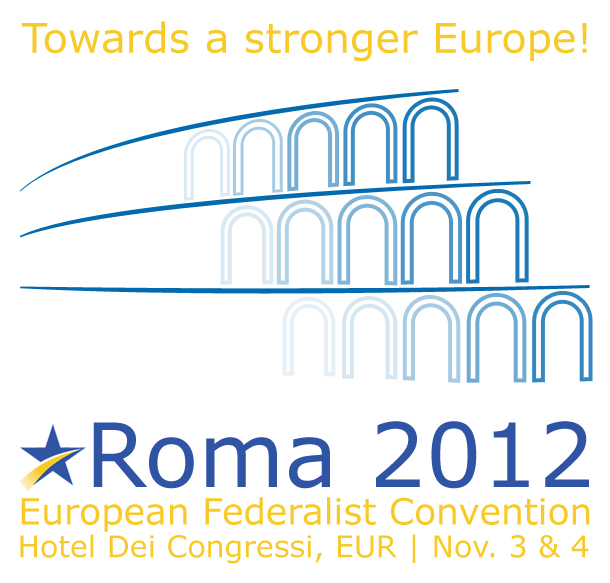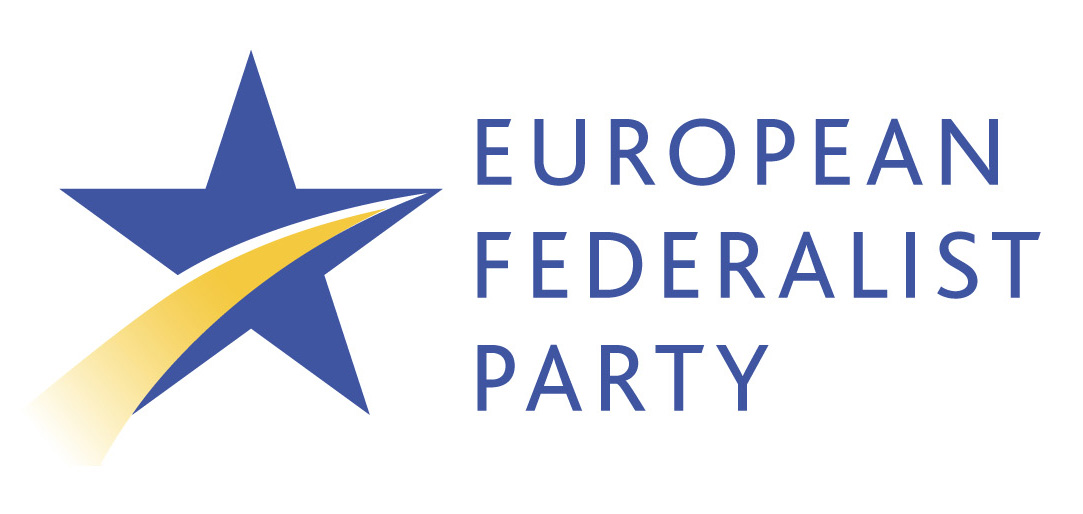 CRISIS IS OVER! If you want it.
The United States of Europe, for a democratic European federation!
The current economic crisis has proved that only a more united Europe can face this century's challenges, providing growth and jobs to the European people while preserving their welfare. A concrete step towards a European Federation is now possible, but the European people must be at the heart of such ambitious project.
Have YOUR SAY on YOUR FUTURE! Join us in Rome on November 3rd - 4th to discuss about our future with high level speakers from all over Europe and officially open the 2014 European Parliament election campaign. In June 2014 the European Federalist Party will be running for election and will do so by presenting one single programme in all EU countries where we are established. Be part of this unprecedented experience! Join us and bring your friends and colleagues with you!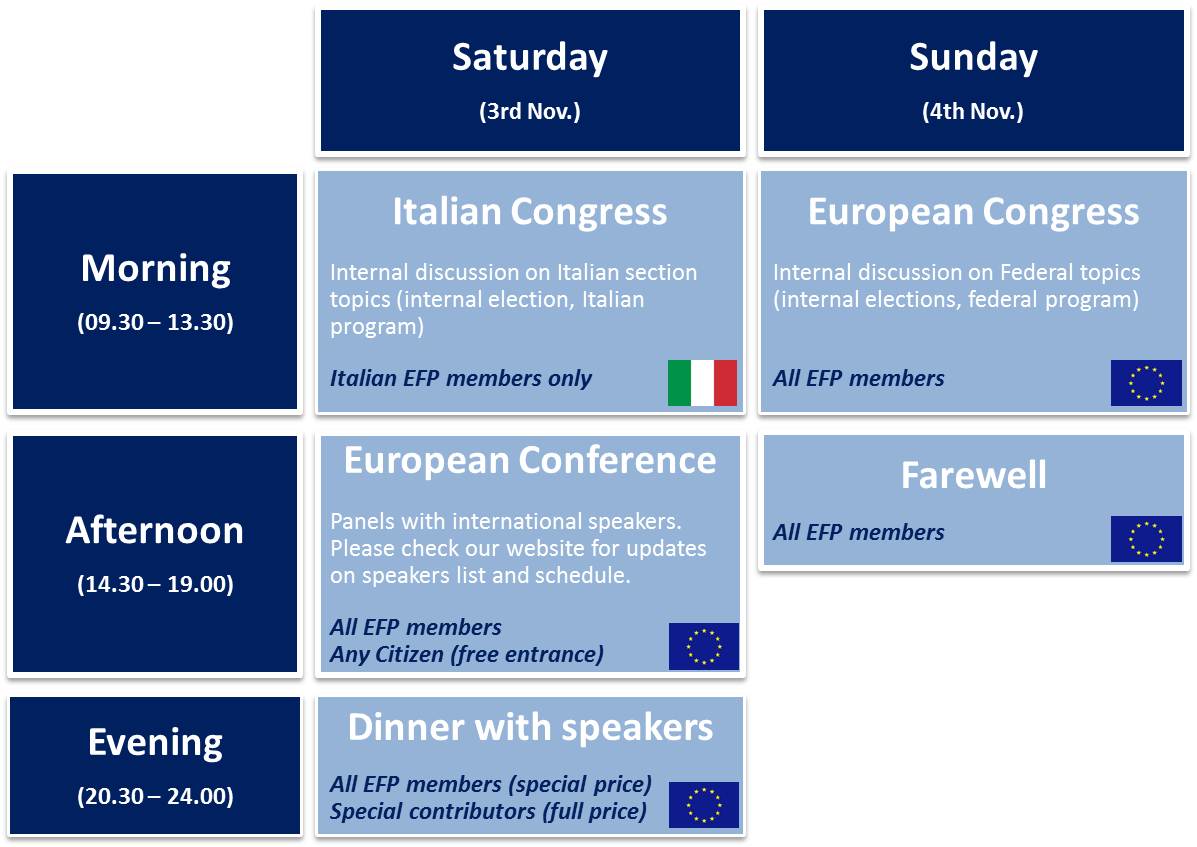 To attend the conference, attendees are required to register at the entrance. In order to facilitate procedures and skip the registration queue you can request the Conference Pass free of charge on this page.
To attend the dinner with conference speakers, you can purchase the ticket on this page. Please note that EFP members benefit from a special price.
Find more on:
CONTACT for the PRESS:
Enrico Cappelletti | enrico.cappelletti@gmail.com | +39.3496118547
Pietro De Matteis | pietro.dematteis@federalistparty.eu | +32.485291863
EFP CONVENTION - SPEAKER BIOs
(in alphabetical order)
Paolo Acunzo
Mr Acunzo has served as European Affairs Advisers for different public and private entities. He has worked with the European Parliament and the European Commission for several years in Brussels. He currently works at the ENEA Research Center as Liaison Officer with European industries and bodies. In Italy he coordinates the activities of the "Parliamentary Inter-group for the European Constitution" and the national Committee "Per un' Italia europea"; he is secretary of the European Federalist Movement's "Altiero Spinelli" section in Rome and Vice National Secretary of the European Federalist Movement (Italy).
Pier Virgilio Dastoli
Mr. Dastoli is counsellor of the European Commission. He is President of the Italian Council of the European Movement and a political advisor of the Spinelli Group. From 1977 to 1986 he was political assistant of Altiero Spinelli both in the Italian Parliament and European Parliament. He has served in various positions within the European Parliament and the European Commission. He was Secretary General of the European Movement International from 1995 to 2002 and has also been the representative of the European Commission in Italy for several years.
Piter de Jong
Piter is currently Vice-President and Shanghai Chairman of the EU-China Chamber of Commerce, the largest European business organization in China, with over 1700 members. A banker by profession, in 2009 he received the Golden Magnolia Award from the Shanghai government for his contribution to the financial sector in Shanghai. Piter is also co-founder of the European Federalist Party's Asia section.
Edouard Gaudot
Mr. Gaudot is an historian and political scientist. A former history teacher, Edouard worked between 2004 and 2008 for Professor Bronislaw Geremek, first at the Natolin College of Europe, in Warsaw, as Coordinator for the Chair of European Civilisation, and later in Brussels at the European Parliament. He has also worked for the Europe-Ecologie movement as a campaign advisor, together with Daniel Cohn-Bendit. Since April 2010, Edouard works as a Political adviser for the Green Group at the European Parliament.
Ulrike Guérot
Ms. Guérot is a German political scientist. She is currently serving in the Berlin office of the European Council of Foreign Relations, where she has carried on research on topics such as European integration, European institutions and the Franco-German relationship. She has written extensively on these topics and she is currently a honorary Board member of Europa Union Deutschland.
Alessandro Politi
Alessandro Politi is a global political and strategic analyst. He is senior researcher for the Italian MoD (CeMiSS) regarding the strategic monitoring of Latin America. Director of the NATO Defense College Foundation. He teaches geopolitics and intelligence at the SIOI and Link Campus University (Rome). He has been consultant for top decision makers in the governmental, parliamentary, business and think tank sectors. His teaching activity has been carried out in four continents. In 30 years of activity, he has written 12 books and several essays. He is publishing a book on the Iran-Israel war.
Bruno Tinti
Mr. Tinti is a former judge, a writer and journalist. While serving as a judge and prosecutor, Mr. Tinti specialized in economic crimes, including fraudulent bankruptcy and tax evasion. He was also involved as prosecutor in the notorious Telekom Serbia case. After retirement, Mr. Tinti has written extensively on topics like tax evasion as well as the reform of the judicial system. He is the acclaimed author of three books: "Toghe rotte" (Broken Robes), "La Questione Immorale" (the Unethical Issue) and "La Rivoluzione delle Tasse" (the Tax Revolution).