Toward Global Coordination of Monetary Policy?

Thursday, February 20, 2014 from 5:00 PM to 6:30 PM (PST)
Event Details
"Toward Global Coordination of Monetary Policy?"
An Open Conversation with Masaaki Shirakawa and Gordon Hanson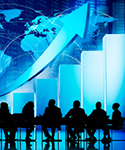 Speaker: Masaaki Shirakawa, former Governor,
The Bank of Japan and Gordon Hanson, Professor of Economics, UC San Diego

Date: Thursday, February 20, 2014
Time: 5:00 – 6:30 p.m.
Location: Sanford Consortium, Auditorium
Open to: Public
During the past six years, central banks around the world have thrown away the rulebook for monetary policy. The previous single-minded focus on keeping inflation stable has been replaced by the use of massive purchases of assets of all stripes in an attempt to arrest the global financial crisis and restore economic growth. As the global economy appears on the verge of returning to normal times, what comes next for monetary policy and how do central banks responsibly unload the trove of assets they have accumulated?
Mr. Masaaki Shirakawa was the Governor of the Bank of Japan from 2008-2013, and as such shaped the monetary policy of the world's third largest economy during the global financial crisis. From 2011-2013 he was also Director and Vice-Chairman at the Bank of International Settlements. He currently serves as Senior Advisor and member of the Global Advisory Board at Promontory Financial Group.
In addition, he is a Special Professor of International Politics, Economics and Communication at Aoyama Gakuin University. Mr. Shirakawa is a member of the "Group of 30," a private non-profit organization that aims to deepen our understanding of international economic and financial issues.
Mr. Shirakawa graduated from The University of Tokyo with a bachelor of arts in economics, and he holds an M.A. in Economics from the University of Chicago. He joined the Bank of Japan in 1972. At BOJ, he held many key positions, including Executive Director (2002-2006).
Professor Gordon Hanson holds the Pacific Economic Cooperation Chair in International Economic Relations at UC San Diego, and has faculty positions in the School of International Relations and Pacific Studies and the Department of Economics. He is the Director of the Center on Emerging and Pacific Economies and Co-Director of the Policy Design and Evaluation Lab at UC San Diego. Hanson specializes in the economics of international trade, international migration, and foreign direct investment. His current research examines the international migration of skilled labor, border enforcement and illegal immigration, the impact of imports from China on the U.S. labor market, and the determinants of comparative advantage.
A reception will be held following the talk. Please contact Lisa Lee for more information.
Directions to Sanford Consortium for Regenerative Medicine.
When & Where

Sanford Consortium for Regenerative Medicine
2800 Torrey Pines Scenic Drive
La Jolla, CA 92037


Thursday, February 20, 2014 from 5:00 PM to 6:30 PM (PST)
Add to my calendar