Tow Tea: The Ethics of Covering Extremism
Description
The Ethics of Covering Extremism
An increase in protests and public events organized by extremist groups in the U.S. and around the world poses a particular challenge for journalists, who must judge both the newsworthiness of these events and determine what and how to publish about them. This terrain can be especially tricky for visual journalists, whose imagery may end up containing symbolic messages whose meaning the journalists themselves do not immediately understand.
In this session, we'll hear from Columbia Journalism School professor Nina Berman, VICE journalist Tess Owen and documentary photographer Glenna Gordon, who have substantial experience grappling with these issues as they cover extremist groups. In the process, we'll explore such questions as: What makes an event newsworthy? When should extremist imagery be edited or reproduced? And, How can journalists best educate themselves about the amplification tactics of these groups?
About the Speakers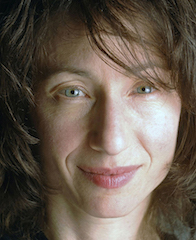 Nina Berman is a documentary photographer, filmmaker, author of three books, and an associate professor at Columbia University Graduate School of Journalism. Her awards/fellowships include the Center for Documentary Studies at Duke University, the Open Society Foundation, New York Foundation for the Arts, World Press Photo, Pictures of the Year International, Aftermath Project grant and Hasselblad. She's photographed white supremacists and militia patriot movements since 1989.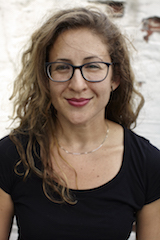 Glenna Gordon is a documentary photographer and photojournalist. She's been commissioned by the New York Times Magazine, Time Magazine, The Wall Street Journal, Le Monde, and many other outlets. She was the recipient of a World Press Award in 2015, a finalist for the Eugene Smith Award in 2017, the Prix Pictet in 2015, and has received numerous other awards.
After nearly a decade working in Africa, she is now focusing on documenting Americans across the political divide. She is the recipient of the 2019 Aftermath Project grant to looking at this theme.
She is also a lecturer at The New School in New York and an editor at the publishing collective Red Hook Editions.
Tess Owen is a reporter at VICE News covering the far-right, guns, and law enforcement. She has closely tracked the rise of white nationalism in the United States over the last few years and is currently focusing on the relationship between American extremism and the European far-right.