Toussaint brings his unique style of soul, a little spoken word poetry, and whatever else the vibe dictates. Every third Friday.
About this event
Toussaint the Liberator has inspired the Boston music scene with his unique and soulful voice ever since he arrived in 2001. Originally from Kokomo, Indiana - Toussaint was brought up as the son of a Pastor and Choir Director; blessed with a style and cadence that spans many genres which are deeply rooted in gospel. In a perfect symbiosis with his vocals, he is also masterfully skilled in playing the djembe, which is woven into every performance and gives the audience a glimpse into his meditation with rhythm from his ancestors.
He quickly made a name for himself, initially fronting the band Red Pill, then The China band. In 2007, he wrote and recorded the album "No Place Like Soul" with the band Soulive and was featured on their international tour, opening for legendary artists such as Isaac Hayes, The Rolling Stones, and The Dave Matthews Band. In 2010, he made waves in the reggae scene when he wrote and released a solo album called Black Gold, from IGrade Records in St. Croix.
His presence and undeniable charisma is hard hitting and full of grit, with a velvety sound that lingers in your mind long after the music ends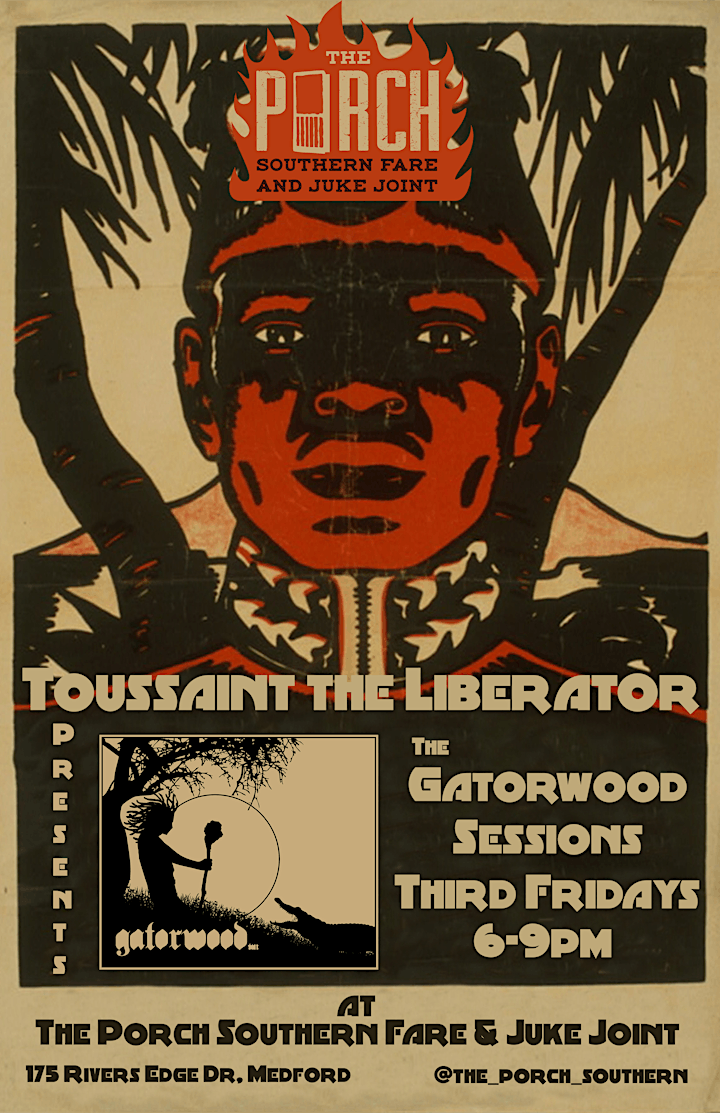 Performers
Date and time
Location
Organizer of Toussaint the Liberator Band Presents The Gatorwood Sessions at The Porch