Description
About The Event
The Tourism Innovation Summit new dates (June 27-29) have been announced at ITB Berlin in Germany this week, ITB is the largest tourism fair in the world with over 160 participating countries, and more than 114,000 visitors from around the world. The past few months have been tough for the tourism industry in Haiti, and the challenges are significant. However, we believe this is a crucial time to address them accordingly and propose sustainable, creative, and innovative solutions.
The TIS team want to renew its commitment to creating a space that facilitates an exchange of ideas and resources that spur interest, inspire collaboration, and attract strategic investment in the tourism sector for its sustainable growth. Most importantly a space that allows all stakeholders to have a voice that commonly addresses the more pressing issues the industry is facing. June 27-29 in the historical city of Cap-Haitien, 50 global and local speakers, roughly 100 local business leaders, and 25 local and international companies will come together for two days of conference, workshops, and networking meeting to define the future of the promising Haitian Tourism sector.
50 global Speakers, Including Marissa Wilson and Simone white from Travel Noire, Marie-Christine Stephenson, The Haiti Minister of Tourism, Stephanie Barnes from the Marriott and more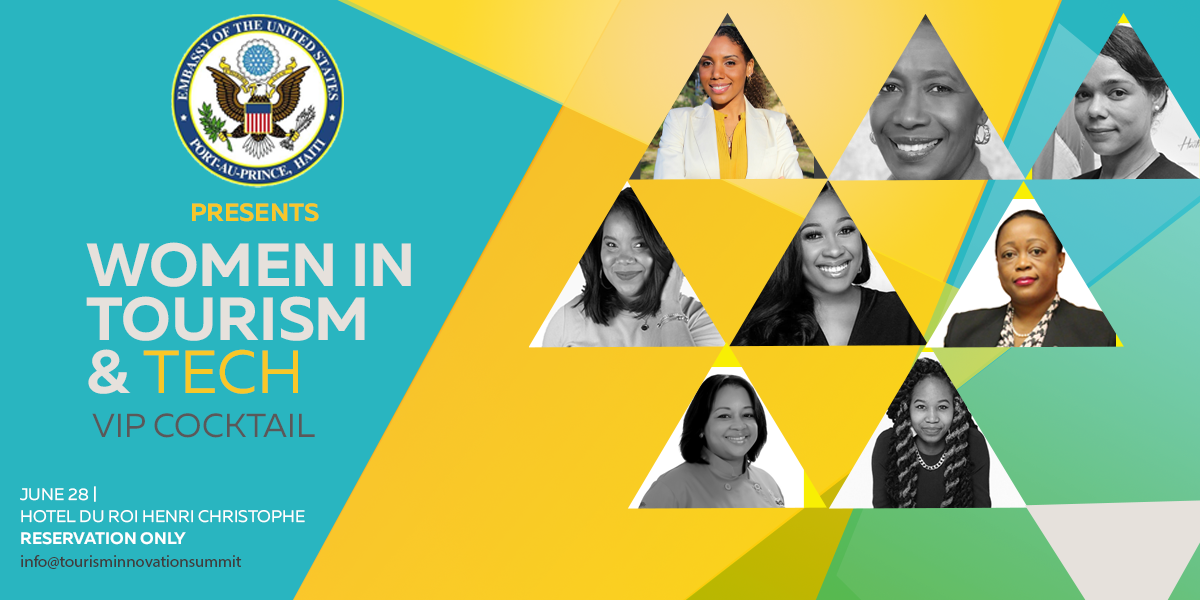 Why Attend
Considering Haiti's unique assets, mainstream and niche market opportunities for tourism abound, although existing offerings are limited in scope and in their capacity to meet potential tourism demand and international standards. These limitations are in fact a golden opportunity for those currently steering the tourism development strategy. An untapped market, Haiti's tourism sector can be reframed and collaborations forged with the purpose of offering unique experiences within art, music, history, development, ecology, and more. Furthermore, considering world population growth prospects and the increasing number of tourists seeking destinations that are undiscovered and protected, it is important to consider the potential of tourism in all its facets as we seek to structure and further develop this industry in Haiti.
---