Event Information
Location
Historic Fort Steilacoom
9601 Steilacoom Boulevard Southwest
Lakewood, WA 98498
Refund policy
Refunds up to 7 days before event
Get the updated link for ticket sales below.
About this event
UPDATED MAY 2022: This page is no longer offering tickets. For the latest information about visiting Fort Steilacoom: https://www.eventbrite.com/e/tour-the-four-buildings-of-historic-fort-steilacoom-in-summer-2022-tickets-329770942767
Fort Steilacoom is a history museum where guests of all ages can explore military life of enlisted soldiers, officers, the families of soldiers, civilians that worked for the garrison and those that visited from the community.
From the U.S. Army's arrival in 1849 until its departure in 1868, many soldiers and civilians brought the post to life with their daily tasks and calls to duty. As you tour the museum's buildings, museum interpreters will help you connect with those that came before us and their everyday lives.
Because of the pandemic, the size of our buildings and the number of our volunteers, museum capacity will be limited. We require you to reserve a ticket for each person, even if admission for them is free. Printed copies of your tickets are not needed. We invite you to arrive five minutes before your reservation.
It has always been free to visit JUST the first of our four buildings, the interpretive center. If you just want to visit that one building for free, we need you to fill out a separate Eventbrite form. We apologize that there are two forms; it's because Eventbrite limits the kinds of tickets that are available. You can reserve a spot JUST for a free tour of the Interpretive Center at https://www.eventbrite.com/e/tour-the-historic-fort-steilacoom-interpretive-center-tickets-155520320465 This does not guarantee you will be able to get a tour of all four buildings should you want to do that.
Because of the changing nature of the pandemic, visiting requirements may change. We thank you in advance for your patience.
Historic Fort Steilacoom exists on the traditional lands of the Coast Salish Peoples whose ancestors resided here since time immemorial and have stewarded this land throughout the generations. We offer our respect to their elders past and present.
Our association acknowledges the complex history of the Fort and its role in the colonization of the area. We are actively working to incorporate the diverse perspectives and experiences of all individuals and communities who interacted with the Fort.
BLUE STAR GUESTS: If you will not be attending, please cancel or let us know at info@historicfortsteilacoom.org. We know tours are free and that's extra work. But if we saved space for you and you don't show, that means no one else was able to tour the buildings . So please let us know if you can't make it (and we hope to see you soon)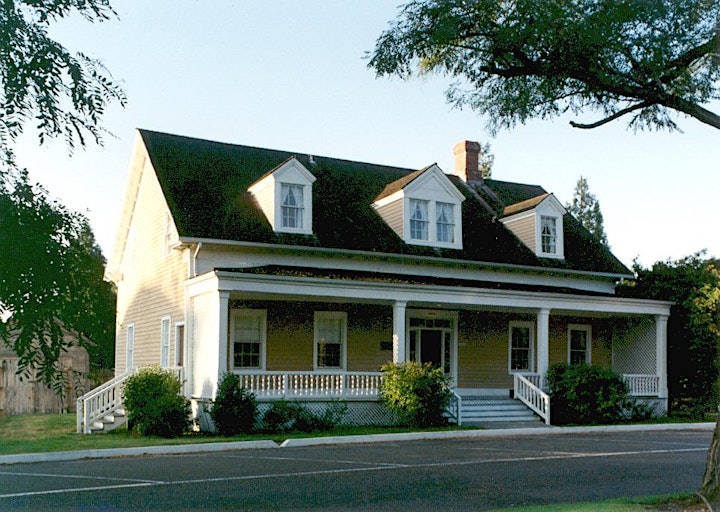 Location
Historic Fort Steilacoom
9601 Steilacoom Boulevard Southwest
Lakewood, WA 98498
Refund policy
Refunds up to 7 days before event