TOUR Packages - 2nd US-Nigeria Agribusiness Investment Summit 2018

Thursday, November 8, 2018 at 8:00 AM

-

Saturday, November 10, 2018 at 2:00 PM (EST)
Event Details
The US-Nigeria Agribusiness Investment Summit is an annual high level expo of agribusiness ecosystem across Nigeria and the United States of America (USA/US) with a focus on agriculture and value addition of the two Countries. The Summit aims to consolidate the gains that have been made in Nigeria's agriculture environment, and at the same time, to provide solutions to the challenges that bedevil agricultural production, post-harvest management, value addition and market access in the country.
It will be a unique opportunity to explore and expand the international presence for our agribusiness products and services, to introduce delegates to unmanned aerial vehicle (UAV) technologies (drones) that will make farming more cost effective, and productive for Nigeria farming environment. Participants from Nigeria will be exposed to advanced agro-biotechnologies and data-driven, modern, large-scale farming solutions in the USA, and discover global agriculture funding options available in USA to farming projects in Africa.
TOUR PACKAGES -  (EXCLUDES AWARDS DINNER & CONFERENCE)
$180 Friday Tour on 11/09/2018 - (Agriculture Tour)

Auburn University Tour - includes transportation, lunch and reception at Auburn University, Tours Charles C. Miller Jr. Poultry Research and Education Center and Tour of the E.W. Shell Fisheries Research Center 
TOUR DETAILS
Friday, November 9, 2018
- 10:30 AM (EST) – 11:30 AM (CST) - Arriving at Auburn campus via ground transportation (Auburn University is located in the Central Time Zone)
- 11:30 AM – 1:00 PM - Welcome lunch reception (Location: Poultry Science facility; details TBA)
- 1:15 PM – 2:15 PM - Tour of Charles C. Miller Jr. Poultry Research and Education Center
- 2:15 PM – 4:00 PM - Tour of the E.W. Shell Fisheries Research Center
- 4:00 PM Head back to GA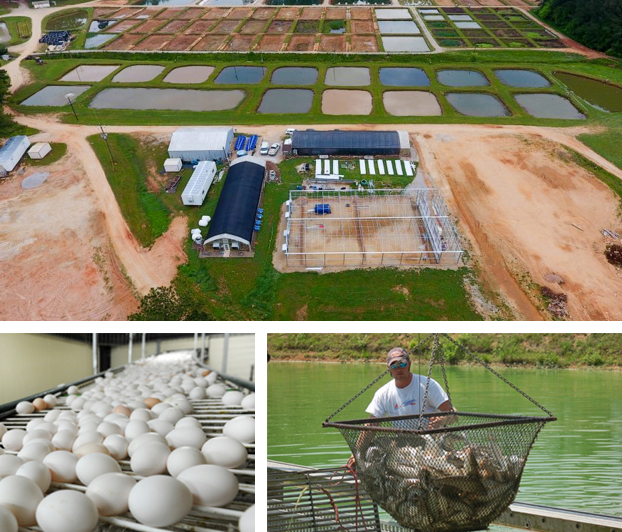 ----------------------------------------------------------------------
Charles C. Miller Jr. Poultry Research and Education Center: http://poul.auburn.edu/facilities/charles-c-miller-poultry-center/
The E.W. Shell Fisheries Center:
https://sfaas.auburn.edu/e-w-shell-fisheries-center/
When & Where

Holiday Inn & Suites Atlanta Airport-North
1380 Virginia Avenue
Atlanta, GA 30344


Thursday, November 8, 2018 at 8:00 AM

-

Saturday, November 10, 2018 at 2:00 PM (EST)
Add to my calendar
Organizer
Global Strategies for Good (GSG) is an international consulting firm that focuses on global strategies for resources development and fund raising. Launched in 2007, Global Strategies for Good is an Atlanta-based company that seeks to provide educational, humanitarian, economic development and investment opportunities for the Continent of Africa and for Africans in the Diaspora to help build capacity and resource support. GSG offers a unique combination of stunning creative talents and meticulous project management capabilities. During all stages of our work, we provide prompt management services to insure that our work is in line with our clients' needs.