Description
Each summer in Central Minnesota, more than 1,000 bicyclists wend their way through a rich green and rolling landscape, along quiet roads on the Tour of Saints bicycle ride—a Minnesota tradition and a celebration of bicycling. This is the 39th year that bicyclists from around the state and beyond will make their annual pilgrimage to St. Joseph for the Tour of Saints. This ride is a fundraiser for the Bicycle Alliance of Minnesota, the state's bicycle education and advocacy nonprofit. Make this the year you ride the tour!
Enjoy 18, 35 or 50-mile route options: The tour starts and ends at the College of Saint Benedict in St. Joseph, MN. Check-in opens at 6:30 a.m. and closes at 8:30 a.m. Three courses are designed to offer the most scenic and pleasant routes. Riders enjoy food and drink at rest stops on each course.
Read more about the ride and the St. Joseph area.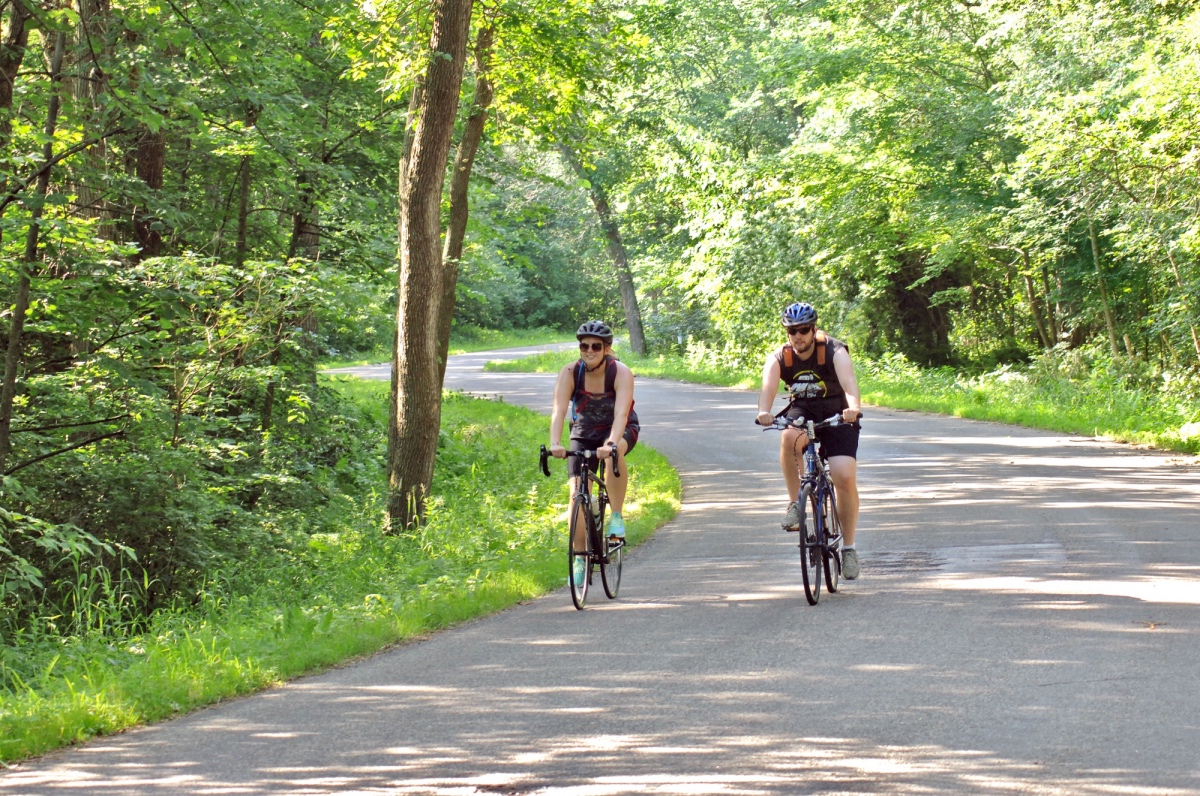 Not a race. A heavenly little ride.
Helmets are required: Protect your melon! Safe cycling to all Tour of Saints riders!
Disclaimer: The Tour of Saints is a fundraiser for the Bicycle Alliance of Minnesota. All fees are non-refundable. Registration transfers are not available. This ride is a rain-or-shine event.
Apparel: 2019 Tour of Saints T-shirts are available as an add-on purchase with registration. Unisex, women's, youth, and performance sizes are available in neon blue as pictured below. There will also be a jersey available, and we'll post a link to the pre-order form as soon as it is available.