Description
NOTE: THE START TIME HAS BEEN ADJUSTED TO 10:30am.
Master Storyteller Tim Totten will take you on a walking tour of the Wright-designed campus of Florida Southern College, culminating in a docent-led tour of the Usonian faculty house, completed from Wright's plans in 2013. This tour is perfect for those who have heard Totten's talks and want to see the architecture in three dimensions.
Tour will include all buildings on campus designed by Frank Lloyd Wright that are open at the time of the tour. Special events, rentals, and/or repairs may close one or more buildings during the tour.
While the tour features numerous places to stop for a seated discussion of the architecture, the buildings are spread out on the campus and not all are accessible without walking. If you have difficulty standing for 30 minutes at a time or walking at least 1 mile during the 3-hour tour, this may not be the tour for you.
The tour will begin and end at the Frank Lloyd Wright Visitors Center, which is shown here: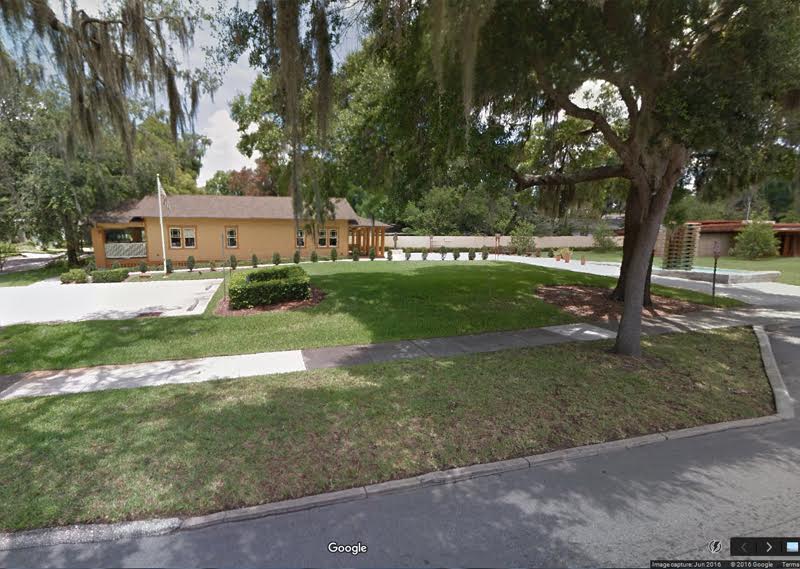 The Visitors Parking is actually across Frank Lloyd Wright Way from this building. You must travel East past this center and turn right into the parking lot and drive back toward the corner. The marked visitor parking spaces are located behind the sign that announces "Florida Southern College".
Organizer of TOUR: Florida Southern College Frank Lloyd Wright Architecture
Timothy Totten is a parallel entrepreneur, historical presenter, architectural enthusiast and non-profit race director. Tim is a renowned expert and Master Storyteller on Frank Lloyd Wright.
See www.WrightTravelCompanion.com for more info.
Also see Tim's other projects at www.FinalEmbrace.com, www.ArtisanLaserGuild.com, www.FunVenture.us, www.TEDxEustis.com, www.AmazingRaceForCharity.com and www.CelebratingHeroes.com.
Tim is joined in Wright Travel Companion, LLC by his mother and co-owner, Robin Richter.  She is also an avid Frank Lloyd Wright fan.  She attends all events to assist with the presentations.