Description
Unleash your Prototyping Potential

with Desktop Metal

Think metal 3D printing is out of reach for you program? Too slow? Too expensive? Unsafe? Well, think again!

With its revolutionary patented sintering system, impressive build speeds, affordability and office & school-friendly features, the new Desktop Metal Studio System is the metal 3D printing choice for today's busy innovative labs and classrooms.

AET Labs is proud to partner with Desktop Metal as their exclusive New England value-added educational distributor and want to invite area educators to tour their new Burlington, MA facility.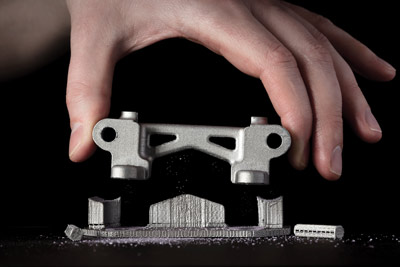 Proprietary Separable Supports make it possible to remove parts by hand. No wire EDM or machining is needed, unlike current metal 3D printing.
Join us on October 4th to meet the masterminds behind Desktop Metal and get a coveted sneak peek at this game-changing new technology.
When: October 4, 2017 from 8:30-11:30am

Where: Desktop Metal, 63 3rd Ave, Burlington, MA 01803
To learn more or to register click here.