Tour des Chutes, July 8th 2017

Saturday, July 8, 2017 from 6:00 AM to 3:00 PM (PDT)
Event Details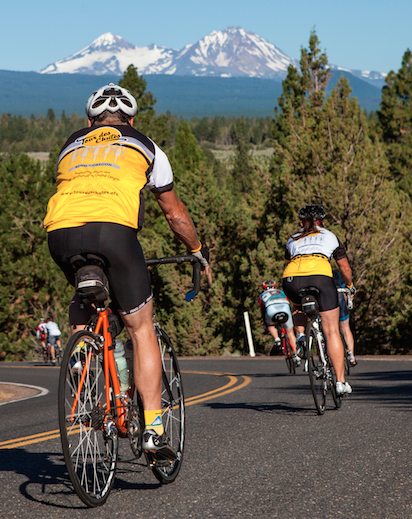 Tour des Chutes is a multi distance cycling event and/or a 5K run or walk to raise funds for local cancer survivorship programs for children and adults. This is our 13th year supporting programs in Central Oregon.
We offer bike routes of 7, 25, 50, 75 and 100 miles. These are supported with safety riders, SAG drivers and well-supplied aid stations. Our 5K run or walk takes place in the beautiful neighborhood of Northwest Crossing on the west side of Bend.
Our finish line offers a pancake party for our 5K participants and burrito bar for our cyclists. All enjoy live music from our stage.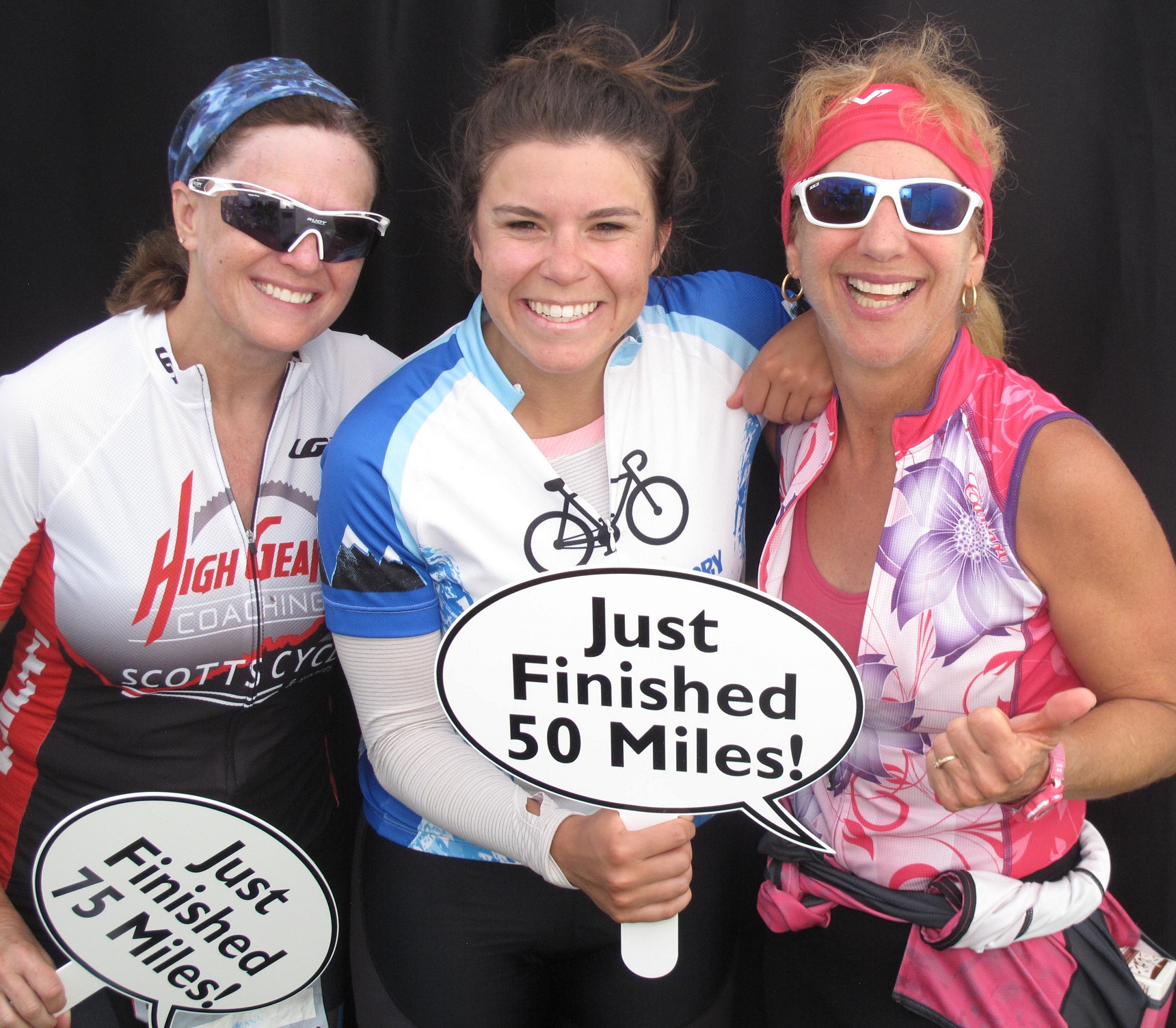 Celebration is what we do! Every registered cyclist, runner or walker is invited to our parties.
G5 Kick Off Party: May 4th 5pm - 7pm Register at G5, in the Franklin Building downtown Bend, during our kick-off party and receive a complimentary pint and snacks. Also participate in our drawings for fabulous prizes and check out new jersey and t-shirt designs for 2017
Worthy No Quit Wit Party: July 7th, 11am - 7pm Pick up your packet from 11am - 7pm and enjoy a complimentary pint of a limited release beer brewed especially to honor Gary Bonacker, founder of Tour des Chutes. Also bid on fantastic silent auction items from 11am - 7pm and relax to live tunes from 6pm to 8pm.
Pancake Party for our COPA Family 5K participants: Participants will run or walk a beautiful 5K course and return for fresh pancakes and cold chocolate milk from Eberhard's.
Burrito Bar for our cyclists: As always return from your long ride and enjoy live music and fresh burrito bar from LongBoard Louie's Eastside.
Frequently asked questions:
Where do we pick up our packet? PLEASE READ - no Thursday pickup!
FRIDAY, July 7th, 11:00 AM- 7:00 PM Worthy Brewing, 495 NE Bellevue Dr., Bend, OR 97701
SATURDAY, July 8th, 5:30- 9:00 AM, High Lakes Elementary School, 2500 High Lakes Loop,  Bend, OR 97701
Where do we start?
Saturday, July 8th, 2015 6:00 AM-9:00 AM
High Lakes Elementary School, 2500 NW High Lakes Loop, Bend, OR 97701
Is there parking at the venue?
Yes, there is plenty of parking available on the streets surrounding High Lakes Elementary School.  Please remember this is a residential neighborhood, and our rides start early.  Please leave pets at home. We love them but they don't belong at this venue.
What if I can't get to packet pick-up before July 8th?
You may pick up your packet day of event at the venue beginning at 5:30 AM.
If I wait until July 8th to register, will I be able to ride or run?
Ride- possibly not. We expect to fill.
Run- yes.
Can we ride our tandem, 3-wheeler, or pull our kids in a tag along'?
Yes.  Remember, both riders on a tandem need to register, for liability and services reasons. There are no dogs allowed on the course or at the venue. Please ask your family and viewing friends not to bring dogs to this event. Our participants safety is our number one priority.
Can I ride wearing 1 earbud (or 2)?
We discourage anything that may distract you or keep you from hearing other participants or cars.  This includes cell phones. This ride is about being together. Enjoy being unplugged!
Where can we stay?
Click here for great housing / hotel options in Bend, Oregon.
Is there camping at the venue?
We do not have camping available at the school, but click here for area camping options.
How can my non-cycling friends and family members participate?
Click here to VOLUNTEER.
Come to the finish line and cheer on our finishers.
Please remember to leave your furry loved ones at home. No dogs are allowed at the event.
I'd like to support Tour des Chutes, but can't do the ride …what else I can do?
You may DONATE on registration page or mail check to: Tour des Chutes, 70 SW Century Dr. Suite 100-273, Bend, OR 97702. Thank you in advance for your support! It means a lot to us.
Is my registration fee tax deductible?
Your entry fee may not be 100% tax deductible.  Check with your accountant.
TdC 2017 Cycling Jersey (armwarmers not included):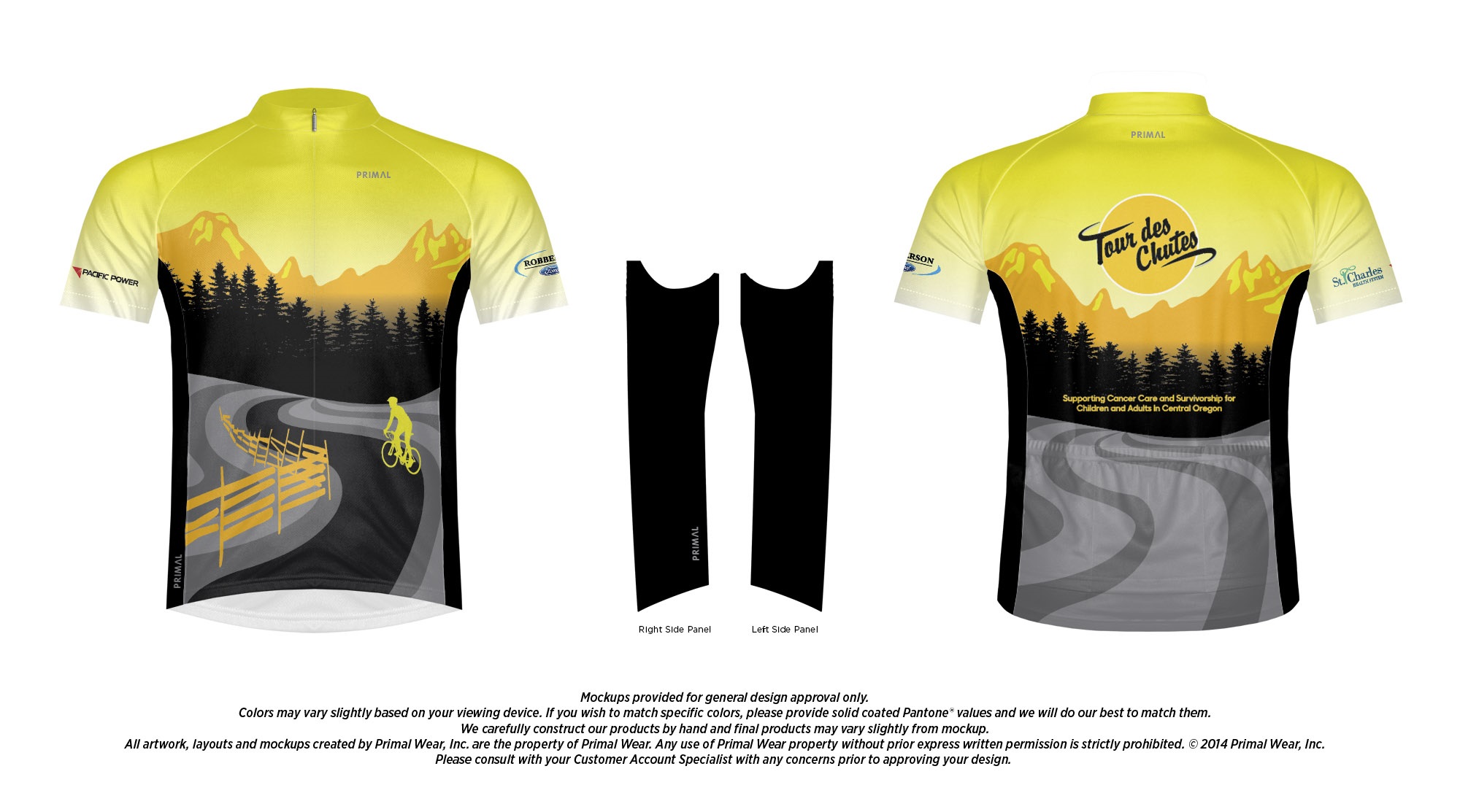 Order by May 4th and pick up with your packet or at event.

Additional jerseys may or may not be available to purchase at packet pick up or event. Order ahead of time to ensure your size is available.



 TdC 2017 Cotton T-shirt (Design TBD): Unisex sizing
Order by May 4th and pick up with your packet or at event.

T-shirts may be available to purchase at packet pick up or event.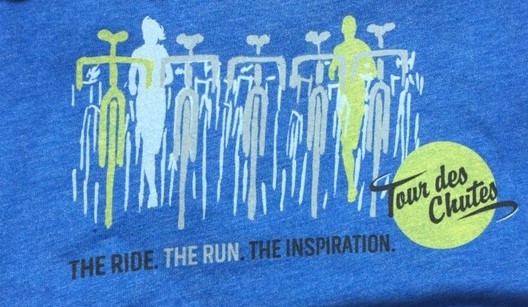 Questions? Please email: tdeschutes@gmail.com
When & Where

Bend
2500 High Lakes Loop
Bend, OR 97701


Saturday, July 8, 2017 from 6:00 AM to 3:00 PM (PDT)
Add to my calendar
Organizer
Tour des Chutes is a multi-distance cycling event and/or 5k run/walk benefitting cancer survivorship programs for children and adults in Central Oregon. We celebrate fitness, survivorship and community.