Description
Join us for the 15th annual Tour des Chutes! On July 13, 2019, we will once again ride, run, or walk to support children and adults with cancer in Central Oregon. A Central Oregon tradition, Tour des Chutes includes five road cycling routes, a 5K run/walk, and new this year: a gravel grinding opportunity!
All of our events are fully supported with aid stations, mobile medics, roving bike mechanics, and safety drivers and riders. We take great pride in providing a safe, enjoyable experience on route, followed by a great after party! All participants and their family/friends are invited to join us for live music, a great lunch, and vendor village following their chosen event.
EVENT DETAILS
Road Cycling - Routes of 7, 25, 50, 75, and 100 miles. Experience incredible high desert scenery, from pine forests to open views of the Cascades.
Gravel Route - This new course features some challenging terrain but views that make it well worth the effort. Multiple distances up to 34 miles are available.
5K Run/Walk - Our 5K features a unique route that dips through tall ponderosa pine trees, then opens up with views of Bend and the surrounding area.
See our website for more details on route attributes.
REGISTRATION DETAILS

All cycling routes are a flat rate, and while we do ask what route you plan to ride during registration you can change that selection as late as the day of the event.
Adult Cycling: $55 from 1/1 to 2/28; $65 from 3/1 to 6/13; $70 from 6/14 to 7/13.
Youth Cycling: $20 from 1/1 to 7/13.
Family 7-mile Route Package (New!): $100 from 1/1 to 7/13.
Adult 5K: $25 from 1/1 to 2/28; $30 from 3/1 to 7/13.
Youth 5K: $10 from 1/1 to 7/13.
*Youth are considered any participants 15 or younger at the time of the event.
New! The Family 7-mile route package applies to two adults and two youth participants. You can add another participant during registration for a discounted rate.
When registering, please consider adding a donation to Tour des Chutes if you are able. Even a small amount can go a long way! (You can select "Donation" at the end of the registration page, and enter any custom amount)

You can also register during our Packet Pick Up event, which takes place on Friday, July 12 from 12:00pm to 7:00pm at Worthy Brewing (495 NE Bellevue Dr., Bend).
TOUR DES CHUTES GOODS
We will once again offer some great Tour des Chutes goods to outfit any participant. This includes the following:
Tour des Chutes Jersey, designed by Primal. Based loosely on a throwback Molteni jersey, this year's kit is a testament to our founder, Gary Bonacker, and a celebration of his passion for cycling and our 15th year. This jersey is selling out fast, so we have removed the item from the order form as sizes are low. If you're interested in pre-ordering, please email tdeschutes@gmail.com to inquire about availability.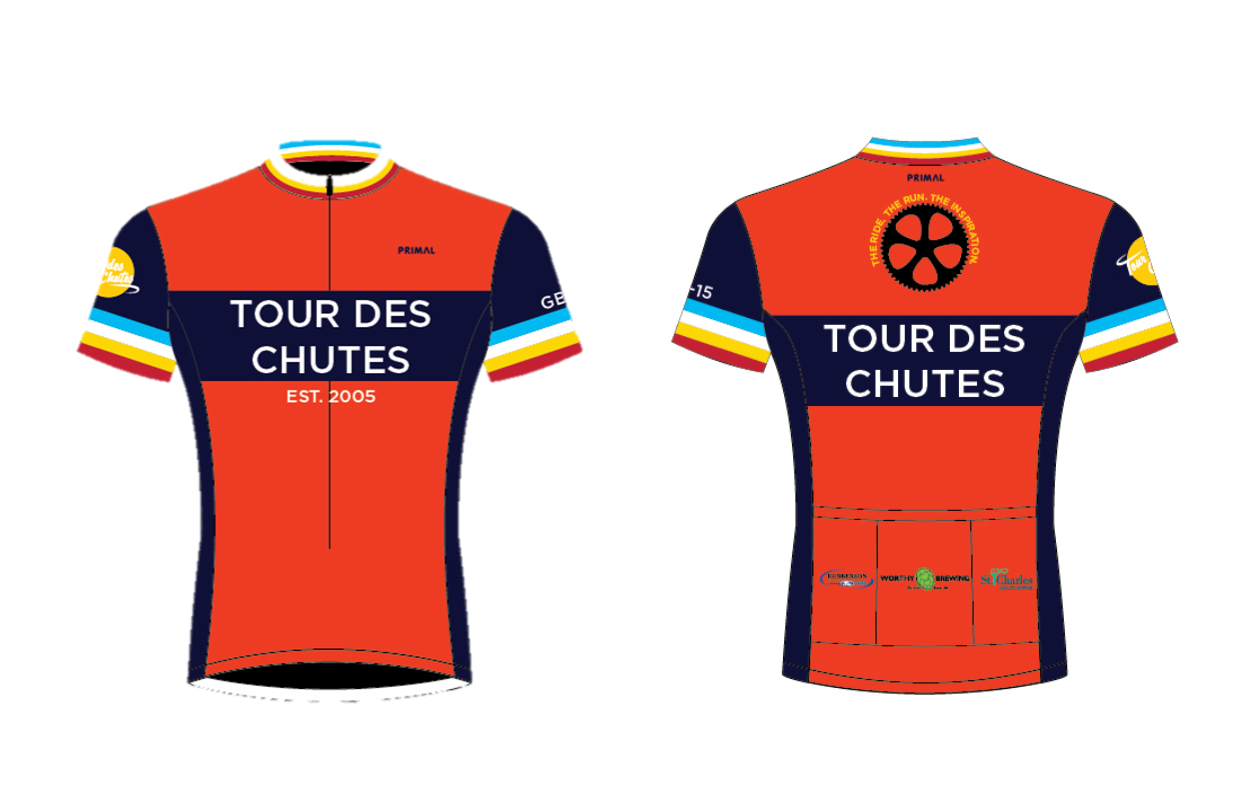 Primal size chart: https://www.primalwear.com/pages/size-chart
We also have a limited number of our Specialized Hertitage Jerseys in stock. Please email tdeschutes@gmail.com to inquire about sizes.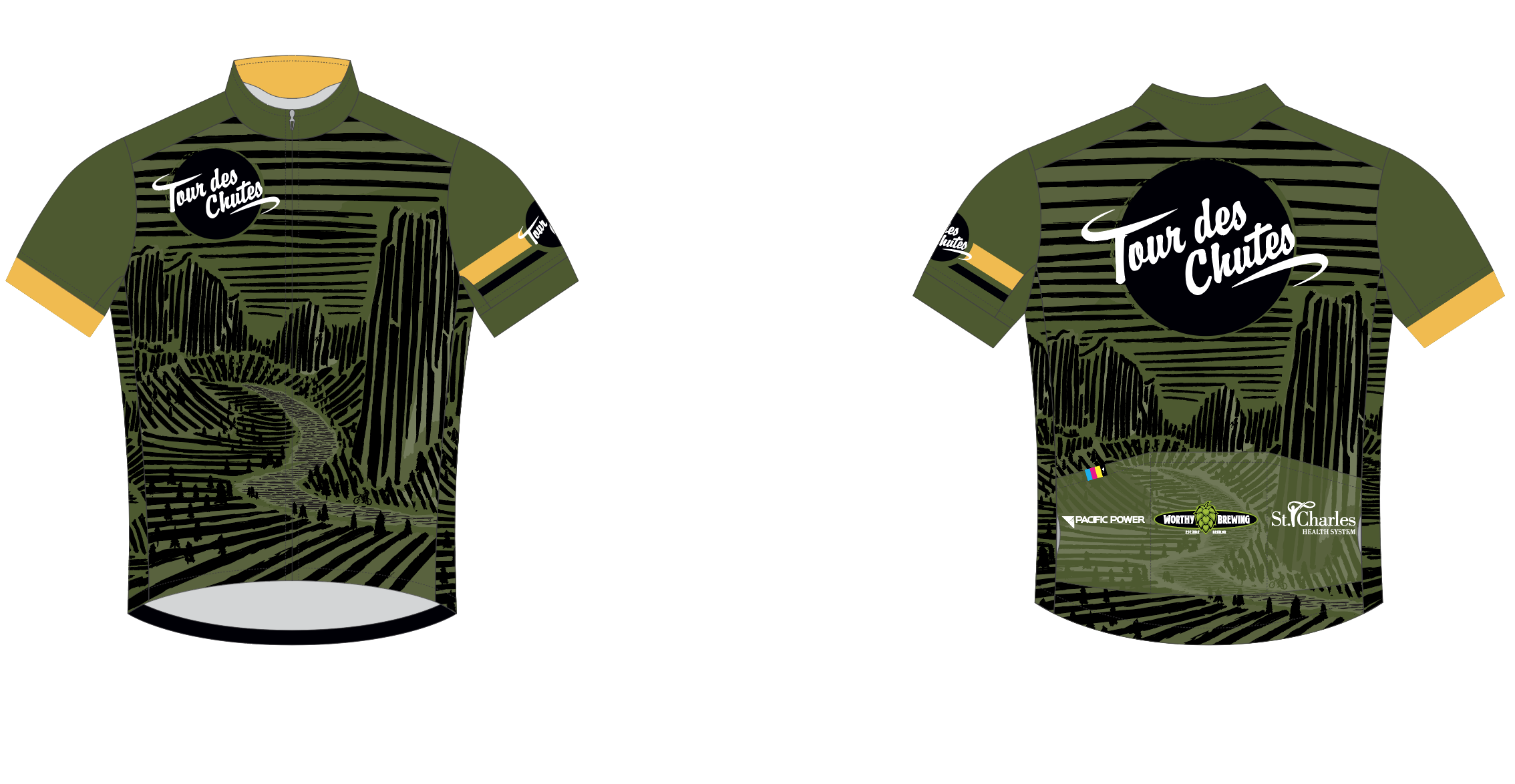 Boco Gear Trucker Hat - Designed by local artist Megan Marie Myer in partnership with BOCO Gear. Outstanding technical features make this a great hat to wear while you recreate, or while you're enjoying a relaxing afternoon.
TdC T-Shirt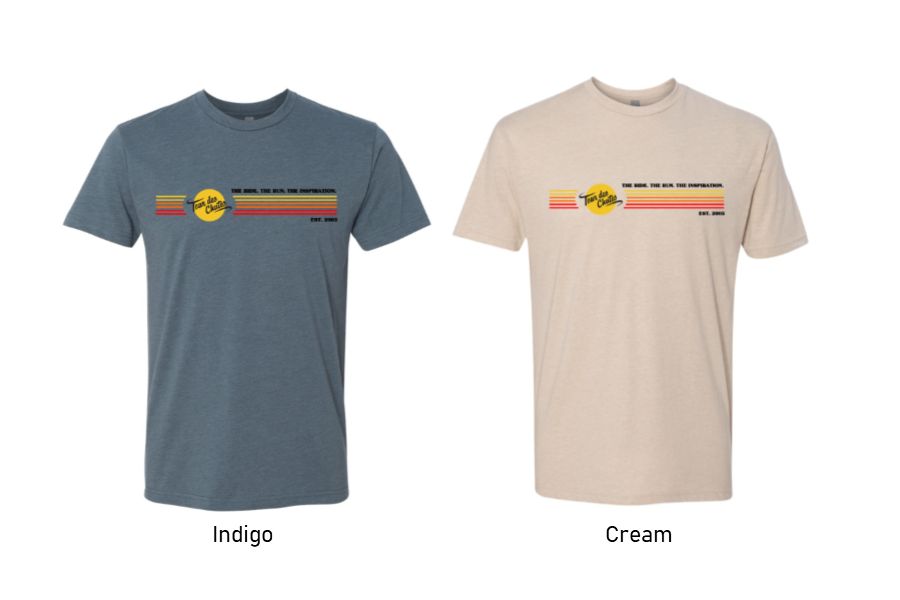 2019 Customized Silipint Cups: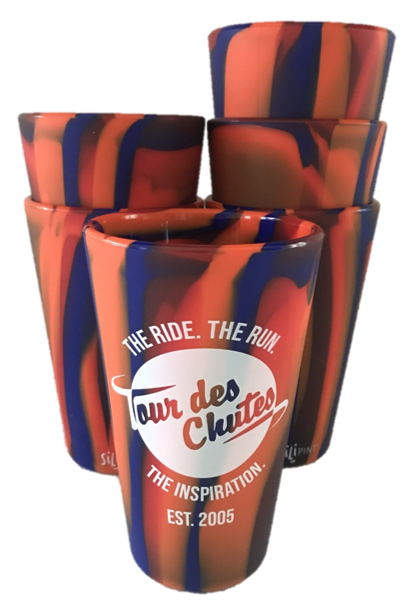 If you live outside of the area and would like your item shipped to you, please select the "Shipping - Flat Rate" ticket when purchasing your goods.